The Thunder Mountain High School (TMHS) yearbook team got inventive this year. The class, led by Janna Lelchuk, used a combination of smartphone technology and raw creativity to come up with what they believe is the first ever  "Digitally Interactive Yearbook," dubbed the "iFalcon."
Janna attended the Alaska Society of Technology Education (ASTE) conference in February of this year where she learned of a smartphone application called Aurasma:
With the yearbook pages due in March, the team had little time to add such a feature to their already near-complete project.
But after three months of hard work, accompanied by innovative thinking by TMHS junior Gabe Donohoe, the team pulled it off.
The iFalcon in action (that is the actual yearbook cover, not an iPad):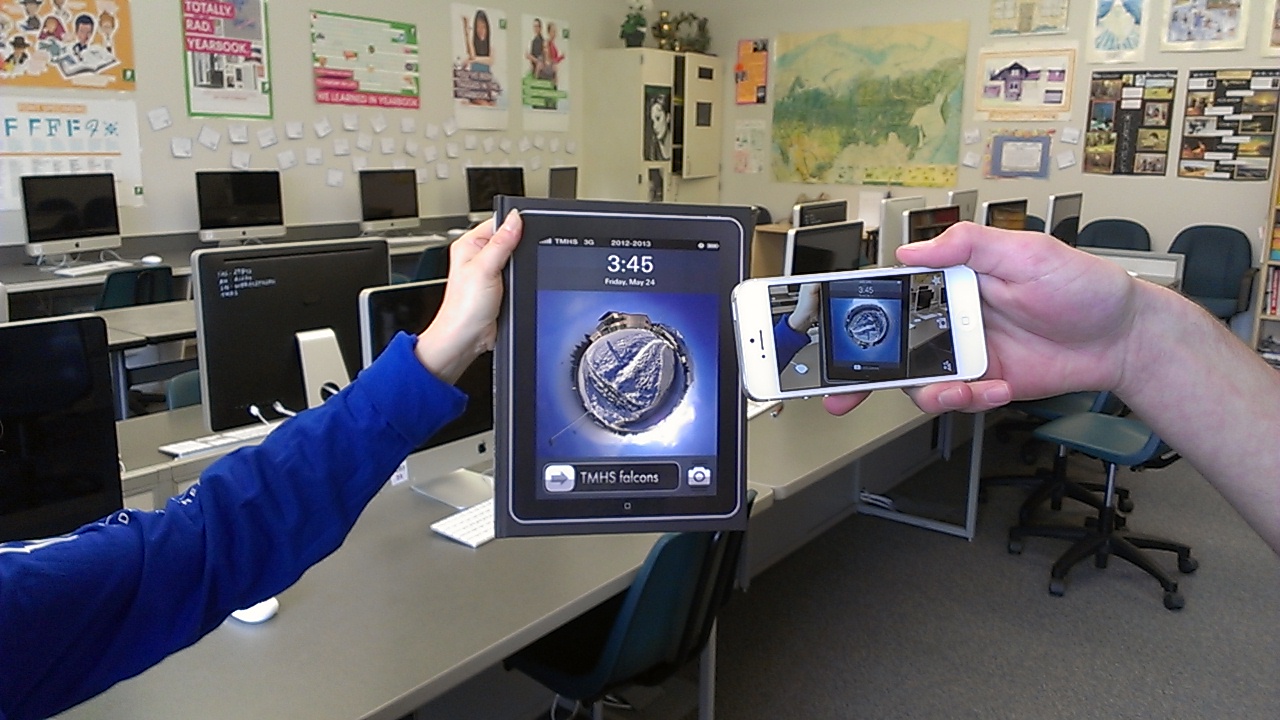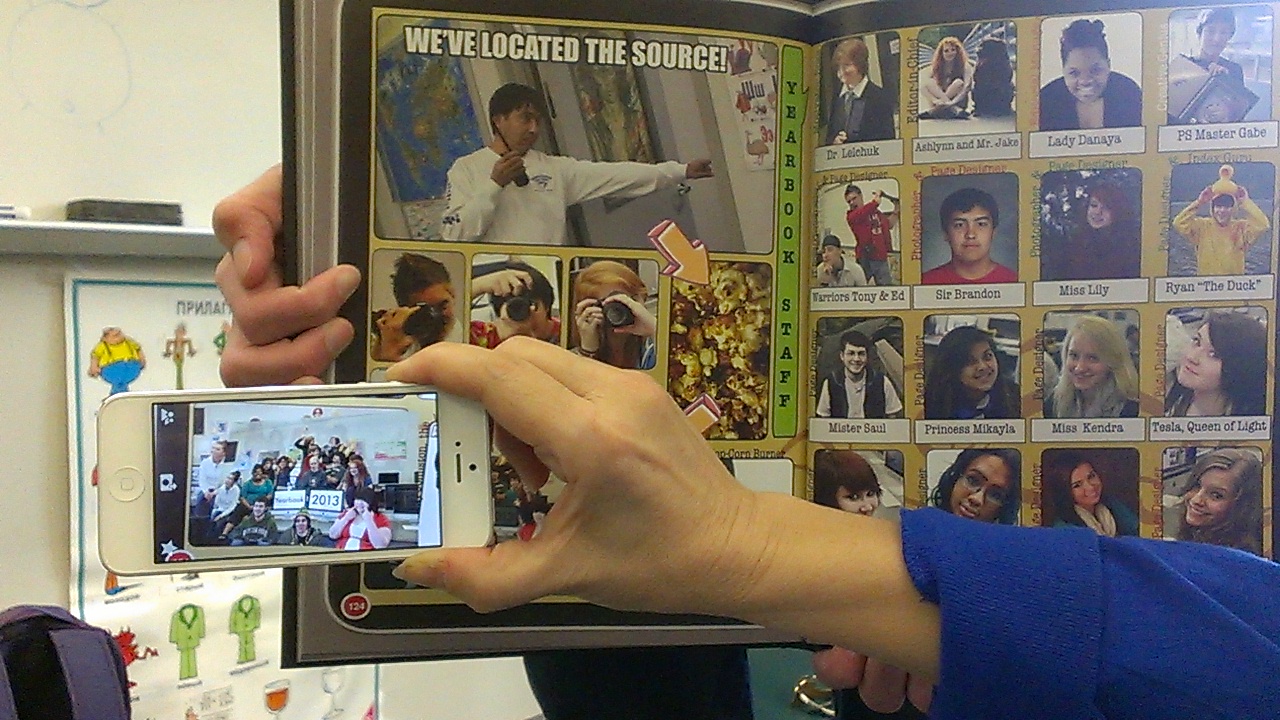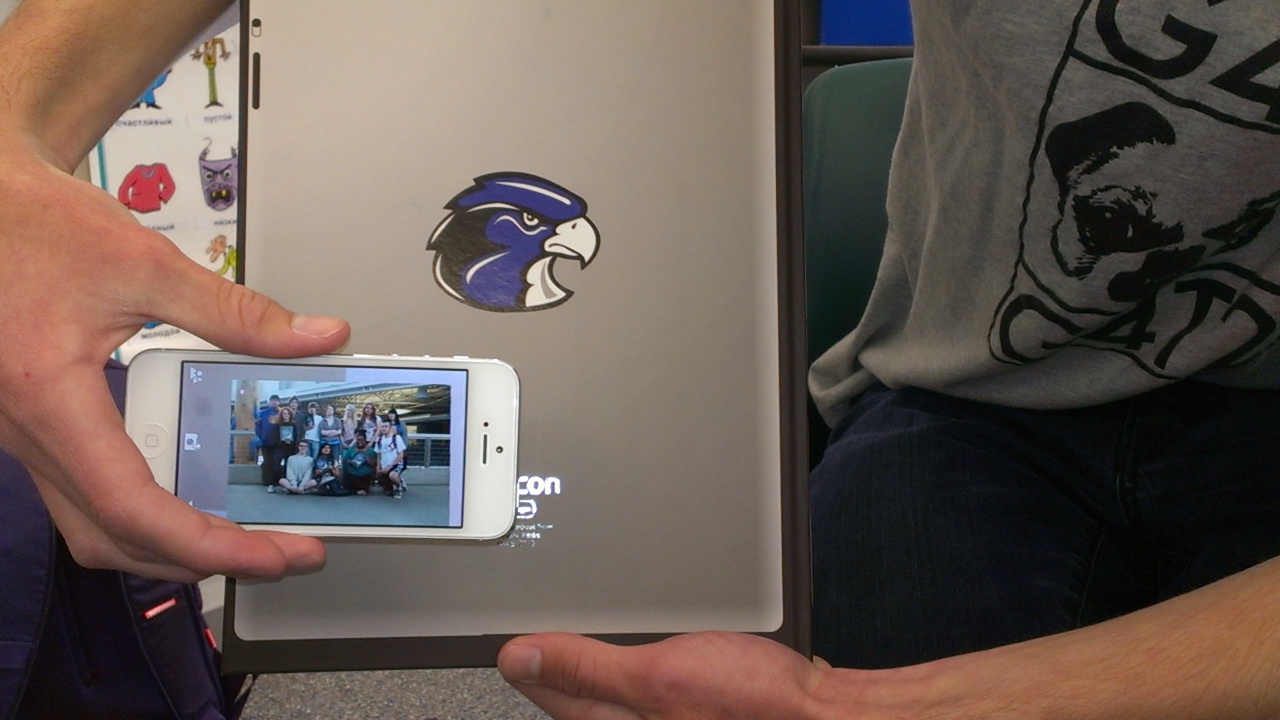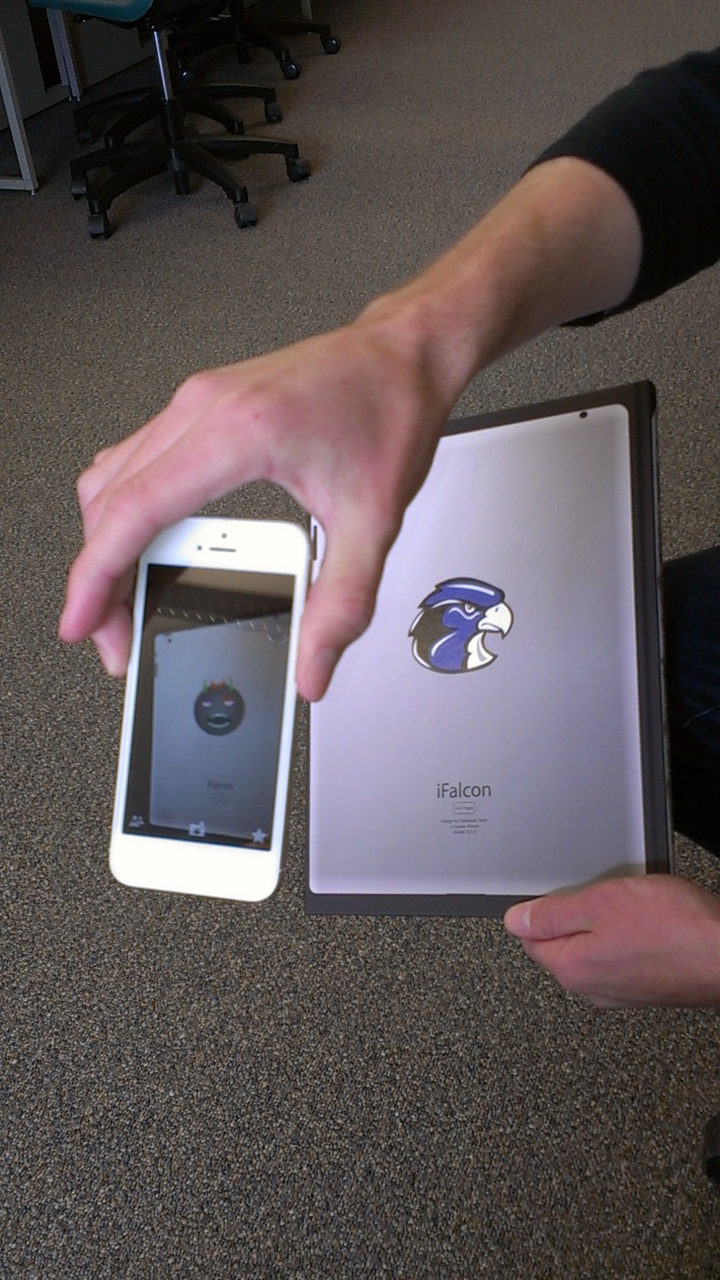 The whole book is full of these hidden digital gems. For instance, scanning a picture of the school's band will display a video with sound of them playing live.