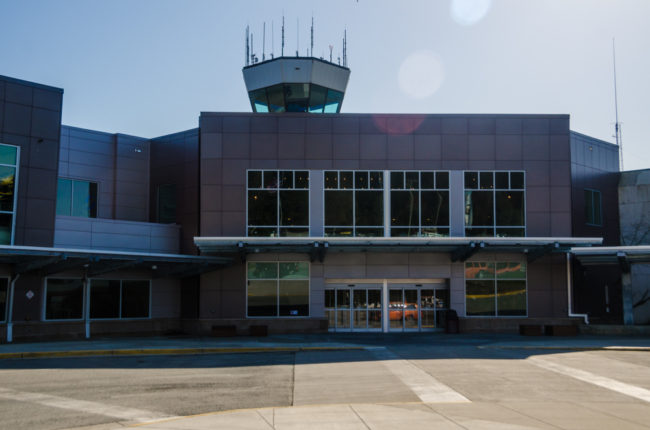 The Juneau International Airport Board of Directors will give preference to local candidates in its search for a new Airport Manager.
Chairman Jerry Godkin says the board talked about the hiring process at its monthly meeting Wednesday night.
"The board discussed its desire to hire locally first. Go out, check around town, see if there's any local applicants that could manage the airport," Godkin said. "And secondly, if there wasn't enough locally, then we could look statewide."
Godkin says the board hopes that limiting the search will save money and attract candidates already familiar with the Capital City.
Board member Mal Menzies was appointed to chair a manager search subcommittee that also includes Joe Heueisen and Ron Swanson.
Menzies planned to meet with acting airport manager Patty DeLaBruere and officials with the city's Human Resources department on Thursday. He says the subcommittee will likely hold its first meeting next week, and hopefully wrap up its work within a month.
"We have a really great acting airport manager right now. She's fulfilled that position several times over the last 10 to 15 years, and we have every confidence in her," Menzies said. "But we would like to have a permanent airport manager on board sometime within a month to three months from now."
Menzies says the board would like to see DeLaBruere apply for the top job. But he noted that she seems happy in her role as deputy manager. DeLaBruere says she's not sure yet whether she'll apply.
Current Airport Manager Jeannie Johnson announced her retirement last week. Officially, her last day is May 15th, but she's on-leave, which is why DeLaBruere has already taken over as acting manager.
Godkin says DeLaBruere has been given two short term goals: Fill any vacant positions and keep on top of any funding the airport receives from the Federal Aviation Administration.
Juneau International Airport is owned by the City and Borough of Juneau. It's board of directors is appointed by the CBJ Assembly.