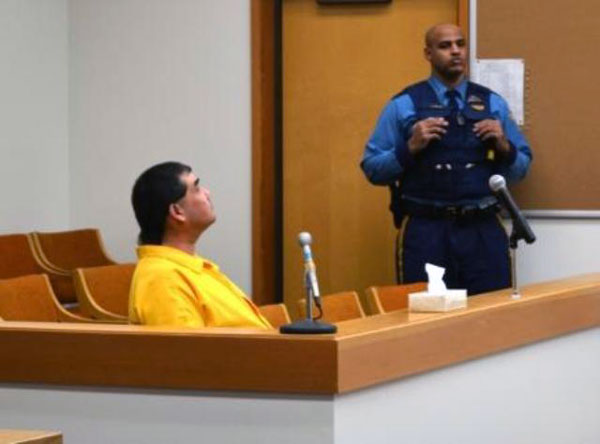 At a first felony appearance before the magistrate at the Dillingham courthouse Wednesday morning, Leroy B. Dick, Jr, 42, of Manokotak, initially refused legal counsel, telling the judge: "To be honest, I could say I'm guilty of the crime."
Dick is accused of killing VPSO Thomas Madole, 54, Tuesday afternoon in Manokotak.  The State of Alaska is charging Dick with murder in the first degree, which carries a maximum sentence of 99 years in prison.
Mr. Chris Lesh of the Public Defender's Agency in Dillingham was appointed to represent Dick. Dick is in custody and will be held on $1,000,000 bail.
Governor Sean Parnell released a statement yesterday, expressing his sadness over the tragic death of Officer Madole. Parnell has ordered all state flags to be lowered today in honor and memory of  Madole.  Heis the first VPSO to be killed in the line of duty since Ronald Zimmin was shot and killed in the Bristol Bay borough in 1986.
Earlier Story
VPSO Thomas Madole Killed in Manokotak
See Original Story on KDLG