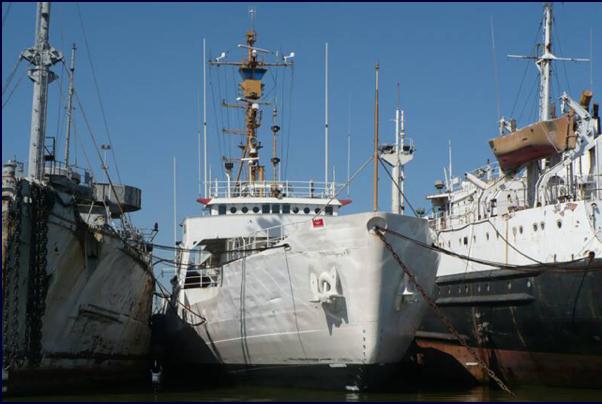 The retired U.S. Coast Guard Cutter Storis was recently added to the National Register of Historic Places, perhaps bolstering its chances of becoming a museum on Juneau's downtown waterfront.
While the listing does not guarantee anything, Joe Geldhof with the nonprofit Storis Museum and Educational Center says it's another step toward bringing the ship to the Capital City.
"It's an acknowledgment that the Storis is a truly historic ship, worthy of preservation and protection," Geldhof says.
The Storis is currently mothballed at a shipyard in California.
Since being decommissioned in 2007, Alaska's Congressional delegation has made several attempts to transfer ownership of the ship to the museum group. Geldhof thinks this is the year it finally clears the political gridlock in Washington, D.C.
"Things seem to be breaking free. So, we're optimistic that in 2013 Congress will come through and authorize transfer," he says.
The Storis is a medium endurance cutter, launched in 1942, and originally assigned to the North Atlantic during World War II.
She was homeported on the East Coast until 1948, when the Coast Guard transferred her to Juneau.
In 1957, the Storis became the first American flagged ship to sail the Northwest Passage through the Arctic Ocean. Following that journey, the Storis was transferred to Kodiak, which remained her homeport until being decommissioned.
The ship was officially added to the National Register of Historic Places on December 31st. Geldhof says it may help the museum group with fundraising when and if ownership is transferred.