Last year more than 90 Juneau students left high school before graduation.  Statewide figures place the number at more than 2,800 students who quit school.
Monday, from 7 to 8:30 p.m., KTOO and 360 North will host a community conversation aimed at coming up with solutions for the problem.
KTOO this fall partnered with the Corporation for Public Broadcasting's Center for Media Engagement to raise awareness about Alaska's very high dropout rate.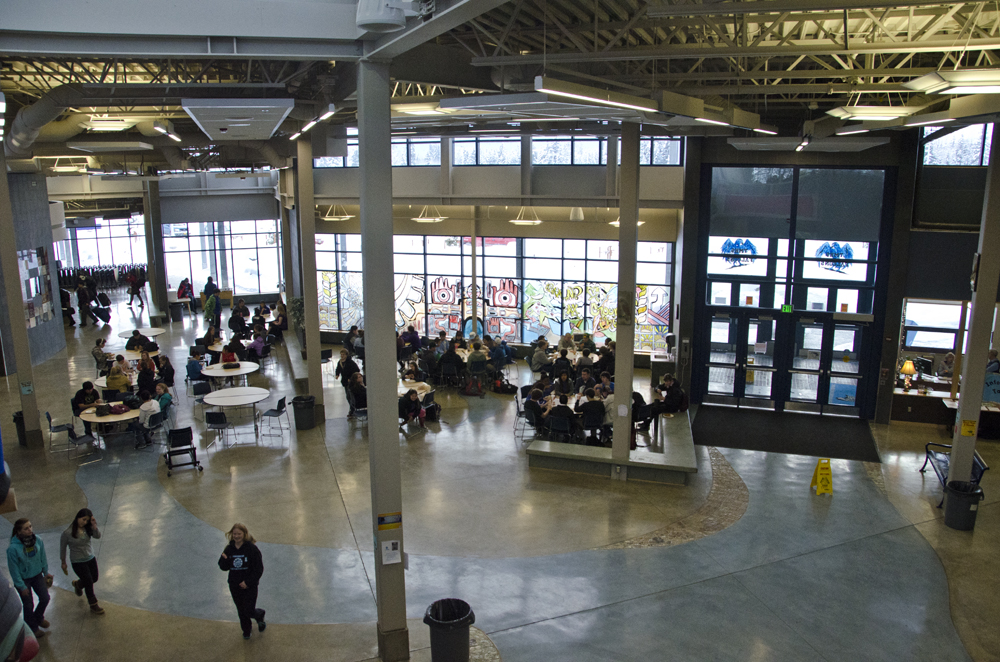 The American Graduate series is a nationwide public broadcasting effort to investigate the dropout issue, highlight solutions and raise graduation rates.
For Juneau School District Assistant Superintendent Laury Scandling, dropping out is a complicated issue beyond the school institution.
"It's not an event, it's a process and it begins often times before a child even enters school if they live in poverty," Scandling says.  "So I see it as a social justice issue."
Scandling has been a consultant for the American Graduate project throughout the fall and is helping organize Monday's event, called "Getting to Graduation."
The broadcast will be the culmination of KTOO's American Graduate radio news series and Zach Gordon Youth Center's "Drop In Day," which re-enrolled two students in school and gave them the opportunity to intern at KXLL radio.
Monday's "Getting to Graduation" will be broadcast on 360 North, KTOO radio, and streamed at www.360north.org.
The program will be composed of three discussion circles, the first with students and parents, the second with school and community members, and the third group will consist of elected officials.
KTOO Radio Station Manager Cheryl Snyder says the idea is to get multiple viewpoints on the subject and inspire solution-oriented conversations.
"Hopefully, if our program has been successful, we will have come up with some very tangible things that people can do," Snyder says

Scandling hopes every program participant and audience member will want to get involved in the issue.
"The goal is that every participant, every viewer, every listener, could go away with an idea of one single thing they could do to contribute to supporting youth on their path to graduation."
"Getting to Graduation" will be streamed to Zach Gordon Youth Center, where director Kristi West says students will be asked for feedback as the program is going on. Their reactions will be broadcast live during the last segment of program.
"So they'll have that opportunity, those who want their voice heard, to speak up," she says.

West hopes the event will inspire innovative ideas among the student audience.
"Hopefully it will get some ideas flowing that they might not have thought of to be able to give input to their teachers that are here, Zach Gordon staff that are here," West says.
Dropouts risk profound economic hardship.  Statistics show they have greater risk of falling into a life of crime, experiencing serious health issues as well as greater dependence on the public health and welfare system.
According to the state Department of Labor and Workforce Development, Alaskans who worked in jobs that did not require a high school diploma earned an average of $29,196 in 2011; whereas people who worked in jobs that required a high school diploma, or GED, earned an average of $47,140.