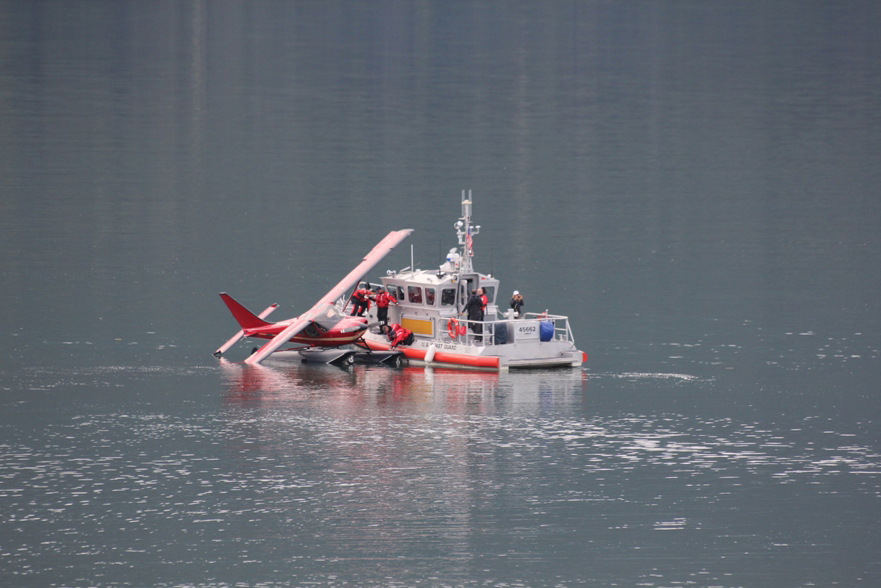 A floatplane ran into trouble in Tracy Arm on Thursday after a malfunction or a break in a strut for one of the floats.
The plane, identified only as a red and yellow Glasair with two people on board, activated an emergencey beacon and issued a distress call before 4:30 Thursday afternoon that was picked up by an Alaska Airlines jet.
According to the Coast Guard Command Center in Juneau, the strut came loose when the plane hit a wake while taking off.
A rescue boat from the cruise ship Carnival Spirit was dispatched to the scene in Williams Cove. The two aircraft passengers declined treatment. They were apparently not injured and waited on one of the floats of the partially submerged aircraft.
A Coast Guard 45-foot response boat picked up both of the aircraft's occupants and brought them back to Juneau.
A mechanic will be dispatched to repair the aircraft on Friday.