Sealaska Corporation shareholders have voted down a term-limits measure.
It called for limiting board of directors members to four, three-year terms, for a total of 12 years. It only attracted a little more than a quarter of the voting shares required to win.
Sealaska Corporate Secretary Nicole Hallingstad says shareholders also returned five incumbents.
"The Sealaska board slate was re-elected. Directors Albert Kookesh, Barbara Cadiente-Nelson, Bill Thomas, Joe Nelson and Tate London," she says.
Three independent board candidates lost: William Micklin, Raymond Austin and Edward Sarabia Jr.
Sealaska is the regional Native corporation for Southeast Alaska. It has more than 21,000 shareholders, with fewer than half living in the region.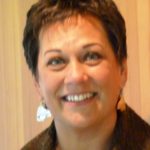 Election results were announced at Saturday's annual meeting, which was held in Juneau.
"Approximately 350 of our shareholders joined us at Thunder Mountain High School for our annual meeting. And 417 of our shareholder households viewed the webcast of our annual meeting," she says.
Last year's meeting, in Haines, attracted about a third as many people, but twice this year's webcast count.
Those attending Saturday's meeting heard from Hawaiian Native leader Nainoa Thompson, of the Polynesian Voyaging Society.
Hallingstad says he spoke about Alaska Natives as cultural leaders. He also talked about a major expedition he's planning to several Polynesian Islands.
"It designed for those paddlers to navigate the way the old Hawaiians did merely by geography and the stars along the paths that their ancestors used to paddle. And he indicated it would be wonderful if some Alaska Natives could join those Hawaiians on the voyage," she says.
The board also voted to retain Sealaska's management team.
2012 Annual Meeting Election Results
Numbers indicate shares voted. Most shareholders have 100 shares.
CANDIDATE VOTES
Albert Kookesh – 1,004,184
Barbara Cadiente-Nelson – 901,138
Bill Thomas – 845,123
Joe Nelson – 802,338
Tate London – 778,126
William Micklin – 337,159
Raymond Austin – 294,618
Edward Sarabia, Jr. – 213,754
Term Limits resolution
Shall Sealaska Corporation amend Bylaw Section 3.1 to establish term limits for directors of four complete three-year terms, with permanent ineligibility thereafter?
Threshold to pass: 983,621 shares (50 percent of shares that could be voted, plus one.)
Shares voted in favor of the resolution: 499,147 or 25.37 percent of all possible shares.
\