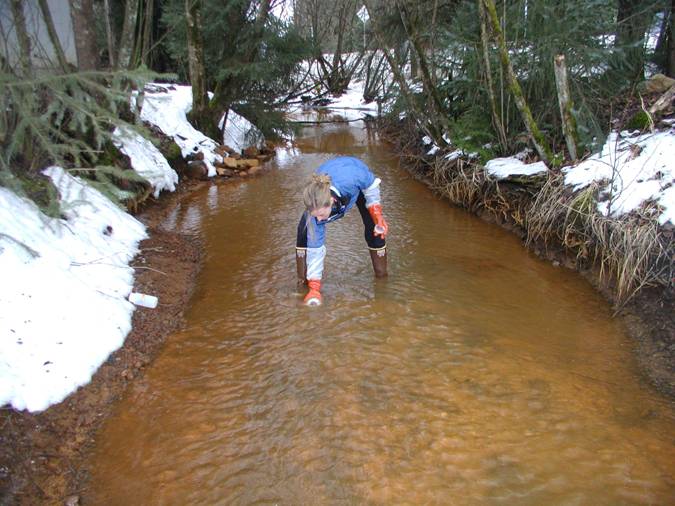 Activists across Alaska are organizing to protect local watersheds. They met last week in Juneau to compare notes and make plans for future efforts.
They include a Haines group studying a hydropower dam's possible impact on salmon and a Prince of Wales Island organization focusing on habitat restoration. Other groups and officials came from Juneau, the Kenai Peninsula and the lower Yukon River.
Click here for iFriendly audio.
Southeast Alaska Watershed Coalition Coordinator Jessica Kayser says those involved are gathering a wide range of information.
"And what the coalition works on specifically is trying to get resources in to community development professionals or natural resource professionals that are working locally," she says. "So, we can make more informed decisions about where we should develop, where we should conserve or where we should restore lands."
She says some of the groups work in relative isolation. That was much of the motivation for the three-day Juneau meeting, which was cosponsored by the National Forest Foundation.
Municipal leaders, resource agency staff, tribal governments, businesses, and environmental groups were among those attending the Community-Based Watershed Management Forum.
Kayser says the groups discussed a major wetlands initiative.
"Those systems deal with water quality, flood control, fish and habitat, tourism and recreation. In addition, we want to support sustainable, industrial enhancement projects. And how we can assess our watersheds to know best where those enhancement projects should be," she says.
She says the coalition does not want to block development. But it hopes to make sure fish habitat, water system intakes, natural flood control and watershed ecosystems are protected.
"We have mines, but then there's also harbor projects, there's hydroprojects that are being looked at. And then on a smaller scale, there's schools, fire halls, those type of things," she says.
Kayser says those at the meeting agreed to collaborate more, sharing information, techniques and successes.
Learn more about some of the watershed groups: