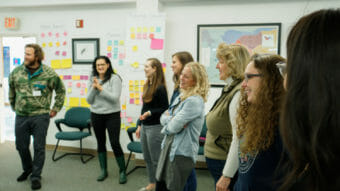 Fifty thousand dollars in prizes. Training on how to run a successful small business. Just a few of the incentives for entrepreneurs to compete in the Path to Prosperity Contest.
In this year's competition, Spruce Root has selected twelve finalists from across Southeast Alaska. Meet two of them on this Wednesday's Juneau Afternoon, as well as a look at how this competition aims to blend the best of Indigenous knowledge and modern business practices to build a sustainable and successful economy for the region.
Also in this show:
Helping Ukrainian refugees resettle in Alaska.
A Juneau hula group's efforts to help a man recover from a devastating fall earlier this year.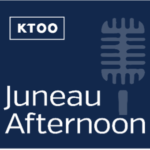 Sheli DeLaney hosts today's program. You can catch Juneau Afternoon, Tuesday through Friday, live at 3:00 p.m. n KTOO Juneau 104.3.  The rebroadcast airs at 7:00 p.m. on KTOO. You can also listen online at ktoo.org.
For more information about Juneau Afternoon or to schedule time on the show, email juneauafternoon@ktoo.org. Please schedule early. The show is often booked one to two weeks in advance.
Guests: zzy Haywood, Path to Prosperity (P2P) Competition Administrator; Aaron Angerman, P2P Finalist, Scoot AK (Wrangell); Andrew Jylkka, P2P Finalist and Owner of Southeast Dough Company (Sitka)
Finalists for Spruce Root Community Development's Path to Prosperity competition are selected based on how their business can support their community. This year's theme is "regenerative tourism," which means putting more control of the visitor industry into the hands of Alaskans, especially in rural regions, so they can put money back into the local economy. Two of the competition's twelve finalists describe how the money would be use to start or grow their homegrown businesses.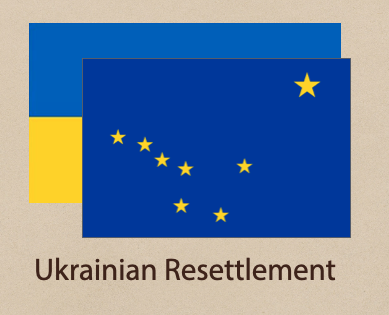 Guests: Bridget Smith, Juneau Ukraine Family Settlement. Zori Opanasevych, executive director, New Chance Ukraine Relief.
There are groups like New Chance Ukraine Relief, working to help Ukrainians resettle in Alaska. Some like Ukraine Juneau Family Relief are sponsoring refugees, while others are finding different ways to contribute.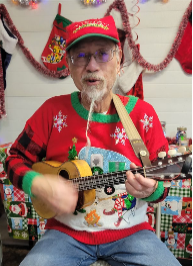 Guests: Elsa Demeksa and Tonia Kramp, members of Hui Hula o Manoa
The year got off to a devastating start for Kalei Wery, who fell off a ladder and remains on a long road to recovery from his injuries. Wery, originally from Hawaii, has lived in Juneau more than 30 years, perhaps best known for his Christmas decorations that feature a huge Meli Kalikimaka sign outside his house. He also plays the ukulele for the Hui Hula o Manoa group. Members have rallied to help pay for some of Wery's expenses by holding a Hawaiian-style fundraiser.