As an orchestra plays in the backdrop and dancers swirl across the stage, the audience is invited to picture, Romeo the wolf,  a dark and mysterious but welcome presence, against the backdrop of Mendenhall Glacier.
On this Tuesday's Juneau Afternoon, a preview of this weekend's Wolf Songs Concert, which features two musical scores, commissioned as part of a month-long tribute to Romeo, a wolf that was friendly to both people and their pets.
Also today:
Prince Gomolvilas talks about his upcoming playwriting workshop. Gomolvilas wrote Brothers Paranormal, now being performed in Juneau by Perseverance Theatre.
National recognition for Stephen Qacung, as an Alaska Native artist and culture bearer.
Rhonda McBride hosts Tuesday's program. You can catch Juneau Afternoon, Tuesday through Friday, live at 3:00 p.m. on KTOO Juneau 104.3. The rebroadcast airs at 7:00 p.m. on KTOO. You can also listen online at ktoo.org.
Guests: David Hunsaker, writer. Todd Hunt, composer. Genevieve Carson, choreographer.
Romeo, oh, Romeo. Wherefore art thou Romeo? Although it's been more than a dozen years since the wolf's death, he lives again in musical and dance performances, recapturing the magic of Romeo's encounters with the people of Juneau.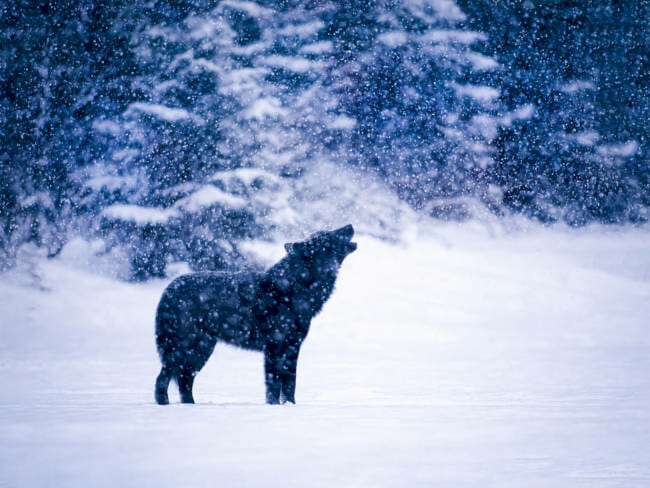 Guests: Qacung Stephen Blanchett
As they say, when it rains it pours. And for Qacung Stephen Blanchett, it's been a downpour of awards and honors, including a national United States Artists fellowship, as well as recognition from the Kennedy Center.  This comes on the heels of helping to launch Rock Aaw'k, Alaska's first Indigenous Music Festival and the release of his album, Miu.
For Qacung, this success was more than three decades in the making, beginning on the banks of the Kuskokwim River near Bethel.  As a teenager, he and his brother Phillip, along with their cousins, would entertain family members at fish camp. Their impromptu performances laid the groundwork for a group they would form in the 1990's called Pamyua, which fused the sounds of traditional Yup'ik dance songs with African-American gospel harmonies. The group has enjoyed success in both Alaska and the Lower 48. In 2003, Pamyua won a Nammy for their album, Caught in the Act.
In this conversation with Rhonda McBride, Qacung talks about his work promoting Indigenous culture and serving as a mentor for up and coming artists.