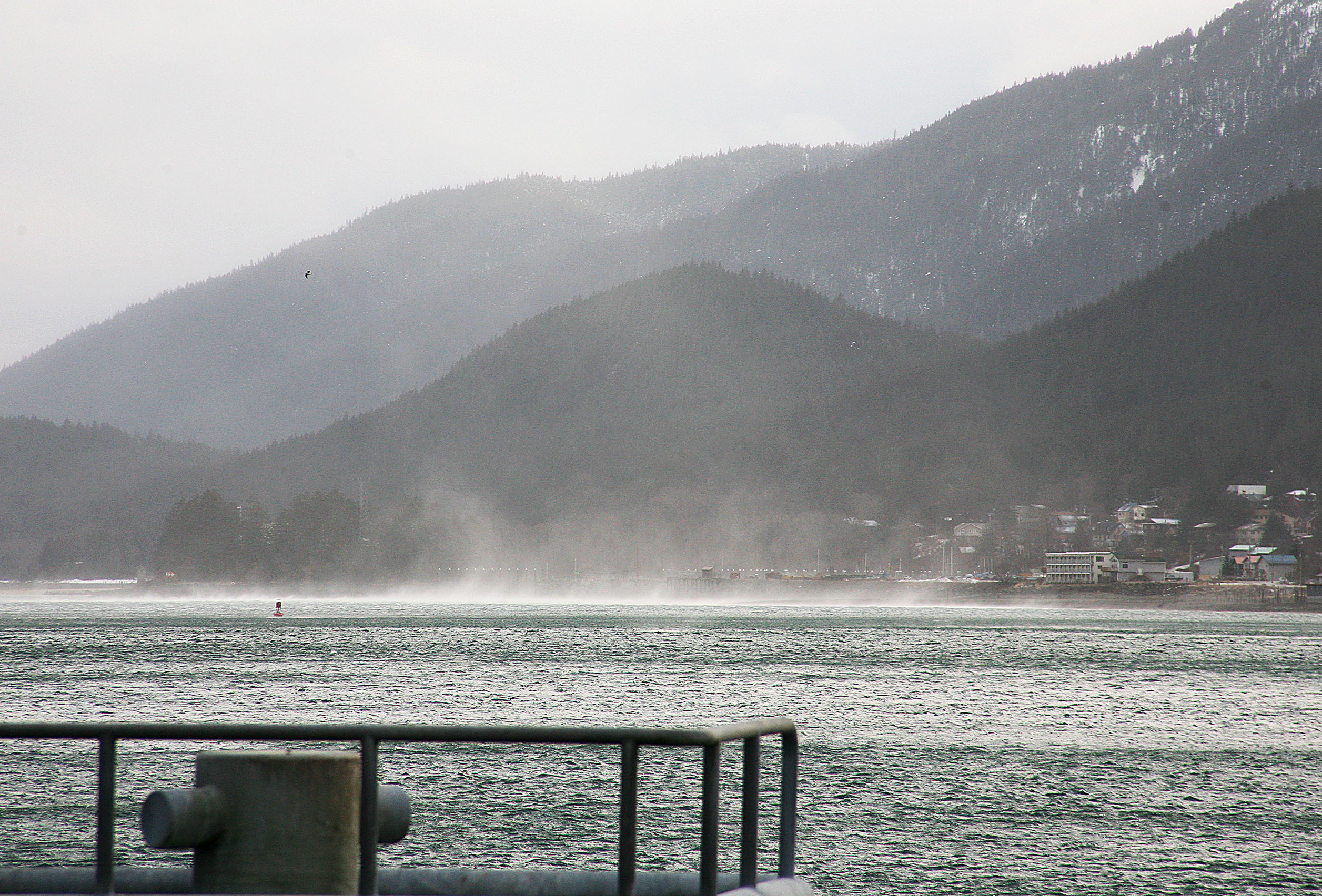 John Hollis began serving in the Coast Guard in 1974. He transferred to Juneau three years later for a 13-month stint in public affairs.
"I liked it up there. My main job was to answer press queries," Hollis said. "The biggest thing while I was there was the oil came down to Valdez, and worked that extensively."
Hollis asks: What's the highest wind speed recorded in Juneau? The answer will blow away this Coast Guard retiree.

Curious Juneau stars you and your questions. Every episode we help you find an answer. Catch up on past episodes, or ask your own question on the Curious Juneau page.
Hollis, 70, grew up in Southern California, but he said the weather he remembers in Juneau was somewhat comparable. Except it gets a little windier here.
"There's an area south and just inland from Juneau where the wind just tunnels through there, just outrageous amounts of wind. I just don't remember getting that kind of wind the one winter I was there in Juneau – not outrageous amounts of wind."
So I called Sharon Sullivan, who's a meteorologist intern at the National Weather Service.
She said records downtown are a little inconsistent because sensors are placed in different areas. And historically, there were just poor records.
"We did find at least the Federal Building had 78 mph wind gust Jan. 7, 2017, and some of the other ones was listing 57, 60 mph," she said. "The airport we had — the highest recorded there was 92 mph at the airport on Nov. 1, 1969."
She said in March this year, gusts of about 72 mph were recorded at the Juneau docks. Some Taku wind gusts in 2011 and 2015 reached as high as 85 mph.
"I think the one in 2015, a 15,000-pound gangway in the Douglas Boat Harbor was actually moved as a result of these higher wind speeds," Sullivan said. "It takes a lot of force to move that."
John Hollis retired from the Coast Guard in 1995, and later worked in publishing in Southern California. He and his wife now live in North Carolina to be closer to their grandchildren.
His memory of the winds as he experienced was fuzzy. He guessed they topped out around 20 or 30 mph, "Enough to certainly catch your attention."
When I tell him they topped 90 mph at the airport, this was his reaction.
Hollis came back to Juneau about eight or nine years ago on a cruise ship. But he still remembers his commute from Douglas to the Coast Guard office in the Federal Building, all those years ago.
"The worst thing when I would walk to work in the winter, crossing the bridge, I would get all the snow going right in my ear.  That wasn't very fun.
That doesn't sound fun at all.