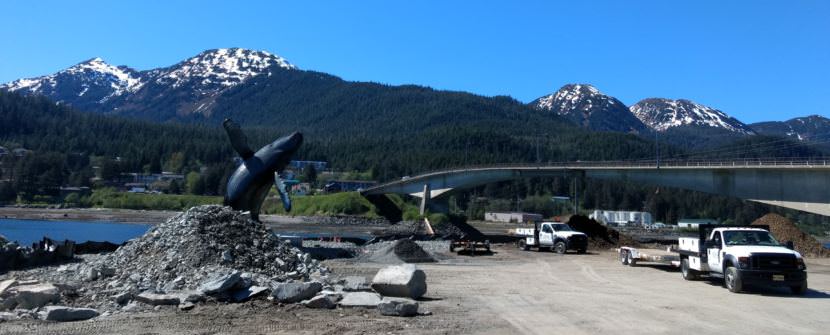 Juneau's long-awaited whale park will be named Mayor Bill Overstreet Park. The former Juneau mayor passed away in 2013 at the age of 87.
Jean Overstreet received an extended ovation at Monday's Assembly meeting after the body voted unanimously to name the park in her husband's honor.
The former mayor and educator was a driving force behind the whale park committee, which has donated more than $600,000 to the project to date.
"It's really nice to be able to honor Mayor Overstreet by naming the park, it was very popular," City Manager Rorie Watt told KTOO. "Mayor Overstreet first came into my office, it feels like 10 years ago, when he started working on the idea. He had great vision and endurance and it's going to be really nice to complete the project in his memory."
The Assembly also directed an additional $1.2 million to contractor Admiralty Construction to do additional work. Watt said the city isn't spending any more than already in the budget, but rather streamlining the bidding process to save money.
"All they did was authorize that we added more work to that contractor without going through a competitive bid process," Watt said.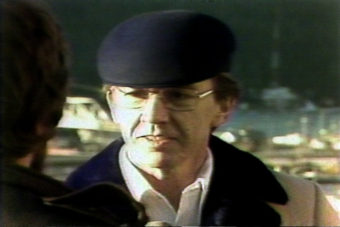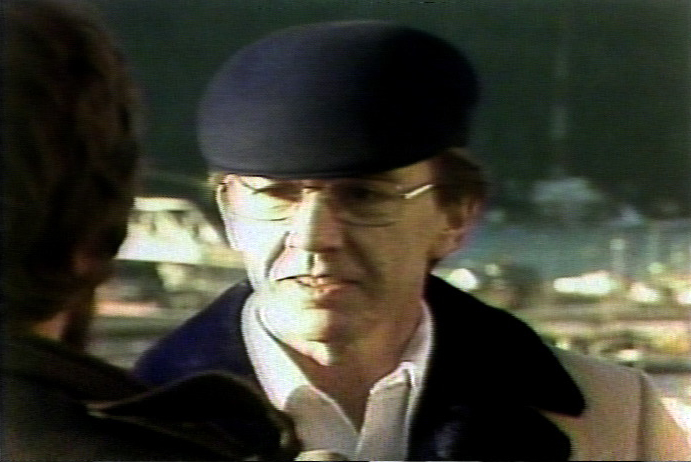 Funding the $10 million project is mix of sales tax revenue, donations from the whale committee and fees collected from cruise ship passengers.
The cruise ship industry is suing the city over the use of the marine passenger fees.
Watt said the city is trying to be conservative on how it uses those fees while the lawsuit's pending.
"There's always been a dividing line between what we thought was appropriate use for passenger fees and appropriate use for sales tax and/or donations from the whale committee," Watt said.
Admiralty Construction is now on track to finish the seawalk from the new foot bridge to Gold Creek.
A public restroom and a pumphouse for the water fountain by the whale sculpture remains under construction. It's slated to be completed next spring.