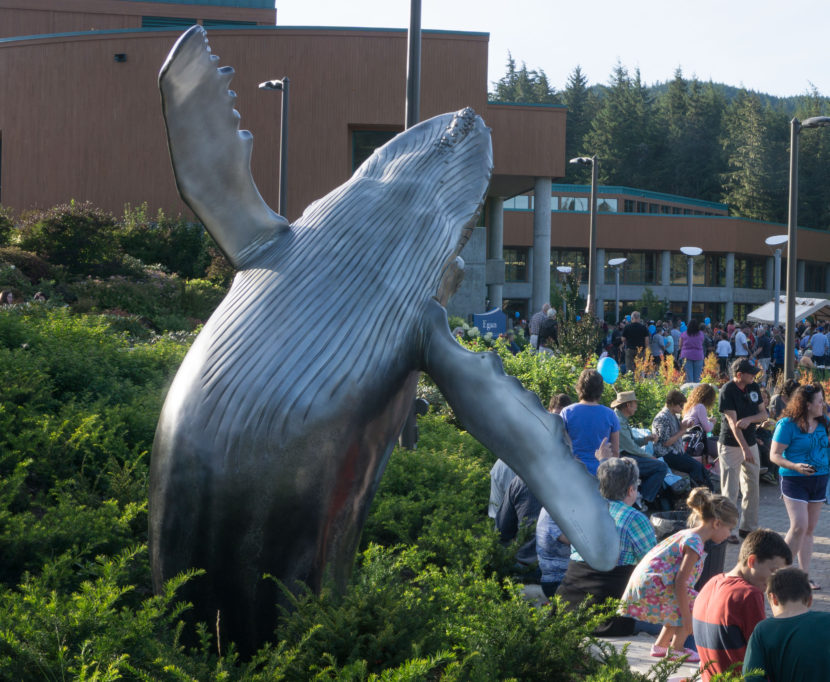 The Juneau Assembly has ponied up another $100,000 to defend itself against litigation brought by the Cruise Lines International Association. That adds to the $283,368 it's already spent to date defending itself in a lawsuit brought by the cruise ship industry.
At the heart of the federal lawsuit is how the city spends port development and marine passenger fees paid by cruise ship passengers. The industry argues that a shoreline park on Gastineau Channel featuring a bronze whale sculpture is inappropriate and an illegal use of the funds.
The money was transferred to a legal defense fund without comment from elected Assembly members or the public at a Monday evening public hearing. The $100,000 was drawn from the city's sales tax fund levied on merchants within the city.
It comes less than a month after the Juneau Assembly voted 7-1 to formally exempt onboard sales and services on cruise ships in port. The city's Finance Department has projected the exemption would cost about $100,000 annually — the same amount now being transferred from the local sales tax fund to defend itself in the lawsuit.
In other business, the Assembly approved a change in how small boats will be charged for potable water at public docks and harbors. The new rate will be 1.5 times the normal utility rates assessed for commercial customers. That would replace the old rate of $4.67 per 1,000 gallons.