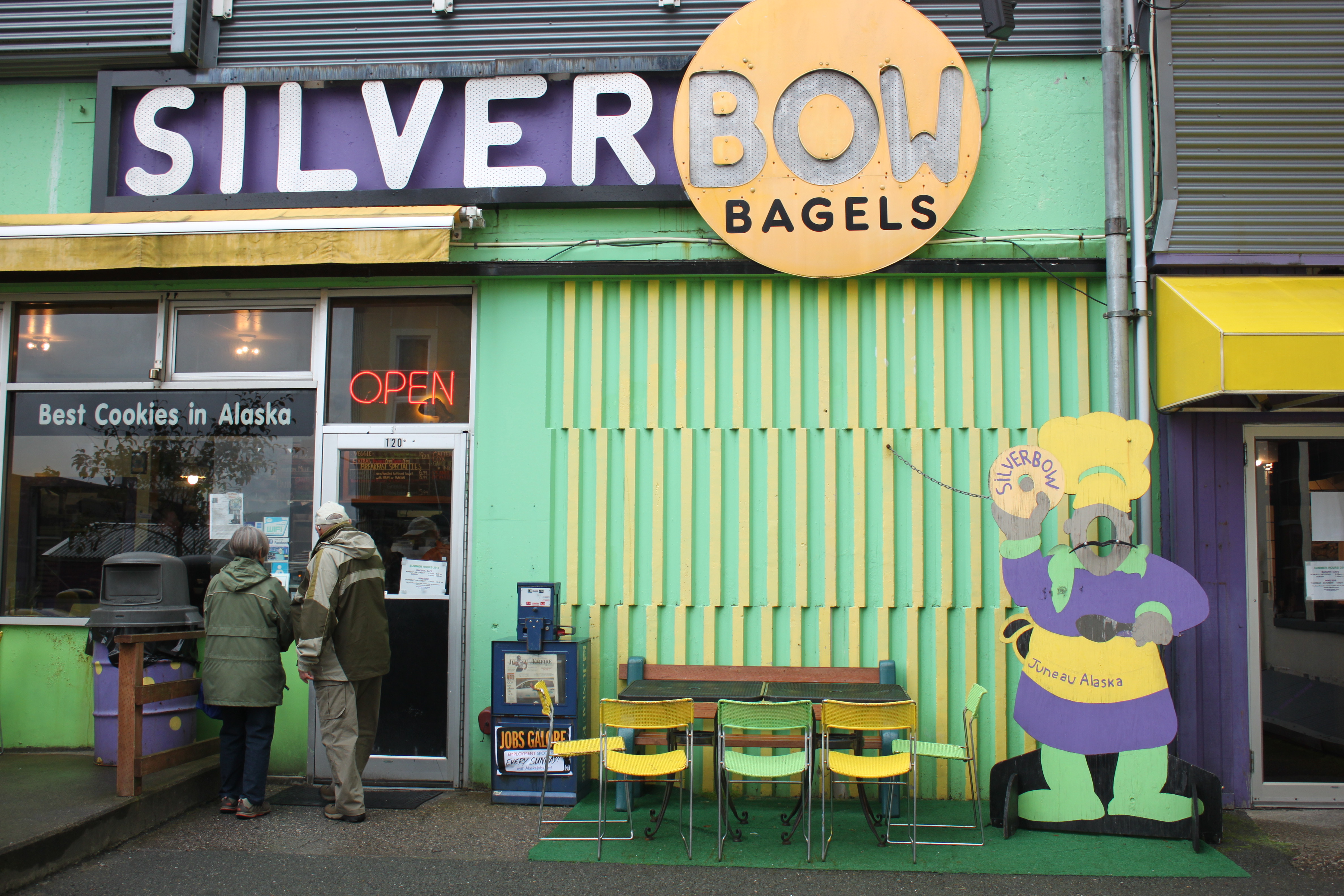 The Silverbow Bakery in downtown Juneau is closing. For 18 years, the eatery has been a popular gathering spot for locals and visitors. It's known for its cookies, soups and sandwiches and, of course, its bagels.
Nicky Love, 30, is a longtime Silverbow Bakery customer. She's been coming here for most of her life.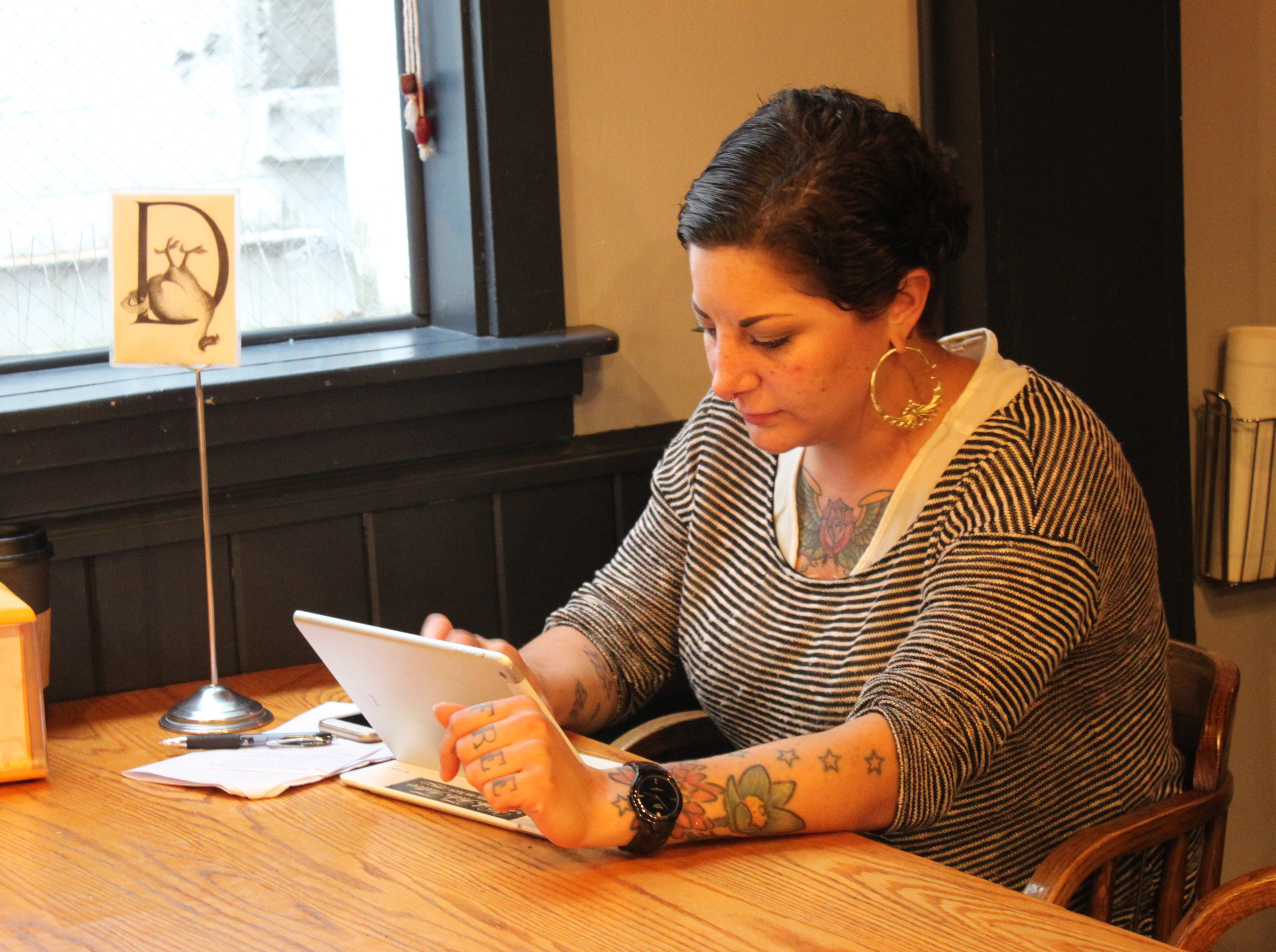 "Silverbow is definitely something I think of when I've been away and think about home," Love said.
You can find Love at Silverbow two to three times a week. On this day, she's seated at a corner table, typing on a tablet. Several others in the dining area are doing the same.
"I've been a fan of the breakfast bagel with sausage and egg and cheese and it's huge and messy and filling. I think I've had that almost every time I come here," Love said.
Love has memories of getting lunch here as a high schooler. As an adult, "I can come here with my kids now and they have somewhere fun to play. It's kid-friendly environment."
Love considers Silverbow an integral part of Juneau's fabric. She's in shock that it's closing.
"It's taken a minute to sink in. I'm going to be really sad to see it go," Love said.
Silverbow owner and operator Jill Ramiel says she's heard similar sentiments from other customers.
"It has been fantastic how many people have come out and been emotionally distraught about it. And I was like, 'Wow, I had no idea that bagels had such an impact on people.' Or people say, 'My kids grew up here,' and then I say, 'Oh my gosh, it's been way too long. I've been doing this too long,'" Ramiel said.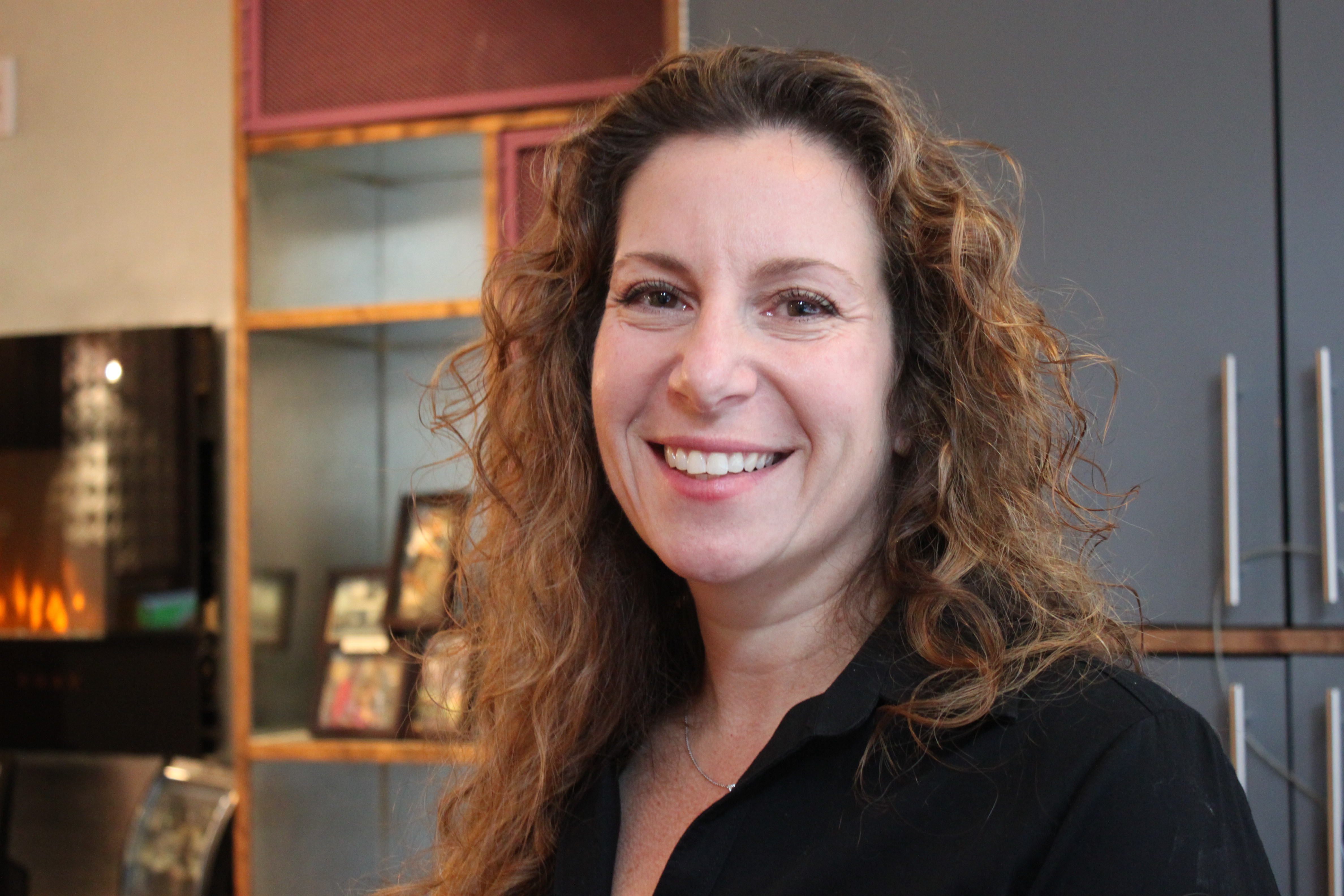 Ramiel is originally from New York and went to school in Seattle to study architecture. She worked in Juneau the summer of 1996. She says Juneau was missing a place to grab a quick lunch.
"And a bagel place was what I grew up with. You eat bagels every day after school. It seemed like the most normal thing to me. I didn't realize it wasn't the most normal thing for everyone in Juneau at that time," Ramiel said.
Ramiel bought a historic building on Second Street and renovated it. The bakery opened in June 1997.
Over the years, the Silverbow has hosted art exhibits, Alaska Folk Fest singers, movie showings and World Cup events. Ramiel and her husband Ken Alper also operate the attached Silverbow Inn.
"We still own this building and we still live above it and we're still raising three kids in this community and we still run an 11-room hotel, so we have no plans to leave," Ramiel said.
Ramiel is putting her energy into another business venture, Juneau Legacy Properties. She and her business partners want to transform a historic Juneau building, like she did.
"When I look back, that's really what I liked the most was taking something that maybe is dilapidated or maybe it's underutilized and making it fresher and newer and having new energy put into it," Ramiel said. "And so we've been looking for a building to buy and I would love to add more hotel rooms, or apartments and residences. There's a lot of options."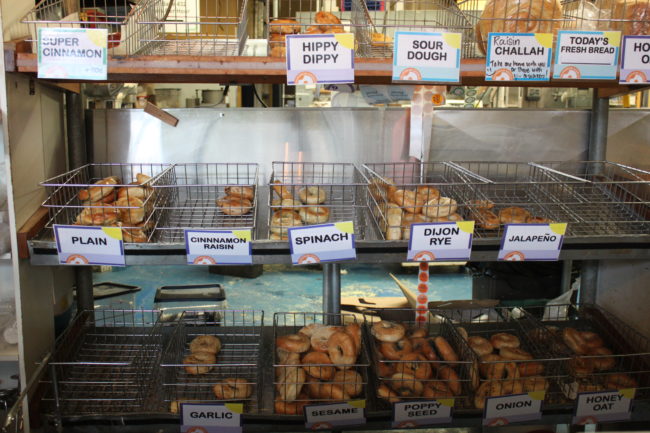 Ramiel is going to miss being a part of people's everyday lives. But she won't miss the long, endless hours.
"Because our operation functions 24 hours a day, my bakers work all night long and things go wrong all the time. So I'm looking forward to one solid night of sleep," Ramiel said.
While the Silverbow Bakery is closing, what it's most known for isn't going away. The business taking over promises to carry on the bagel tradition.