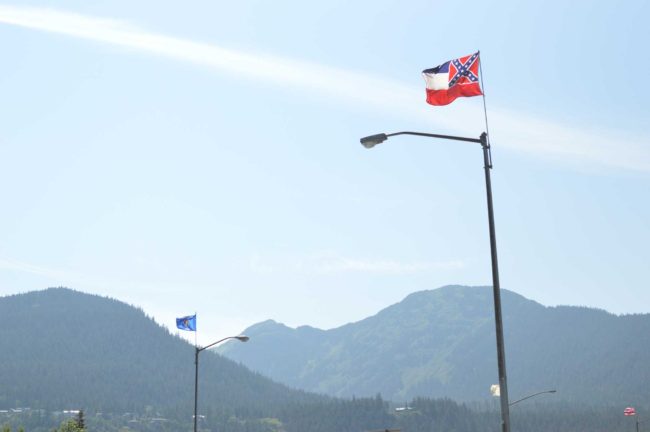 After a month long dispute, the Mississippi flag on Egan Drive is coming down. Former Assemblyman Marc Wheeler received a permit earlier this morning to remove the flag this weekend. The flag has been debated ever since last month's mass shooting at a Black church in Charleston, South Carolina.
Wheeler says he spoke with Friends of the Flags organizer Judy Ripley and longtime volunteer Jim Carroll, who said the group decided to allow the flag change.
Wheeler says he's very happy about the decision.
"I just feel really grateful to the Friends of the Flags and really proud of my community," Wheeler said. "It's great to be standing with cities like Jackson, Mississippi, Hattiesburg, Mississippi, Grenada, Mississippi , the communities around the country that are refusing to fly this flag."
The Department of Transportation issued the permit as it has authority over the right of way along Egan Drive where the flags are posted.
Wheeler says he will also try to fix the California state flag, which was blown off earlier this summer.
The Mississippi flag will be replaced with the Magnolia flag, the state's first official flag.
Editor's note: This is a developing story. Please check back later for more details.