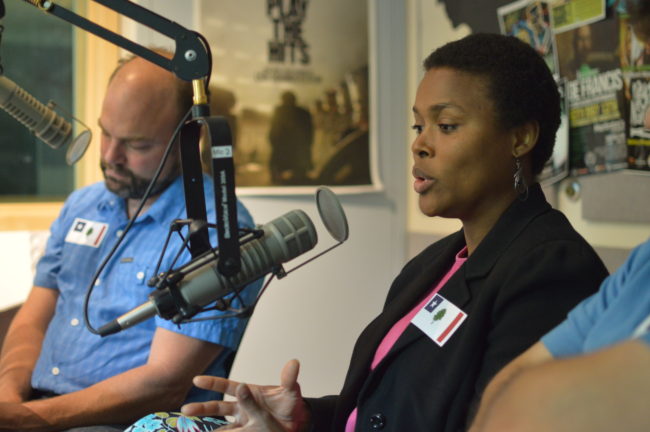 Nearly 200 people have signed a letter asking for the removal of the Mississippi flag downtown because it features an image of the Confederate flag.
After dust settles from the controversy, the people spearheading the removal of the flag are unsure what's next in combating racism in the state's capital.
"What do we do from here? Because I don't think anyone has the answer," Secretary of Juneau's Black Awareness Association Latarsha McQueen says. "Once we're able to be honest with ourselves and with each other, then we can move forward and do something about it, but I don't know where we go from here."
McQueen is among the nearly 200 people to sign a letter asking for the removal of the Mississippi flag in downtown Juneau.
The flag, which features Confederate imagery in its upper left corner, is a part of an all-states flags display organized each year by a volunteer group called Friends of the Flags.
Controversy surrounding the flag began a month ago, after the massacre of church parishioners at a historical black church in Charleston, South Carolina.
McQueen, who grew up less than two hours from the church, says she's dealt with racism her entire life and has become desensitized to it.
Recently McQueen, former Juneau Assemblyman Marc Wheeler and the local Rev. Phil Campbell discussed their decision to call for the flag's removal.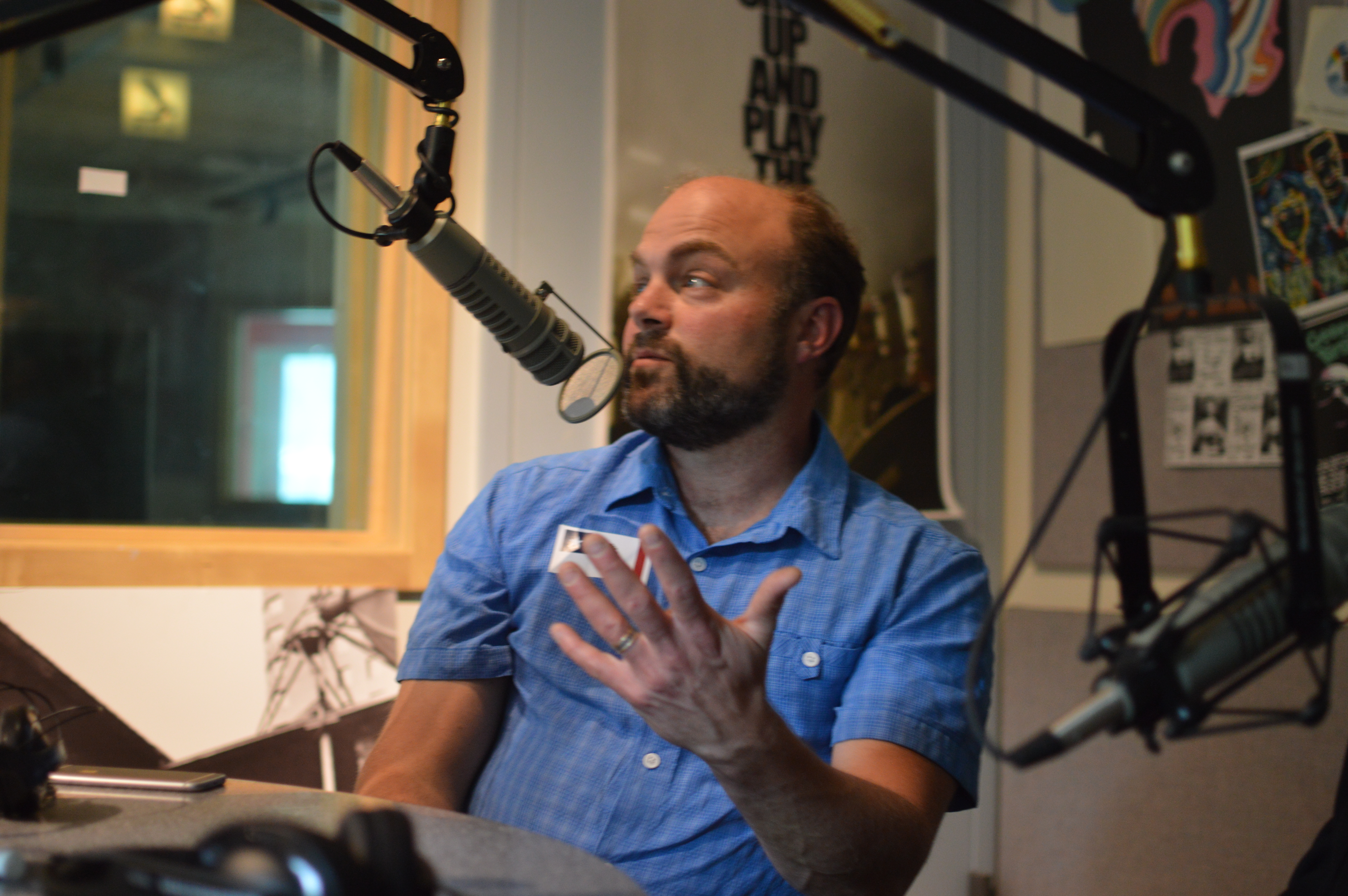 For Wheeler, it's imperative to understand the flag's significance, especially in relation to violence against blacks.
"Somebody told a story about seeing that flag around the head of a person that was hanged. So if you can't imagine that, what that must be like, maybe you shouldn't talk about it," Wheeler says.
Prompted by the events in Charleston, they believe removing the flag is a step forward.
But local writer Ishmael Hope says that while he supports the flag's removal, it sidesteps the larger problem — racism in Juneau is nothing new.
For Hope, the flag controversy looks at an overt example of racism, without addressing deeper issues.
"When you have terrorism in Black churches, it doesn't ignite a civil rights movement, it starts a national conversation about a flag," Hope says.
Juneau's largest minority populations are Alaska Natives and Filipinos.
Hope, who's Iñupiaq and Tlingit, says more open discussions about racism and privilege is a part of the solution.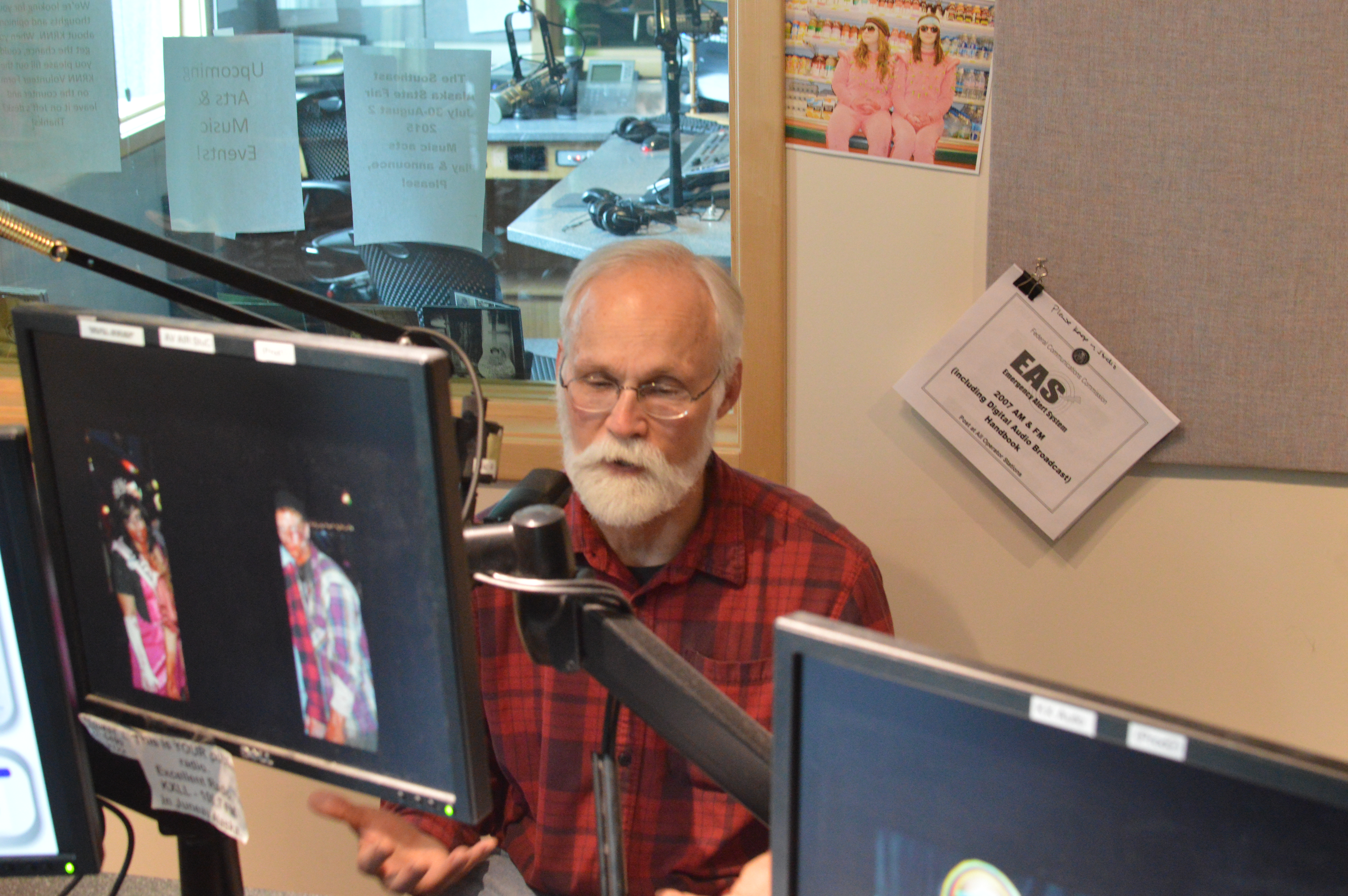 Campbell, a supporter of the Black Awareness Association and member of the Alaska Native Brotherhood, says that it's never too late to start the discussion.
"I don't think there's ever a wrong time to do the right thing, so now is the moment we have," Campbell says.
Juneau Mayor Merrill Sanford says he will let the issue play out on its own.
"I went off to war when I was young, and fought for our flag and fought for our country. All of those flags are a part of our country, whether it be good or bad," Sanford says.
In an email sent to a supporter of removing the flag, Friends of the Flags organizer Judy Ripley says while she understood the horrific attacks in Charleston, the mission of the group is to display the official states' flags.
Ripley encouraged the woman to write the governor of Mississippi.