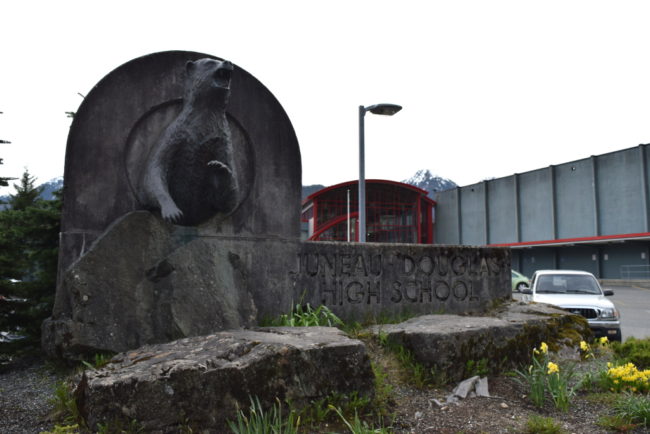 A day after Juneau police said they'd no longer put out press releases about every threatening phone call to schools, Juneau School District Superintendent Mark Miller said the district would still notify parents and the media.
But he says authorities believe the recent spike in such incidents is being perpetrated by someone seeking attention, and he urged the press to tone down coverage.
"This has always been, we believe, about them getting attention," Miller says. "And the more attention we give them, the more they want to do it. So we're kind of feeding our own monster if you will."
Since late April, at least eight Juneau schools have received threatening calls. All of them have featured a computerized or electronic sounding voice that vaguely mentions a school shooting. There's been no specific threat, and no actual incident has occurred. A JPD release Thursday said the calls may be continuing because of "heightened media coverage."
Juneau schools have responded to the calls by going into either stay-put mode or lockdown.
Miller says he's spoken with school administrators in other parts of Alaska who have received similar threatening calls. He says they're reviewing safety procedures, but the district hopes less attention will mean the calls stop.
"I am hopeful it will help. We are also looking at some of our phone screening protocols to make sure we don't encourage this by doing the wrong thing," he says.
The Juneau Empire on Thursday announced it would scale back coverage of every threatening call. KTOO plans to decide on a case-by-case basis whether the calls merit coverage.