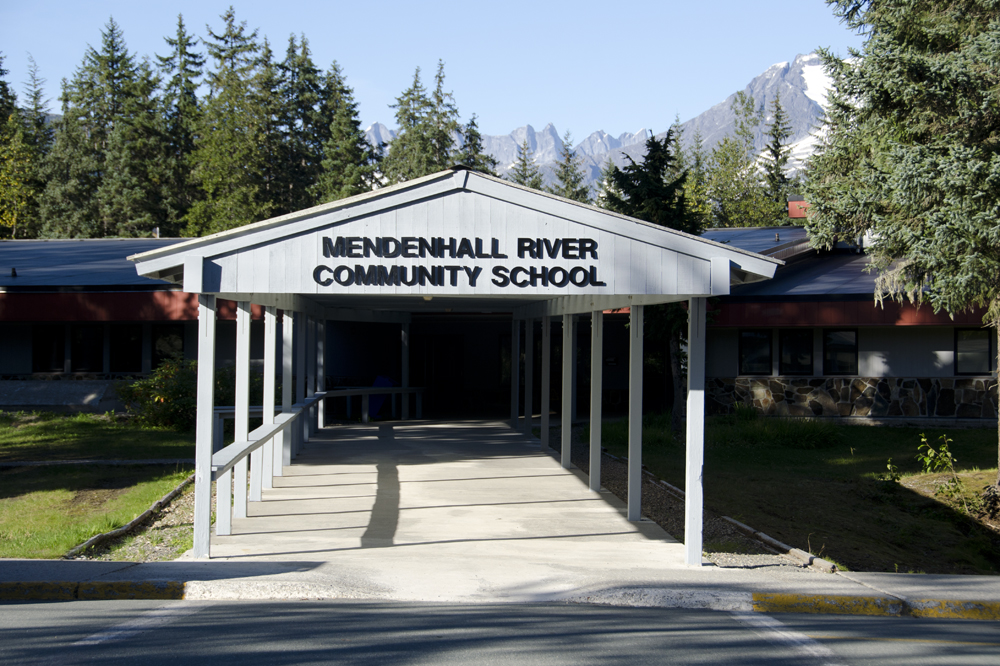 Juneau schools received their seventh and eighth threatening phone calls Wednesday. Juneau Police continue to sweep the schools each time and find no danger, but an FBI spokesperson says the federal agency is actively trying to make the calls stop.
Mendenhall River Community School and Juneau-Douglas High School received threatening phone calls on Wednesday around 1 p.m., sending both schools, the Marie Drake Building and Harborview Elementary School into stay-put mode.
"[Juneau Police Department] responded to both schools simultaneously and we had them cleared between 10 and 15 minutes," says school superintendent Mark Miller.
Miller says the calls were similar to previous ones received around the district – the caller had a computer-generated voice and alluded to a school shooting. This is the third call Juneau-Douglas High School has received, but it's gone into stay-put mode four times in the past three weeks.
"The other unfortunate thing, quite honestly, is when elementary kids see police with automatic weapons coming through the hallways, it freaks them out, and you can't blame them. It's a disruption. It's scary for them," Miller says.
Schools have received threatening phone calls all over the state including in Fairbanks, Anchorage, Kenai and Hoonah.
The FBI is actively investigating the calls with local law enforcement and the Alaska State Troopers. Spokeswoman for the FBI in Anchorage Staci Feger-Pellessier wants the schools to understand, "If you receive one of these threats that matches what these threats are – computer generated, automated of some sort – please make sure you are reporting that to your local law enforcement officials so that we can find out about it."
She says it's important for superintendents to keep taking the threats seriously and follow the appropriate safety protocols when a call comes in.
"They may receive 10. On the 11th, we want them to make sure they're continuing to follow the same protocol," Feger-Pellessier says.
Her agency is reaching out to other parts of the country to find out where else this is happening. News outlets in California, Arizona and as far off as New Jersey have reported similar calls causing school lockdowns.
If the calls happen to stop on their own, Feger-Pellessier says the investigation will continue.