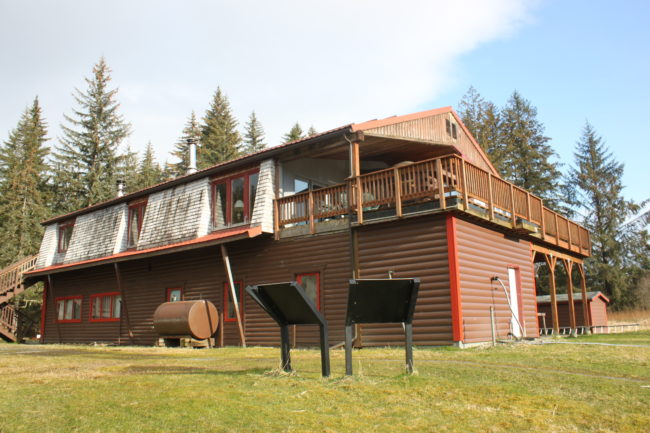 The City of Juneau has taken over temporary management of the Eagle Valley Center after Southeast Alaska Guidance Association, or SAGA, stopped overseeing it. The outdoor education and lodge facility is located out the road in Juneau's Amalga Meadows Park.
It's unclear what will happen to the Eagle Valley Center in the future, but for this season, the city says it won't be running any programs.
SAGA has been managing the city-owned Eagle Valley Center since 1992. The latest use agreement goes through 2016, but Parks and Recreation Director Kirk Duncan says the city may be terminating that much sooner.
"We've just found out that SAGA has not been maintaining its insurance which puts it in violation of its contract and we can terminate for cause, and so we're moving forward with that," Duncan says.
Amid financial troubles last year, SAGA lost its Eagle Valley Center manager but kept a caretaker and did minimal maintenance. The caretaker left the Eagle Valley Center several months ago and didn't notify the city, Duncan says. The city moved in its own this month.
Duncan says he's not sure if Parks and Recreation will take on long-term management.
"The city is hard pressed to take on any new obligations without adequate funding. Eagle Valley Center doesn't come with any funding so we would be looking at – can we do something out there that we can break even on? And would we go get grant funding to help us provide low cost services to the residents of the community? And none of that comes quickly," Duncan says.
SAGA still has property at the Eagle Valley Center, like kayaks, vans and ropes course gear. Duncan says that's between the organization and its bank; the city is not getting involved.
"The poles and the cables are still in the ground and in the air, but all the harnesses and everything else are tied up with the First Bank-SAGA situation," Duncan says. "So if somebody came to me and said, 'We want to manage the ropes course. We will provide the equipment. We will market it. We want to operate it. We have adequate insurance. We have people that are trained.' I'd be all over it. But the city will not be operating any programs out of the Eagle Valley Center this summer."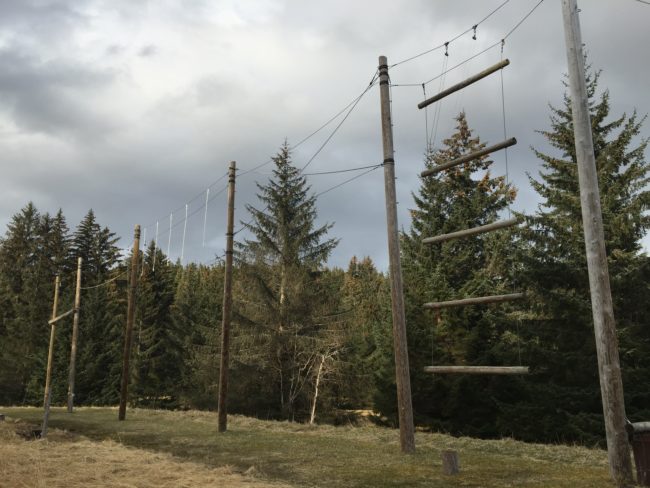 Duncan says he's open to the idea of the city partnering with an organization for management, like Discovery Southeast or the Eagle River United Methodist Camp, if there was interest, or partnering with a conglomerate of agencies. He knows it's a good asset to the community and wants to keep it available.
At the end of last year, community members came together to brainstorm ways to keep the Eagle Valley Center going, but no leading organization emerged.
Discovery Southeast Executive Director Shawn Eisele says the Eagle Valley Center is a great outdoor education resource, particularly for middle and high school students, one that he wants to see stick around. At the moment, though, it's not something Discovery Southeast can take on.
"There's just a lot of stuff going on there and it's hard to find an organization that's in a position where they can run summer camps, they can run kayaking expeditions, they can run ropes courses. My hunch is that it's going to take a lot of different groups coming together and each playing a role, which ultimately, I think, is a lot stronger for the community," Eisele says.
Darren Snyder hopes the Eagle Valley Center remains a community resource. As a Cooperative Extension agent for the University of Alaska Fairbanks, he also hopes it'll be the site of locally grown food on a commercial level.
"There is a rich history of that valley being used for food production. There was a farm at one point and it's excellent flat land for that purpose potentially. I think that that should be part of the conversation on how that valley gets used," Snyder says.
Parks and Recreation Director Kirk Duncan says he'd like to hear ideas for the Eagle Valley Center. He also says groups that are interested in using the retreat facility this summer should contact his department.
"I don't want to say, 'No, we're not using it.' There's a lot of unanswered questions. I'd like to use it, but I want to make sure that we do it in a responsible way," Duncan says.
SAGA board chair Matt Smith declined to comment for this story.
Full disclosure: Kirk Duncan is on KTOO's Board of Directors, and Darren Snyder is a KTOO employee spouse.