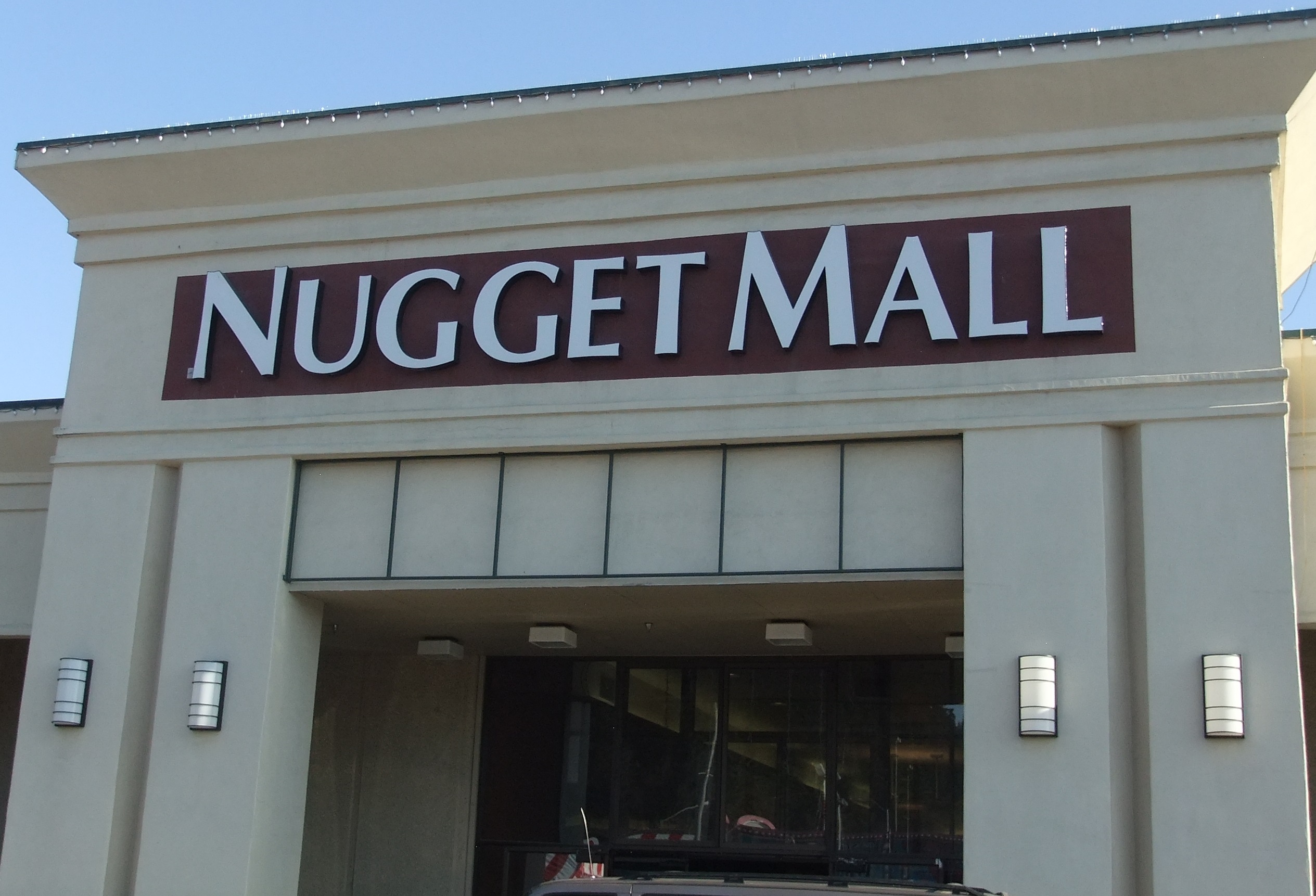 Sportsman's Warehouse is moving to Juneau, like other large outdoor outfitters that recently made their way north.
"We got Cabela's comin' in and Bass Pro Shops in Anchorage. I don't know what you guys do for fishing gear down here, but we're set," Marcus Hartley of Northern Economics told the annual World Trade Center Alaska economic forum in Juneau last January. He predicted the retail sector would bring a number of new jobs to Alaska this year.
Cabela's opened in Anchorage in April and Bass Pro Shops is next. Sportsman's Warehouse will open in Juneau's Nugget Mall sometime in the spring of 2015.
Nugget Mall is owned by Loveless/Tollefson Properties of Redmond, Wash. General Manager Ted Tollefson says Sportsman's plans a 25,000 square foot store next to Office Max. It will have a separate outside entrance as well as access into the mall.
Sportsman's Warehouse is based in Midvale, Utah, and has 74 stores nationwide. The Juneau store will be the company's fifth in Alaska.
Nugget Mall manager Bud Jaeger calls Sportsman's Warehouse the new anchor tenant. The store will take the entire width of the mall and go from the old Nugget Alaskan Outfitter space to the current Payless ShoeSource.
Four current merchants will be forced to move: Big Dipper Ice Cream, Specs in the City, GNC and Rodfather's Broiler Restaurant. Rodfather's plans to move to Mendenhall Mall.
Jaegar says there's plenty of room within Nugget Mall for the businesses displaced by Sportsman's, and still space for new stores.
He says the conversation with Sportsman's Warehouse actually began a couple of years ago, when Nugget Alaskan Outfitter was still in prime space at Nugget Mall.
NAO owner Ron Flint would have had to move his store within the mall to make way for the bigger outfitter. So when his lease came up, "that was part of the handwriting on the wall for me," he says.
NAO moved from Nugget Mall to Mendenhall Mall late last year.
Now that a deal with the national store is in the works, Flint says he's especially glad he made the move across the valley instead of down the hall. While Sportsman's Warehouse will sell some similar merchandise as NAO and Foggy Mountain Shop downtown, "it's a lot more bullets and blades. I think that's what they say in the industry.  A lot more camo and hunting and fishing tackle and that kind of thing," Flint says.
Sportsman's will compete more directly with Western Auto Marine, Rayco Sales, and the hunting/fishing departments of Juneau's big box stores.
"Hopefully, they'll just cut down the number of Cabela's mail orders out of Juneau," Flint says.
Tollefson says he has had preliminary discussions with Walgreens about leasing space in Nugget Mall, but has nothing to report.