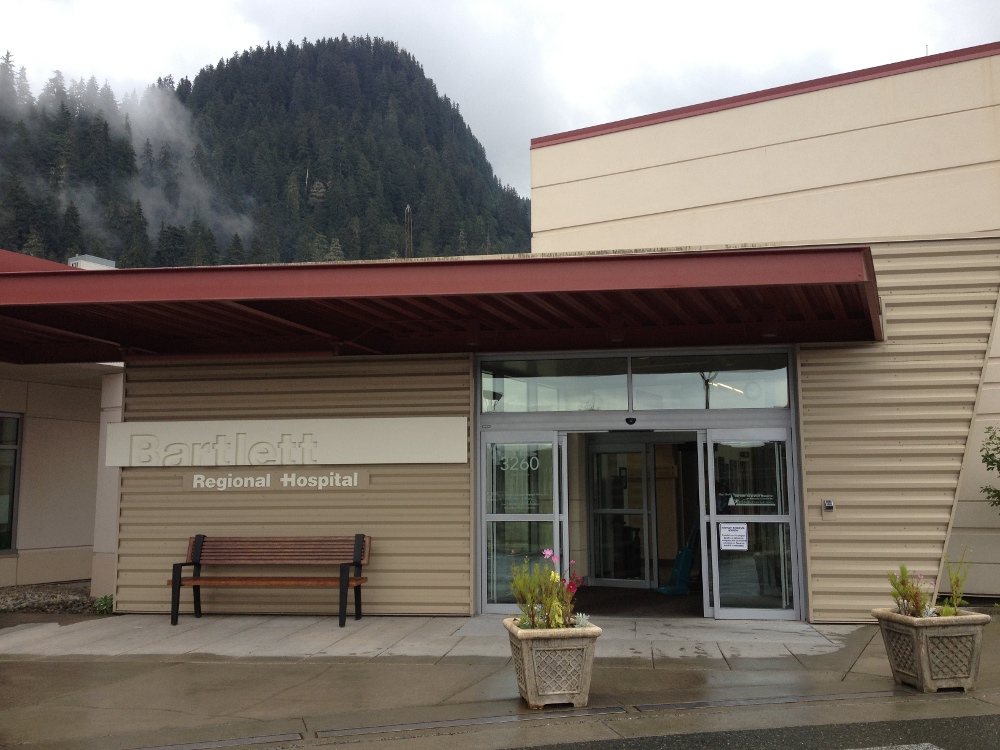 The search for a new Bartlett Regional Hospital Chief Executive Officer has been narrowed to five candidates, who will be in Juneau next week for interviews with the hospital board, staff and city officials.
City Human Resources Director Mila Cosgrove says the public will have a chance to meet the finalists during a reception on March 26, from 5 p.m. to 6:30 p.m. in the hospital cafeteria.
The city-owned hospital received 78 applications for the  job. Twenty people were initially interviewed and nine chosen for interviews by a selection committee.
Cosgrove says all five finalists have strong administrative experience.
"One of the candidates is a medical doctor, others have primarily been on the administrative side. We have a candidate here from the community who's not been in hospital administration but has strong CEO experience," Cosgrove says. "So we're really looking forward to meeting them, interacting with them and having some fairly in-depth conversations to sees who's going to be the best fit for the hospital."
The finalists are Dr. Paul Franke, Alaska Native Medical Center interim administrator; David Abercrombie, CEO of Madison County Memorial Hospital in Madison, Fla.; Charles Bill, assistant administrator of Physician Development with Centura Health Physician Group in Durango,  Colo.; Joe Cladouhos, CEO of Syringa Hospital and Clinics in Grangeville, Idaho, and formerly of Juneau; and Alaska Pacific Bank CEO Craig Dahl, of Juneau.
Cosgrove hopes the new CEO will be selected by mid-April and on board sometime in May to work with the interim chief executive officer.
"Our current interim CEO Jeff Egbert has been doing a fabulous job in that position and he has committed to staying until the new CEO is here on the ground and transitioned," Cosgrove says.
Former Bartlett CEO Chris Harff resigned in September, after a personnel investigation into senior management and staff complaints of a hostile work environment.