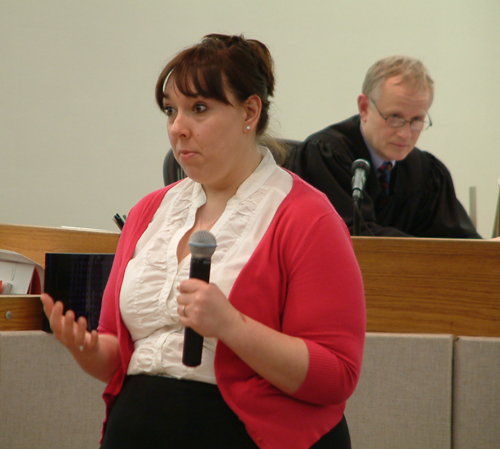 Closing arguments were held on Friday afternoon in the case of a 19-year old Juneau woman accused of vandalizing Adair-Kennedy Memorial Park and starting a fire among the turf-laying equipment and supplies.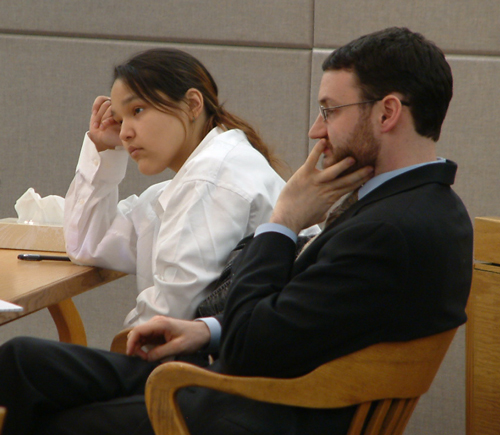 Ashley Johnston testified in her defense on Friday. That was followed by closing arguments in the case that include felony arson and criminal mischief charges, and a misdemeanor criminal trespass charge for the June 19th incident.
Along with Ryan Martin and Dillon West, Johnston allegedly climbed the fence to gain access to the turf field, break into the announcer's box above the bleachers, and discharge a fire extinguisher before descending to the field and starting a fire.
Johnston decided to take the stand after a short recess to consult with her attorney and other members of the public defender's office.
Johnston said she really did not remember what happened. When investigators told her that they already had evidence that Johnston started the fire, she claimed she made up details about the fire that she thought investigators wanted to hear.
"Why did you tell them that you saw (the flames)?" asked Ayer.
"Because they said that I did it," replied Johnston.
"And did you believe them?"
"Yes."
"And why is it that you believe them?"
"Because they're not supposed to lie," answered Johnston.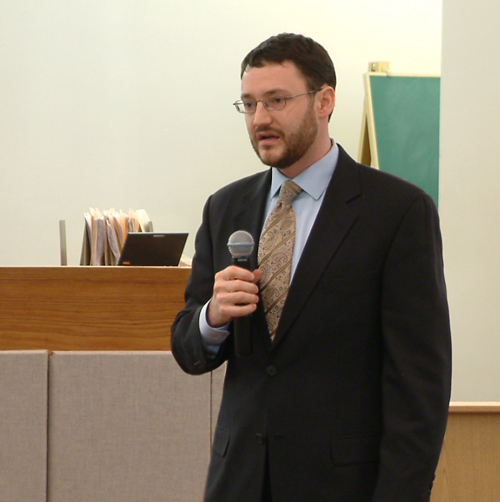 But when a defendant decides to take the stand to testify on their own behalf, it also allows prosecutors an opportunity for cross-examination. Assistant District Attorney Amy Williams grilled Johnston over a list of false and contradictory statements allegedly made by Johnston.
"At first, you denied that the photograph from the surveillence camera that they showed you was you, didn't you?" asked Williams.
"Yes," answered Johnston.
"But it was you, wasn't it?"
"Yes."
"And so that was a lie?" asked Williams.
"Yes," said Johnston.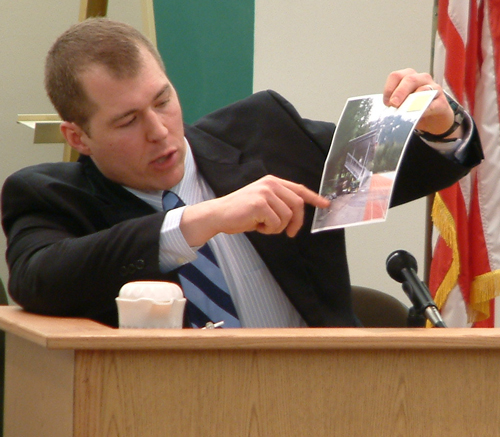 Sargent Paul Hatch of the Juneau Police Department, another investigator who initially interviewed Johnston along with his subordinate Detective Krag Campbell, was also called to the stand to testify for the defense.
During closing arguments, public defender Timothy Ayer emphasized that Johnston herself did not know what happened because of alcohol and an unspecified pill that she consumed that night. Instead, investigators lied to elicit information during an interview with Johnston about a week after the fire.
"They didn't have any evidence of it," said Ayer.
"They had no idea whether it had happened and they didn't care. They were going to lie to her and see if they could get her to admit to it, to see how she would react."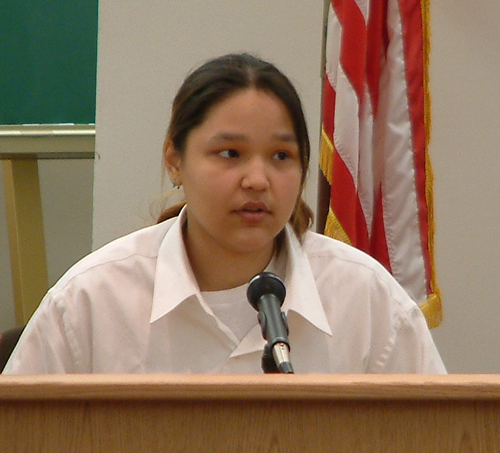 Part of Williams' closing arguments included a play on a word used by Ayer as she focused on Johnston's own apparent lying and changing stories about the incident.
"It's all very convenient because memory is convenient," said Williams. "And I think that Ms. Johnston is probably the best example of that."
Following closing arguments, one of the women from the jury was designated as an alternate and excused from deliberations.
The remaining seven men and five women deliberated for about an hour on Friday afternoon before going home for the day.
They're scheduled to resume deliberations on Monday morning.