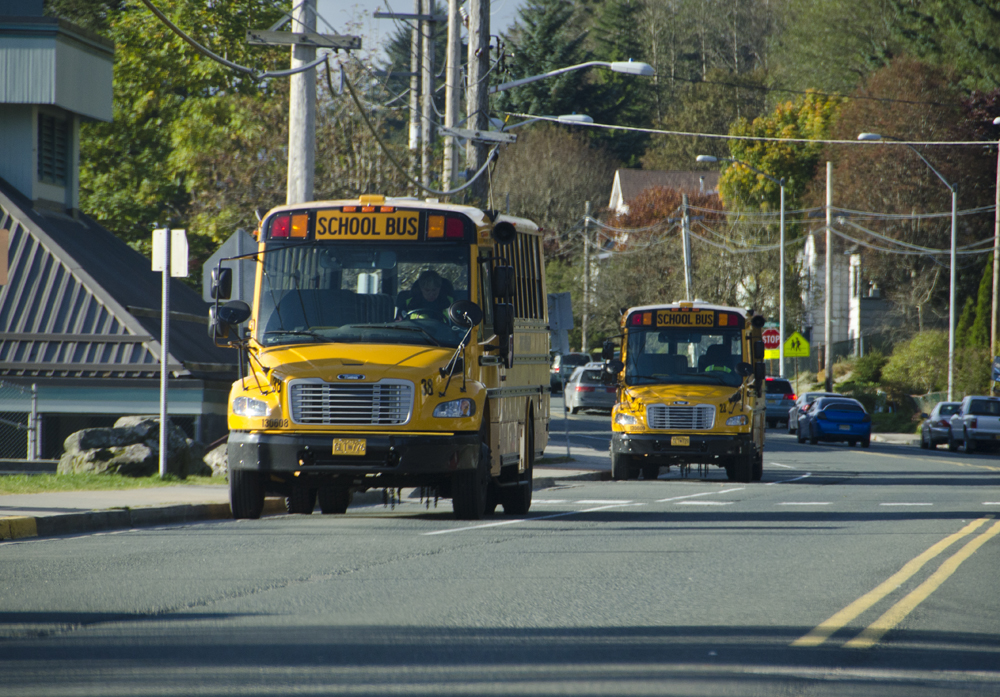 Good teaching, academic challenges and school atmosphere are keys to staying in school for at-risk students, according to research by the Association of Alaska School Boards.
The association has been collecting data for several years from students and staff across Alaska and found that positive school climate helped reduce risk behaviors and increase academic achievement.
Now a focus group study expands that research.
The association looked at differences between Alaska Native and non-native students in middle and high schools who were either engaged or disengaged.
Nearly 300 students and recent drop-outs from 26 rural and urban schools weighed in on what makes students want to stay and succeed in school.
Sally Rue, an association director, says the association found more similarities than differences between the student groups, and personal problems tend to pull students out of school.  Rue says students can form meaningful connections with adults in their schools:
[quote]"When kids have a good climate at school and that breaks down into respectful climate, and caring adults, and good peer climate, and whether they have a voice in the school, when those conditions are present, it's associated with that school having higher statewide testing results on Alaska's statewide tests. And that's what our Alaska data shows and that's the same kind of thing that you would see nationally in the research.[/quote]
Ruse says the results are not surprising. Juneau School District Assistant Superintendent Laury Scandling says the findings are in line with what she sees in the district, especially similarities between groups:
[quote]"Both of those groups of students appreciate a positive climate, they appreciate being challenged in schools, they don't want to be babied, they want a strong connection with their teachers and they want respect from their teachers. If students are telling us this works for them, then I think we redouble our efforts as a community and a district to ensure that those facets of the environment are as strong as they can be."[/quote]
Scandling says the Juneau School District just created a group to review ways to support students socially and emotionally. The group of principals, teachers, counselors and a parent started meeting this month. Several programs in Juneau and across the state already aim at countering the personal and academic barriers that keep students from graduating. Sally Rue says Alaska schools already use the information they collect from students to find out whether or not local programs are helping.
The association will present its findings during its annual conference this weekend at the Captain Cook Hotel in Anchorage.