Alaska's high school graduation rate has been slowly but steadily improving in recent years, as educators implement programs targeted at the most at-risk students.
Today, we wrap up our three-part "American Graduate" series with a look at some of those programs.
The first two stories explored some of the social and economic impacts of dropping out and reasons why students choose not to finish high school.
Partnering with Students
Schools are finding success by focusing on individual students, improvements to student health, and community partnerships.
Students at Juneau's Yaakoosge Daakahidi Alternative High School are brushing up on their note-taking skills in a class called AVID. That stands for Advancement Via Individual Determination. It's for students who want to go to college, but need a little extra support to get there.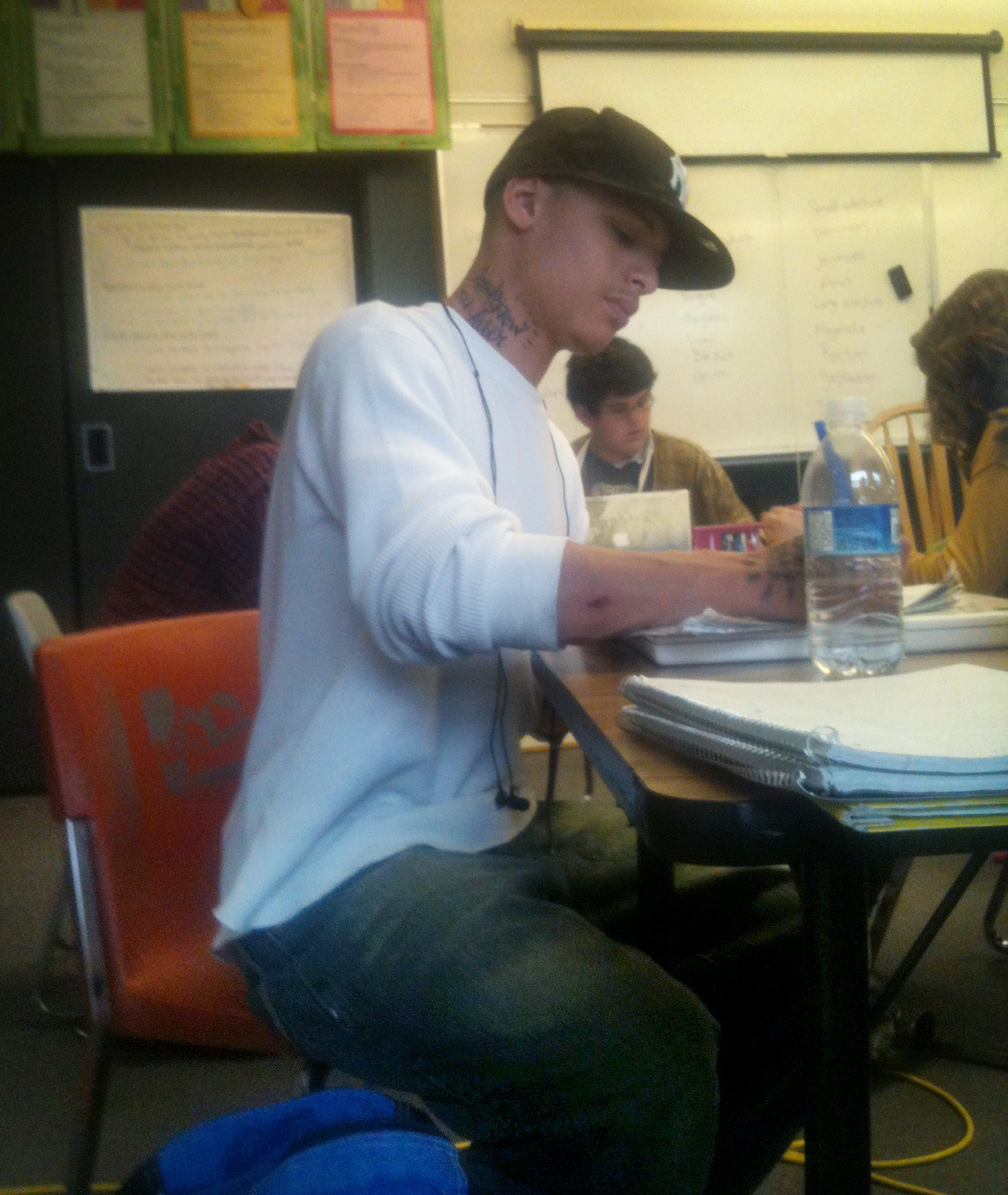 Eric Rivera is an 18-year-old former dropout, now a senior at Yaakoosge. He came back to get a high school diploma so he can go to college, where he plans to major in business or music.
"I will go to college. A lot of people say I want to go to college or I plan to go to college, you know, but I will go to college," Rivera says.
Even though he got a GED last year, Rivera's determination to graduate could pay dividends in the future. While most colleges and employers will accept a GED in place of a high school diploma, the National Center for Education Statistics reports that GED recipients attend postsecondary programs at lower rates than high school diploma earners. And once in those programs, completion rates are lower for those with a GED.
Rivera says he was never a bad student, but admits getting into too much trouble while growing up.
"Getting into fights, partying, I was on probation, and I would always get sent away out of town and go do programs and miss a lot of school and just not really have time to make it up," Rivera says.
Students like Rivera, who struggle at larger institutions, often find success at alternative schools. But many challenges still exist.
Risky Behavior
The Centers for Disease Control's biennial Youth Risk Behavior Survey has shown alternative school students are more likely to engage in risky behaviors like tobacco use, binge drinking, and sexual activity than their traditional school counterparts.
In 2008, the state Department of Education and Early Development responded by starting the "Alternative Schools Healthy Students Initiative."
Todd Brocious co-manages the program, which helps participating schools develop strategies to address students' risky behaviors.
[one_half][box][quote]"I will go to college. A lot of people say I want to go to college or I plan to go to college, you know, but I will go to college."                                                                           -Rivera[/quote][/box][/one_half]
"A collection of them are addressing as a priority, for example, suicide and building structures of support and assessment and screening, outreach to local mental health providers. We have schools addressing substance use and abuse. We have a site addressing isolationism. So, there's a broad spectrum of identified priorities," Brocious says.
Yaakoosge is one of 13 schools statewide currently participating in the initiative. The Department of Education provides each school with an annual grant, and help setting up a specifically tailored program aimed at improving student health. Brocious says all of the schools partner with local nonprofits, government agencies, health care providers and businesses.
He says that's leading to better performance in classrooms.
"Our sites are frequently reporting increased attendance, increased graduation rates, increases in the number of credits earned by students, an increase in the number of health courses being offered, increased services to homeless students. The list goes on and on. It's really impressive work they're accomplishing," Brocious says.
Intervention
The Juneau School District's C.A.R.E.S. program also relies on community partners.
C.A.R.E.S. stands for Credit Achievement Recovery & Employability Skills. Students who fail a class can go to the program to recover those credits. Some students simply make up the coursework they failed to complete in the first place. Others need a different approach.
For example, students who fail a science or math class can get credit for participating in one of the Juneau Economic Development Council's various STEM AK programs, which focus on Science Technology Engineering and Math. Bob Vieth is a STEM Education Specialist with JEDC.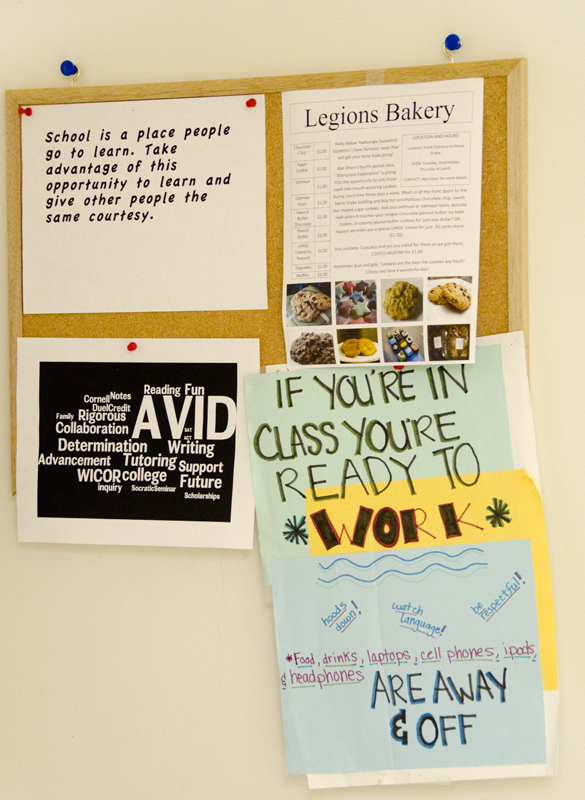 "We need to reach out to high school students – to all students K-12 – to show them that there are possibilities in terms of career options in those fields, to show them that those fields can be fun and to help them feel a sense of accomplishment on their own part," Vieth says.
Former Juneau Douglas High School Principal and C.A.R.E.S. coordinator Bernie Sorenson says a lot of credit recovery programs emphasize computer-based classes. But she thinks that defeats the purpose of getting students excited about school.
"They need the kind of program that we offer that gets them involved in their community, in their self," Sorenson says.
C.A.R.E.S. works with all three Juneau high schools, as well as students who home school or attend classes at juvenile detention programs.
Funded by a five-year federal grant, the program started in 2009 with 128 students compared to more than 380 last year. Sorenson says the biggest growth has come from underclassmen working to make up lost credits before they become an insurmountable barrier to graduation.
"Prevention on top of intervention," Sorenson says.
Educators say various programs like these are leading to slow but steady progress in improving the graduation rate, and the numbers back them up. According to the state Department of Education, the graduation rate in Alaska has increased from 61.4 percent in 2005 to nearly 70 percent in 2012.
American Graduate
Find out more about the American Graduate Program, find links and hear interviews with Juneau students and educators here.
Part 1 – Statistics offer a grim look into the future of high school dropouts
Part 2 – For many students, an unsteady home life puts education out of reach