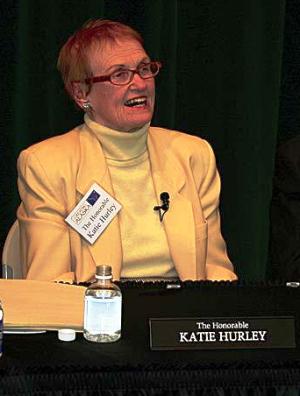 Known as the grand dame of Alaska politics, Katie Hurley is 90 today (3/30/11).
Hurley needs little introduction to most Alaskans. The chief clerk of Alaska's Constitutional Convention, a former legislator, chair of the state education board – the list is long, and she's still actively involved in her community and state.
She's been honored in events this past week in Juneau and Palmer, where at a birthday party on Sunday she was crowned Alaska's Sweetheart.