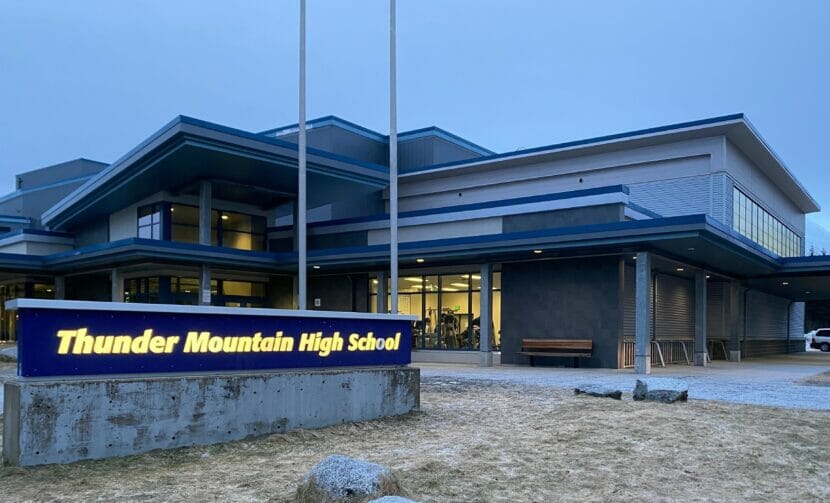 The Juneau School District and its teachers union hope to agree on a new contract this week. If they don't, negotiations could be headed to arbitration.
Juneau Education Association President Chris Heidemann said meetings with a federal mediator scheduled for Thursday and Friday are "critical." If they can't reach an agreement, they'll go to arbitration, meaning a third party would hear both sides and come up with a solution.
"It's certainly on the horizon," Heidemann said.
The teachers' previous contract expired in June 2022, and the union declared an impasse with the district in January. One major concern for the union has been the district's proposed cuts to monthly contributions to health premiums. 
Heidemann said teachers are feeling "demoralized."
"They don't feel valued, and they're just tired," he said. "And that's starting to show up in our resignations. We already have over 35 people that have officially put in their paperwork to leave the district at the end of the year."
Cassee Olin, the district's director of administrative services, said reaching an agreement by the end of the school year would be ideal. She said that, along with more certainty around state funding, would let the district revise its budget before the start of the fiscal year.
"Which helps us have an idea if we are in the need to get more teachers or if there are other cuts we have to do before the school year begins," she said.
The school district built next year's budget around a $400 increase in per-student state funding. 
"What they have to do now is they have to appropriate their funds in such a way that they can make a financial offer to JEA that is a respectful financial package," Heidemann said.
Olin said she's optimistic that the district and union will reach an agreement before moving to arbitration.
"We've made a lot of steps and progress in the last six days that we've done mediation, so there's hope that we can get this through and come to an agreement and a contract before this year's out," Olin said. "I think we all have hope that we can get there."