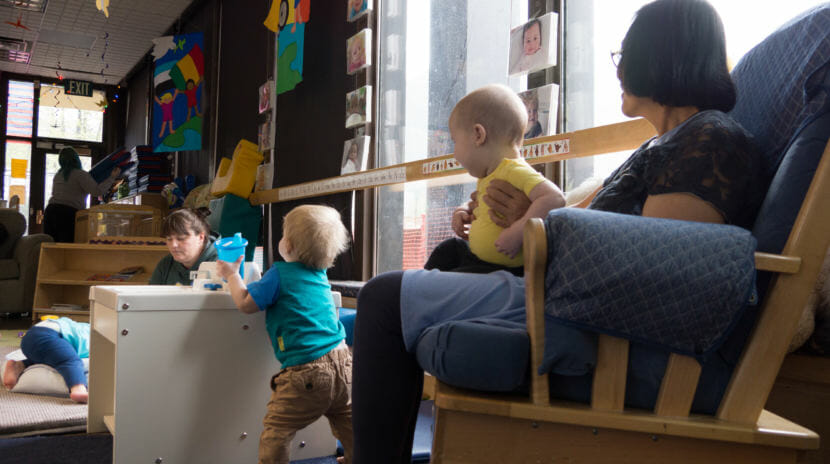 The new Juneau Assembly Childcare Committee met for the first time Monday to start brainstorming ways to address Juneau's child care shortage.
Creating the committee was one of Mayor Beth Weldon's first actions upon taking office last month. She tasked the members with answering two key questions: Should child care be a part of municipal activities, and if so, should early education be a part of that?
Committee member Blue Shibler runs Discovery Preschool. She's been hearing about high costs and limited options from parents for years.
"It's been failing to meet the needs of families for decades, so something needs to change or we're going to continue losing young families in our community," Shibler said after the meeting.
According to a report by the Southeast Alaska Association for the Education of Young Children, there are only enough licensed child care slots for one in five children under school age in Juneau.
The report also says the average cost for a year of child care is more than a year of tuition at the University of Alaska Southeast.
A ballot question asking voters if they would support expanding access to affordable child care by raising property taxes nearly made it on the ballot in the October municipal election, but failed to get enough votes from the Assembly.
Now a new Assembly has taken up the issue. At Monday's meeting, the committee members discussed ways to seek out community input on the topic.
Committee chair Loren Jones said they hope to bring their findings back to the full Assembly by late February. That doesn't leave a lot of time, but they want to get it done before the city budget cycle begins in April.
"I don't know that we'll get a lot of public engagement during the holidays, but it would be something we could do right afterwards in January," Jones said.
The committee could decide the city should not have any role in child care, or it could support a proposal similar to the so-called Best Starts initiative that failed to make the municipal ballot.
Assembly members Rob Edwardson, Michelle Bonnett Hale and Wade Bryson are also on the committee, along with interim school district Superintendent Bridget Weiss and Alaska Electric Light & Power Vice President Eric Eriksen.
The committee will meet again on Dec. 7.
---
Related video: The real cost of child care in Juneau