---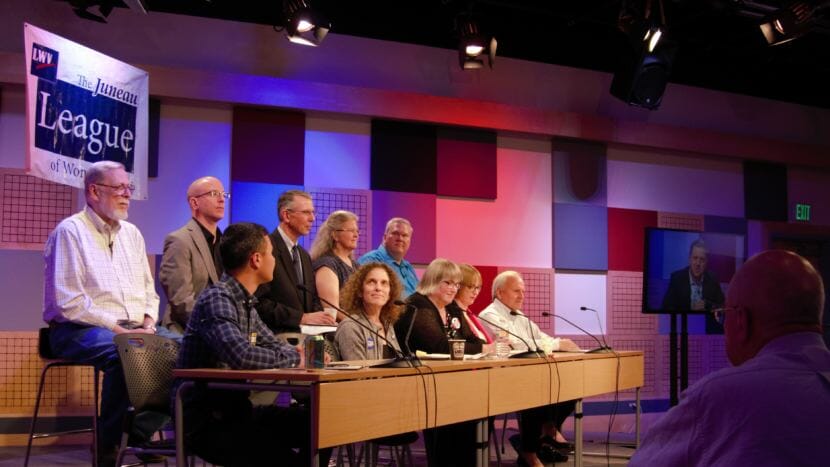 By Wednesday, Juneau will have a new mayor and three new Assembly members.
Polls open Tuesday at 7 a.m. and close at 8 p.m. for Juneau's municipal election.
Four candidates are running in the mayoral election — Norton Gregory, Cody Shoemaker, Saralyn Tabachnick and Beth Weldon.
One of them will replace outgoing Juneau mayor Ken Koelsch.
On the Juneau Assembly, four seats are in play.
Carole Triem and Tom Williams are competing for a one-year areawide seat.
Incumbent Loren Jones is running unopposed for District 1.
In District 2, five newcomers are vying for two open seats — one is a one-year term and the other is a three-year term. They are Wade Bryson, Don Haberger, Michelle Bonnet Hale, Emil Mackey and Garrett Schoenberger.
The top two candidates in that race will win Assembly seats. The candidate with the most votes gets the three-year seat.
Juneau residents can vote for any municipal candidate regardless of what district they live in.
Three candidates are also running for three open seats on the Board of Education.
There are no ballot measures on the local ballot.
To learn more about candidates or to check your polling location, visit KTOO.org/elections.
KTOO's live election night coverage begins there at 8 p.m. Tuesday. Coverage will also broadcast on Facebook Live and on 104.3 FM.