Three bronze house posts will be installed at the Walter Soboleff Building on Sunday. Each of the 8-foot posts were carved from cedar, then cast in bronze. They weigh close to 1,000 pounds each.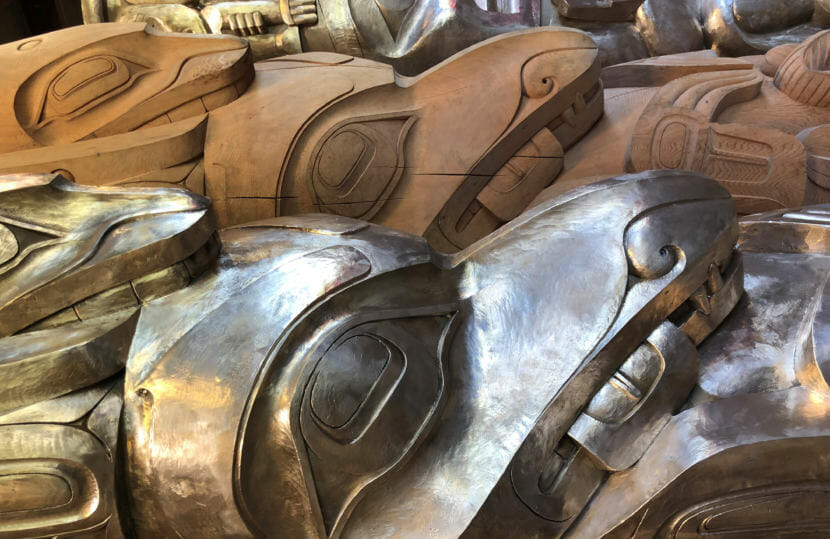 Traditionally, the posts would have been the main pillars that held up a clan house.
Sealaska Heritage Institute President Rosita Worl said, "It's exciting to see these posts carved in a traditional way in wood and then cast in a contemporary material. These pieces demonstrate that our cultures and our art are alive, thriving and evolving through our younger generations."
Each is from a tribe that Sealaska Heritage Institute represents. The Tlingit post was made by Stephen Jackson, the Haida post by TJ Young, and the Tsimshian post by David Robert Boxley.
On A Juneau Afternoon, Sealaska Heritage Chief of Operations Lee Kadinger said these posts are part of a bigger plan.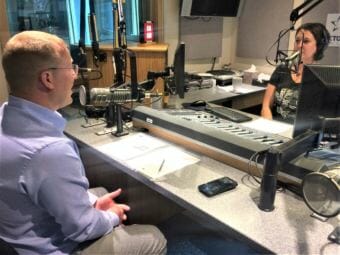 "We see that there is a need for more northwest coast art in our community. If you go to a community like Sante Fe, where you see all types of indigenous art work in the whole community. Here, you see it in some small areas and so we see this as a contribution to continue to educate the community on Tlingit, Haida, Tsimshian cultures," said Kadinger.
The posts will be erected on at 1:30 p.m. Sunday at the corner of Front and Seward streets in front of the Walter Soboleff Building. The raising is free and open to the public and will also be streamed on SHI's Facebook page.