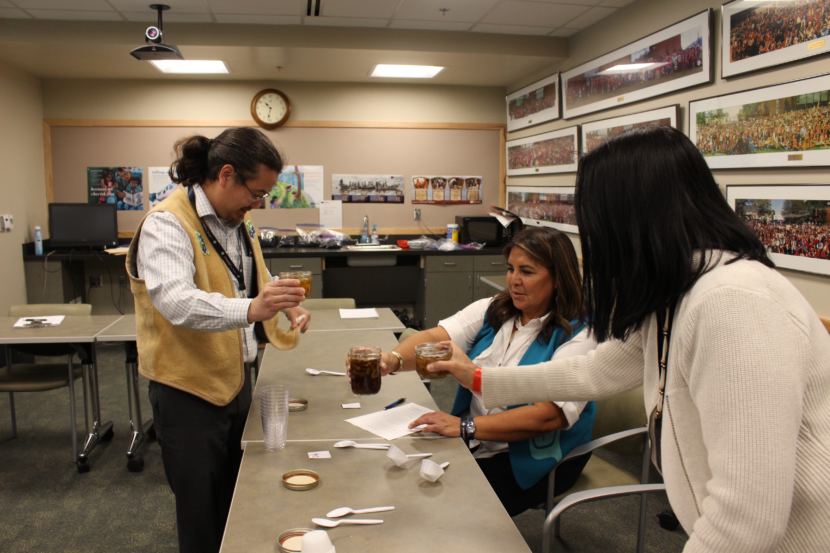 There was something different about the food contest at this year's biennial event in Juneau, Celebration. Along with the usual samples of seaweed, judges also tasted seal oil, which was rendered in communities throughout Southeast.
But the competition wasn't just about awarding the traditional food. The event organizer says it's also about a history of cultural resilience that still resonates today.
The judges call this tasting "the breakfast of champions," and they aren't kidding. They're snacking on nutritious jars of seal oil at 10 in the morning.
Jodi Mitchell dips her spoon into a jar the color of amber.
Floating on top of the oil is crackling or crispy seal fat. She says it melts in her mouth.
"You know, my mom used to love these the best," Mitchell said. "I remember her picking them out of the jar and eating them. She would put seal oil on everything."
Mitchell is keeping track of the tastings with points and notes, which she'll share with the other judges later. Some seal oil is heavy. Others are light.
It's created by simmering the fat over a low to medium heat, a delicate process that can impact the flavor.
For Mitchell, a winning entry tastes like being transported home.
"Just taking a bite of this reminds me of my grandparents," she said. "Sitting around the table and eating Native food with all of them. Foods is always best when you share it."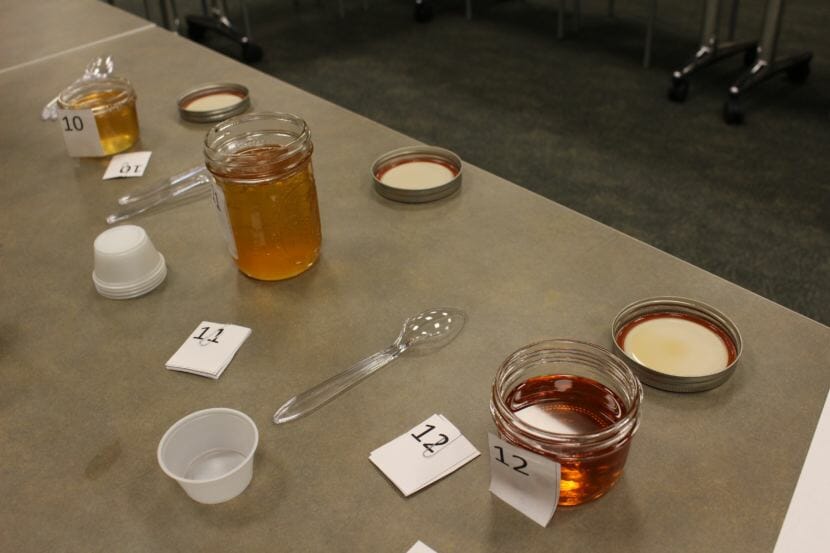 Sealaska Heritage Institute (SHI) President Rosita Worl says that's the reason seal oil was added to the competition this year — she'd like to see more people proudly enjoying their traditional foods.
Unfortunately, she says it hasn't always felt welcome, especially at a time when Native people were forced to assimilate.
"I will tell you, when we were growing up, people would make fun of us because of our food."
But Worl says seal oil is something to be celebrated.
She likes to eat it with dry fish or potatoes. But as a girl, when she was just six years old, she was taken to a federal boarding school in Haines, where seal oil was nowhere to be found.
She says all the kids were homesick for the flavor. So, they gravitated towards something the boarding school had plenty of that tasted similar.
"They would serve cod liver oil. It was like a vitamin, and we would love it," Worl said. "We would circle back in the line so we could have more of it."
Although boarding schools are a thing of the past, Worl thinks the policies that discourage Native people from harvesting traditional foods are not.
To hunt seal, a person has to have a certain percent of Native blood, under the Marine Mammal Protection Act, and its becoming harder for the younger generations to meet that threshold.
According to the Bureau of Indian Affairs, in the last decade, nearly 20,000 Alaska Native people had less than the federal requirement.
"I went to a meeting and I heard a grandfather say, 'I can't even take my grandson out to go hunting seal for me,'" Worl said.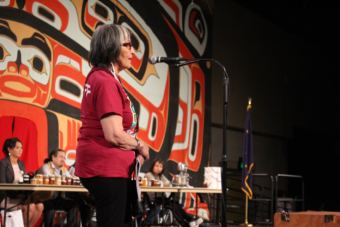 Worl says that means less seal and seal oil is making it into people's homes for elders and future generations to enjoy. She'd like to see that change.
In the meantime, she says including it in this year's food contest, serves as a reminder — the taste for seal oil isn't going away.
Back at the judges' table, after discussing the nuances of all the different jars, they decide on the winner.
One judge says it's the seal oil she'd want to crack open and share with family and friends.
Here is a list of all the winners:
Racean Fredrickson of Angoon took First Place for Best Seal Oil
Don Bolton of Metlakatla took First Place for Best Seal Oil with Crackling and First Place for Best Seaweed.
Second and Third Place awards for seal oil went to Roberta Revey of Kake and Bolton
Second and Third Place for Seal Oil with Crackling went to Fredrickson and Wanita Bunny James of Kake
Second and Third Place place for seaweed went to Linda Rae Shearer of Metlakatla and Johnny Jack, Jr., of Angoon.
Editor's note: 360 North is under contract with Sealaska Heritage Institute to produce television and online video coverage of Celebration.