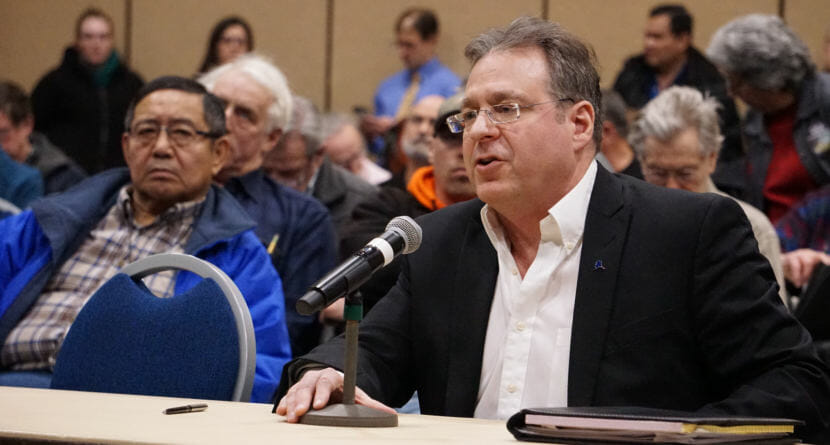 More than 100 people turned up to Centennial Hall to observe, listen and speak to state regulators reviewing the acquisition of Juneau's electric utility by a Canadian firm.
Thane resident Steve Behnke was one of about a dozen critics to speak. He asked the Regulatory Commission of Alaska to hold an evidentiary hearing because of the high stakes.
"My gut tells me it's not a good idea for our local electric utility to be under the control of a big distant multinational corporation," Behnke said. "I'm not convinced that people have thought through all the implications or the appropriate conditions for this merger."
The RCA can approve or deny the acquisition of Alaska Electric Light and Power's parent company, Avista, which operates in five states – including Alaska.
Approval is needed by each state for Hydro One of Ontario's expansion into the Pacific Northwest to move forward. In Alaska, the clock is ticking – a decision is due in late May.
In a lengthy filing, staffers at the Public Utility Commission of Oregon recently recommended against approving the takeover of Avista's assets there. Closer to home, more than a hundred public comments – most of them critical – have been received by the RCA.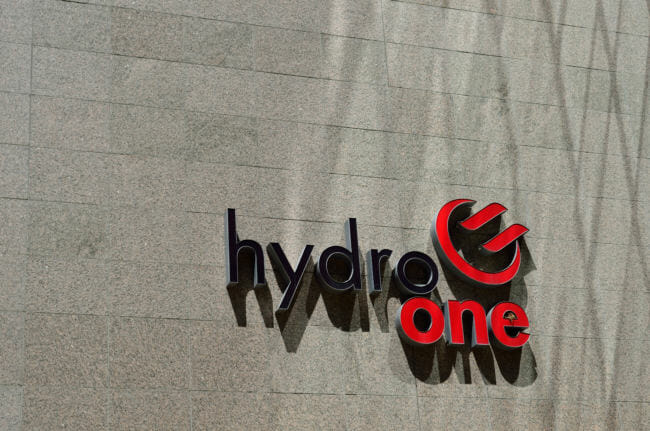 But there were a few supporters in Tuesday's crowd.
Neil MacKinnon served on AEL&P's board of directors for 30 years. He read a letter by AEL&P's former owner Bill Corbus that said the merger would help strengthen the company by adding financial power and technical expertise. MacKinnon said the ownership of the utility isn't important as long as it's managed properly.
"Who owns it? Who cares? Who knows? As long as two things happen for the Juneau people: when you hit the switch, the lights come on. And when you get your bill, you don't panic," MacKinnon said. "That's what's really important."
One of the biggest points of contention is the fate of Snettisham Hydroelectric Project. Built by the federal government and completed in the 1970s, it's owned by the state and leased to AEL&P. And it produces most of Juneau's electricity. Under a complex arrangement signed in the 1990s, AEL&P has an option to buy Snettisham at any time.
That's led to concern in the community and among elected officials that a critical piece of infrastructure could end up in the hands of private interests.
In an interview, Hydro One executive Ferio Pugliese said his company has no plans to leverage Snettisham for financial gain.
"Monetization of an asset like that is not of interest to us," Pugliese told KTOO on Tuesday. "That asset is obviously strategic in nature here, it's strategic to the community – it serves a strong purpose. There's no value for us to do that. We have a strong balance sheet already."
Even before the RCA begins deliberations it still has to set other ground rules. It's already said the Snettisham question is off the table.
But what's not decided is whether the City and Borough of Juneau will be allowed to intervene as a party to the process. Hydro One had offered some assurances over Snettisham if the city would withdraw its petition and support its buyout.
That didn't happen and it's up to the RCA to decide now whether the city will be granted a seat at the table.
In the meantime, the Juneau Assembly has allocated $75,000 for legal costs to make its case.