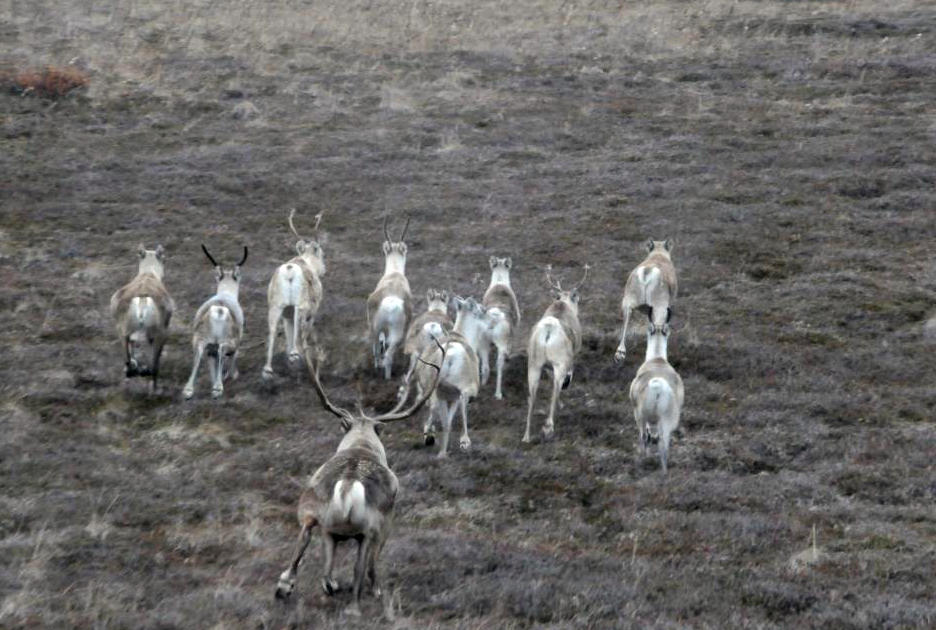 The managers of the federal subsistence caribou hunt on the Nushagak Peninsula have reduced its maximum harvest from 300 to 218.
The original harvest limit was set at a planning committee meeting in August before the hunt opened.
Togiak National Wildlife Refuge announced that refuge managers and wildlife biologists have determined that the herd cannot sustain a harvest of greater than 218 caribou.
Refuge biologist Andy Aderman said that the refuge made the determination by analyzing the summer caribou survey data and estimating the herd size.
"(The Nushagak Peninsula Caribou Management Plan) said we could harvest anything above 750 caribou and our estimate was 968," Aderman said. "That would suggest 218 would be the appropriate amount to harvest from that herd. We just kind of re-looked at that 300 number and said, 'That might be just a bit much.'"
The goal of the Nushagak Peninsula Caribou Management Plan is to keep the herd size large enough for hunting and small enough to avoid overgrazing the peninsula or a boom-bust population cycle.
Currently, only 23 Nushagak Peninsula caribou have been reported harvested.
If the limit of 218 caribou were taken, then it would be the second largest harvest of the herd.
Last year's harvest of 378 caribou set the record. The next largest harvest was in 2001, when hunters took 127 caribou.
The federal hunt remains open to qualified subsistence users until March 31 or until the harvest limit is taken.
The bag limit per hunter is three caribou.