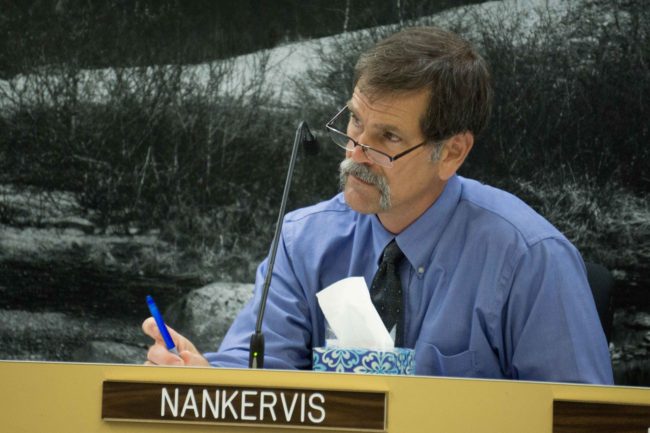 Juneau Deputy Mayor Jerry Nankervis announced Tuesday that he wants to represent the Mendenhall Valley in the Alaska House of Representatives.
Nankervis filed a letter of intent to run in the August 2018 Republican primary for District 34, one of two House districts in Juneau.
Nankervis listed jobs and cost of living among his top reasons for running.
If he secures the Republican nomination, he expects to challenge Democratic Rep. Justin Parish in the Nov. 6 election next year.
Nankervis said he differs with the incumbent on resource development and economic issues.
"I disagree with the positions he's taking," Nankervis said. "We have different approaches to the problem. I think I would do a better job statewide garnering support for our district and working cooperatively with folks in the rest of the state."
First elected to the Juneau Assembly in 2012, Nankervis has served as deputy mayor for more than a year.
He has lived in Juneau for 30 years and was a captain with the Juneau Police Department up until his retirement in 2011. He now works as a commercial fisherman and referees hockey games in his spare time.
"Hopefully folks have watched what I've done on the Assembly and appreciate the experience that I bring to it," he said.
Parish narrowly unseated former Republican Rep. Cathy Muñoz in 2016.
"I welcome a deeper conversation about the issues that matter to us," Parish said. "Something to look forward to."
Nankervis said he has been considering his run since last year's election, and doesn't expect to start campaigning until the summer.