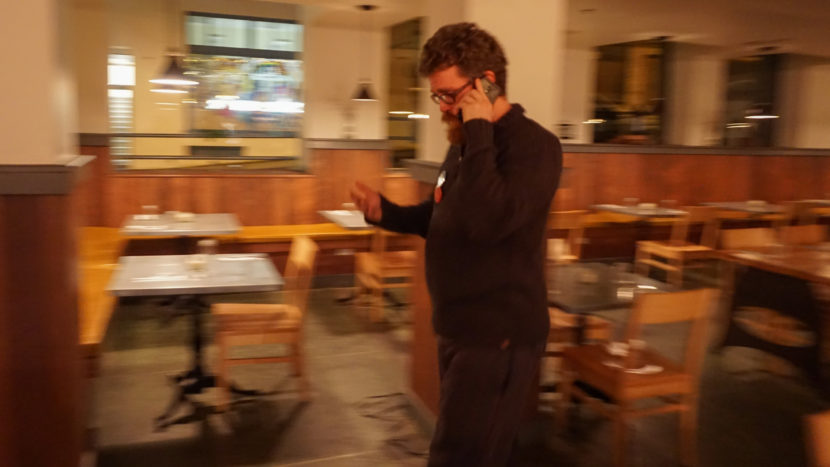 Based on unofficial election results, Democrat Justin Parish has narrowly won an upset victory in the House District 34 election against incumbent Republican Cathy Muñoz.
The Alaska Division of Elections reports a margin of about 2.4 percent between the candidates – just 184 votes.
"It's an awesome responsibility which the people of Juneau and the people of my district have given to me," he said from a downtown bar on election night. "And I hope to honor it. It felt pretty good, if I'm really candid, and I'm very hopeful that we'll be able to come to a solution which will work better for the people of Alaska and the people of Juneau."
The representative-elect campaigned on a platform of change and seeking pragmatic solutions to the state's biggest problem: a multi-billion-dollar budget deficit. However, Muñoz is a moderate Republican who held a seat on the powerful House Finance Committee and did vote in support of fiscal plan to address the deficit.
Parish, a para-educator, said he was headed to Anchorage on Wednesday to participate in organizational meetings with other legislators. How those meetings go will determine who controls the House when the Alaska Legislature convenes in January.
"I'm very hopeful that we'll be able to form a pragmatic, bipartisan coalition," Parish said.
Both candidates were gracious in their comments about their opponent. Parish acknowledged Muñoz had done a lot for the community and that he appreciated it.
Muñoz had served four terms in the legislature representing Juneau's Mendenhall Valley.
"I do wish him the very best and always will stand ready to assist in any kind of transition and help with, you know, getting issues, getting familiarized with the issues that we're working on the constituent work and so on," she said as her campaign party wound down.
Muñoz said it's been an honor to serve and she's grateful for the opportunity. She wasn't sure what was next, but said she'll be busy with her business, her 10-year-old son and as a soon-to-be grandmother.