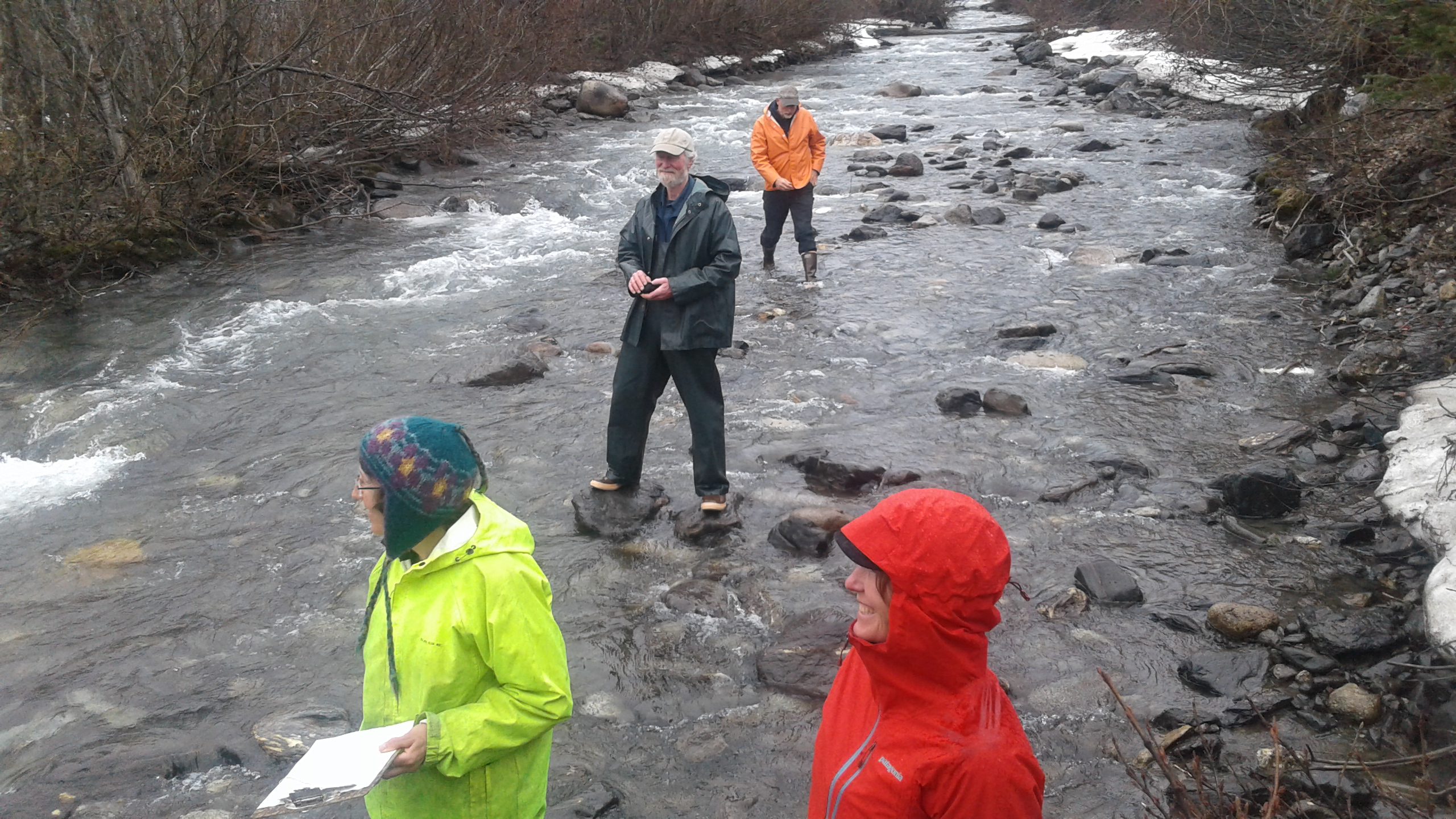 The Chilkat River and its nearby waters are a major source of food for subsistence fishermen in Haines and Klukwan.
That's one reason decreased salmon runs are alarming in the Chilkat and other rivers in Southeast.
Tribal leaders around the region are trying to get a handle on one factor that may contribute to declining returns.
The Chilkat River runs past the village of Klukwan, about 20 miles up the Haines Highway.
"Finding our salmon, fishing for salmon, hunting. It's a way of life and that may disappear if the salmon disappear," said Kimberly Strong, the Chilkat Indian Village Tribal Council president.
The village hosted a stream temperature monitoring training, in partnership with the Southeast Alaska Watershed Coalition and Cook Inletkeeper.
The training was part of a larger project funded by the Environmental Protection Agency.
For the Chilkat Indian Village, understanding what's going on with salmon is a major reason to do this work.
The village has seen dwindling returns of several types of salmon, Strong said. That includes alarmingly low Chinook runs in recent years.
"If something happens to the salmon, and they don't return, the ecosystem is thrown," Strong said. "The wolves won't be there. The moose may not be there. The goats, all of them are going to have an impact if our salmon are jeopardized by warming of the water, by contamination of the water, by the environmental impacts that we make as humans."
About 20 people, including tribal representatives from Hoonah, Sitka, Skagway and Wrangell came to Klukwan to learn and share information about monitoring local waters.
Jessica Kayser Forster, an environmental consultant based in Haines, helped facilitate the training, which also included conversations about climate change and how to adapt to related environmental changes.
"Tribes around the country, really around the world, are taking the lead in monitoring and planning for adaptation because of these impacts of climate change," Forster said.
So, why monitor temperature?
"The most concern is, is you see throughout the Pacific Northwest, is that streams are warming, they're getting hotter," Forster said. "When temps get hotter we see a lot of disease. It effects reproduction. It gets too hot then it becomes lethal."
Sue Mauger, who led much of the training, is the science director at Cook Inletkeeper, a nonprofit organization based in Homer.
She's helped set up temperature monitoring programs in other parts of the state.
Mauger explained how to choose sites to deploy data loggers, and how to collect the information they record using a computer program.
"The more information we have and the more places we have information, the more we're going to understand what it might mean for different salmon populations," Mauger said.
There are already monitoring networks in Cook Inlet, Bristol Bay and Kodiak.
The Southeast Alaska Watershed Coalition wants to get something similar set up in this region.
Mauger says it's challenging to collect data in Alaska, given the amount of time, money and resources that go into traveling to different areas.
These networks help with that and the tools they use make the science more available.
"It's really accessible equipment," Mauger said. "It's easy to use and it collects really good accurate information."
One challenge is money.
Mauger said you need three to five years of data to really understand what's going on in a particular body of water, which means having a consistent funding source.
In Klukwan, Forster said they have the equipment, but they're still trying to secure funding to set up the monitoring program.
For Strong, understanding what's happening in the river is about a way of life.
"I think a lot of people came and want to live in this area because of the abundance of food," Strong said. "That you can live off the land. And it's really scary that we can get to the point in the near future that another generations or two generations from now won't have the opportunity to live the lifestyle that we enjoy."
Strong said they may not be able to control everything that happens in the environment, or management decisions made by state and federal agencies.
She hopes having more information can help better inform that decision-making.