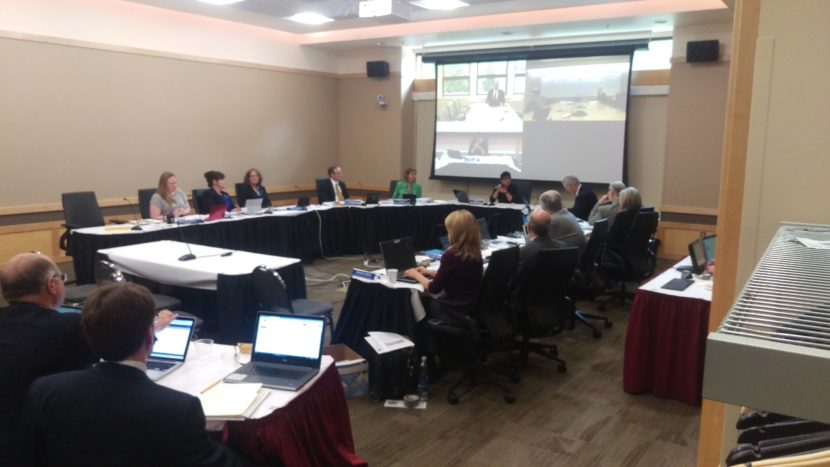 Gov. Bill Walker vetoed a bill today that would have set aside University of Alaska board seats for residents from different geographic areas.
The governor will continue to be able to appoint the 11 Board of Regents members without geographic limits on where they live.
Supporters of House Bill 107 said the bill would increase the representation of Matanuska-Susitna and Kenai boroughs, as well as residents who live off of the road system.
Walker said in a letter to House Speaker Mike Chenault that there's no evidence that some areas are unheard, and that it's important for board members to respect each area.
He also opposed a provision that required residents to live in an area for two years before joining the board, saying it isn't consistent with Alaska's embrace of personal freedom.
Bill sponsor Wasilla Republican Lynn Gattis said she doesn't agree with Walker's reasoning.
"Boy, that's a lot of BS, and you could go ahead and put that on the radio," Gattis said. "Because I think the bottom line is, the fact that we do have very different regions. That's why we elect representatives from those different regions. They bring a different flavor to the table."
It's Walker's fifth veto as governor, other than budget line-item vetoes.