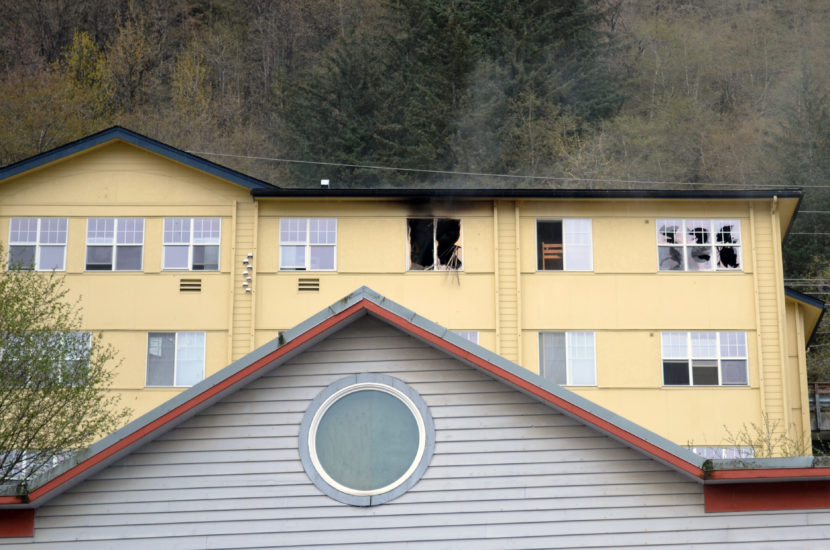 Read the most recent version of this story here.
Capital City Fire/Rescue responded to a fire at the Channel View Apartments on Gastineau Avenue Sunday afternoon. Assistant Fire Chief Ed Quinto said only one unit was burned.
Quinto said he didn't know if there was any damage to the building's roof, but the unit's front-facing windows were broken. He said the people who were in the unit at the time of the fire were transported to Bartlett Regional Hospital for possible smoke inhalation.
Quinto said the cause of the fire is still unknown.