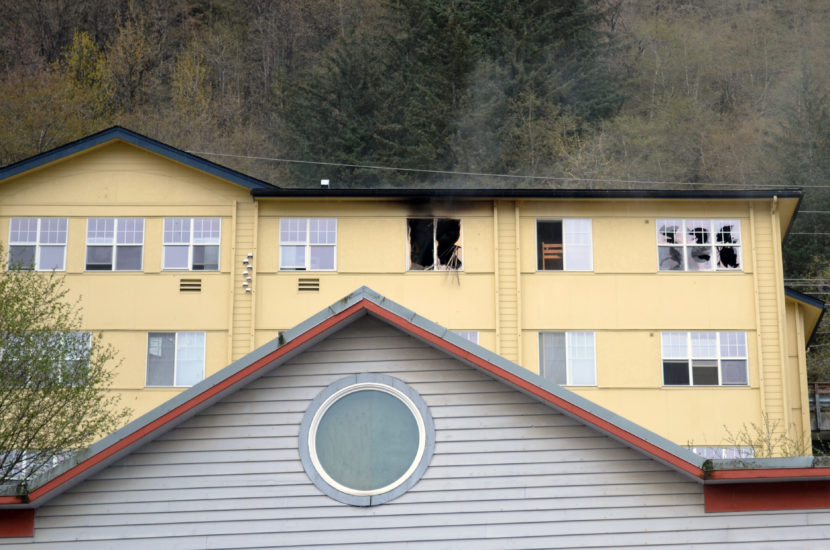 Capital City Fire/Rescue responded to a fire at the Channel View Apartments on Gastineau Avenue Sunday afternoon. Assistant Fire Chief Ed Quinto said only one unit was burned. Quinto said he didn't know if there was any damage to the building's roof, but the unit's front-facing windows were broken.
A woman and two children who are presumed to have been in the unit when the fire happened went to the emergency room at Bartlett Regional Hospital because of smoke inhalation. As of 8:30 p.m., the woman was in stable condition and the two children were being evaluated.
The cause of the fire is still unknown.
While residents suffered few physical injuries, most of the low-income apartments have severe water damage.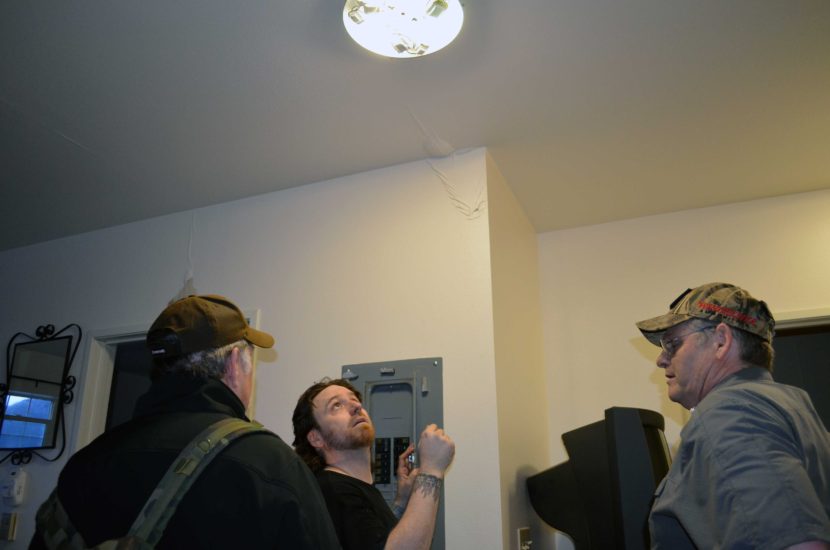 Will Noel does maintenance for the apartments. He said 17 of the building's 22 units have water damage from the sprinkler system that went off during the fire.
Noel said he saw the woman who lives in the burned apartment as she was leaving for the hospital and that she said her outlet had caught on fire. The fire marshal hasn't identified a cause yet.
Dennis Wharton lives on the fourth floor immediately beneath the apartment that caught fire. He and his friend Teresa Michaelson returned from the grocery store to find his apartment soaked. Wharton isn't sure if his electronics are damaged and he won't find out until he can get back into his apartment.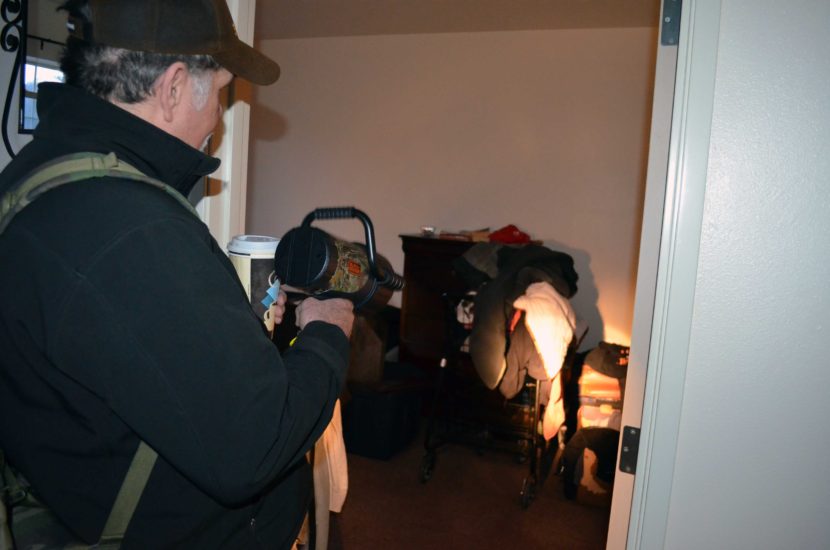 His carpet, clothes and furniture are all soggy. Water has soaked through the floors, the walls and the light fixtures.
"I'm lucky. I really feel lucky," Wharton said. "There's some stuff — pictures that I left out that could have (been ruined)."
Workers were on-site Sunday evening vacuuming and poking holes in water pockets forming behind the paint on the walls. David Phillips owns J&J Cleaning, the contractor hired to dry the building out. Despite the extensive damage, Phillips said Channel View can be made dry again.
"It just takes time and air," Phillips said. "There's no way to give an estimate right now. The Glory Hole took months. This is not one of those that's going to be dried out in a week's time."
The Channel View Apartments are going to take quite a bit of work, Phillips said.
The apartment building clings to the hillside above downtown Juneau. The fifth floor, where the fire happened, is also the main floor. Some residents gathered in the lobby, waiting outside the office of the building manager who was working with each tenant to find them somewhere to stay for the night. The Red Cross was also at the scene.