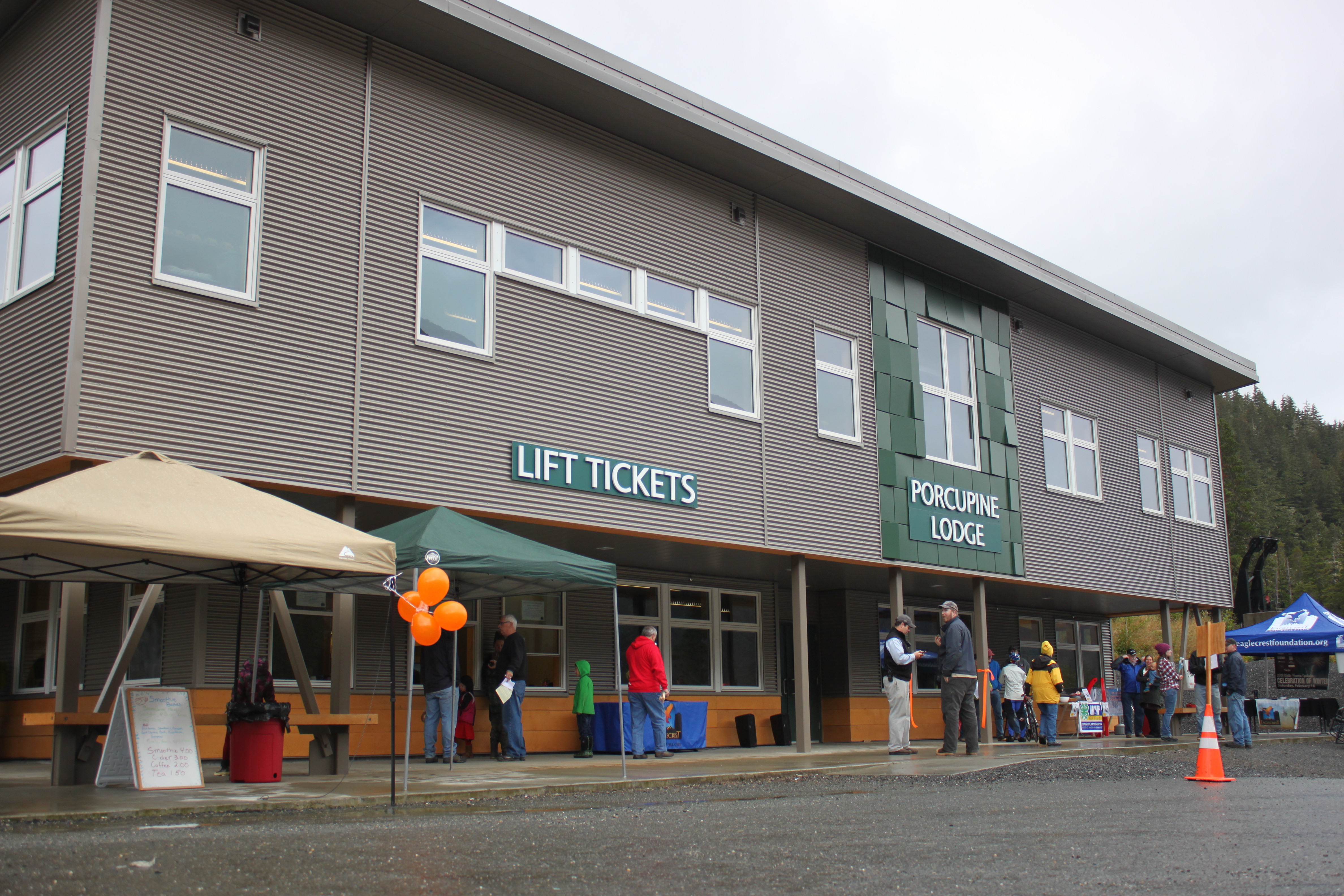 Eaglecrest Ski Area held the grand opening of the Porcupine Lodge on Saturday during its 7th Annual Discover Eaglecrest Day.
Construction on the $2.7 million lodge started in the summer of 2014. City sales tax paid for it.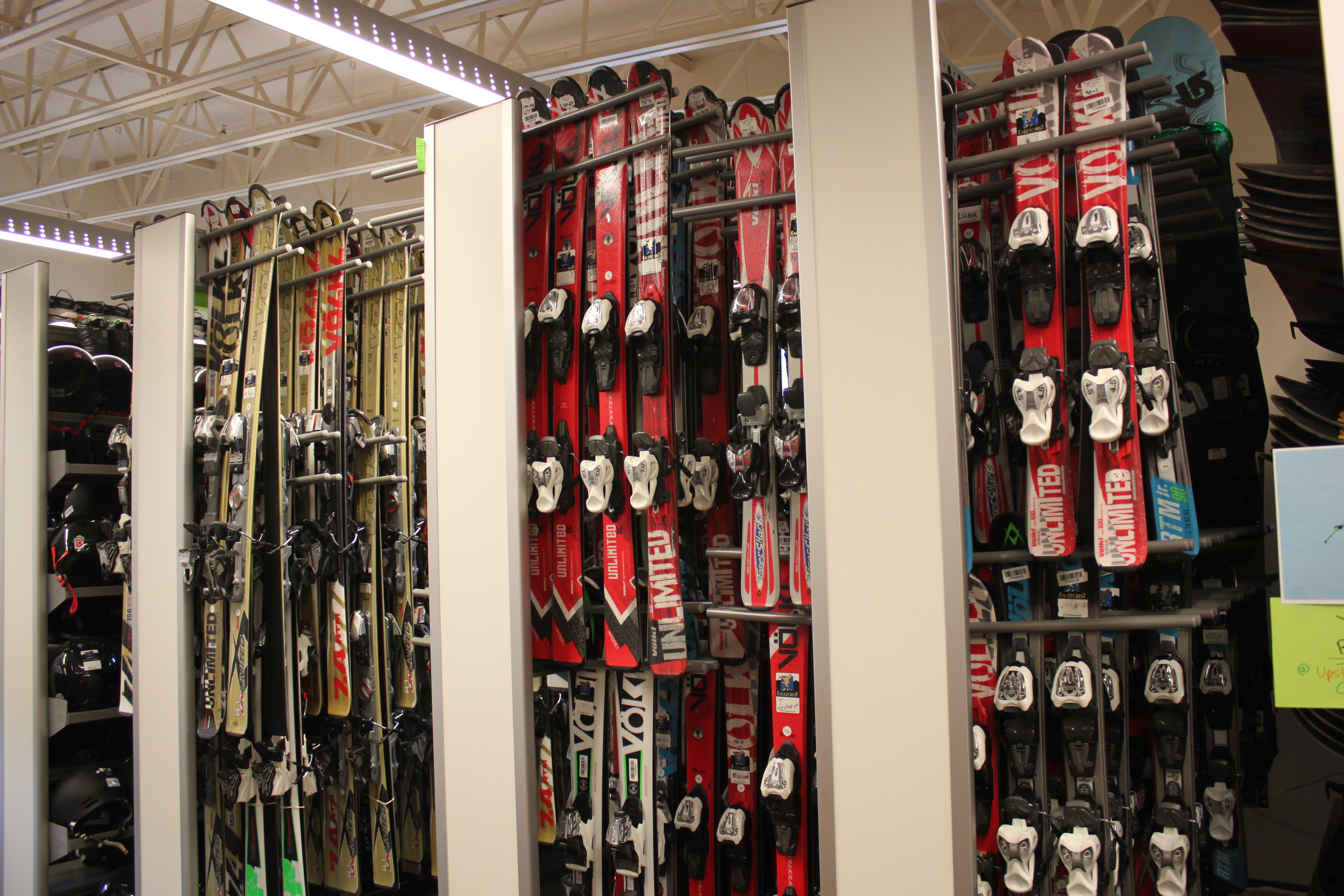 "This building basically houses our lift ticketing, our snow sports school, our rental, the repair departments, as well as the children's area, the adaptive area and some offices," said Matt Lillard, general manager of Eaglecrest. "In the summer it is also the home to the Alaska Zipline Adventures."
Inside, the new building is bright and spacious with cedar lined walls. There are more ticketing windows. Upstairs, rental equipment is stored in a new rack system. Skiers and snowboarders can exit from the second floor, which leads directly to the Porcupine chairlift. Large windows overlook the area.
"This is just the general milling area for people that want to watch their kid learn to ski and ski. Before we didn't have a very good viewing area, but we'll have benches set up in here and just a great view of the whole Porcupine chair," Lillard said.
In the old lodge, Eaglecrest has added 80 more lockers and expanded the space for the Juneau Ski Club.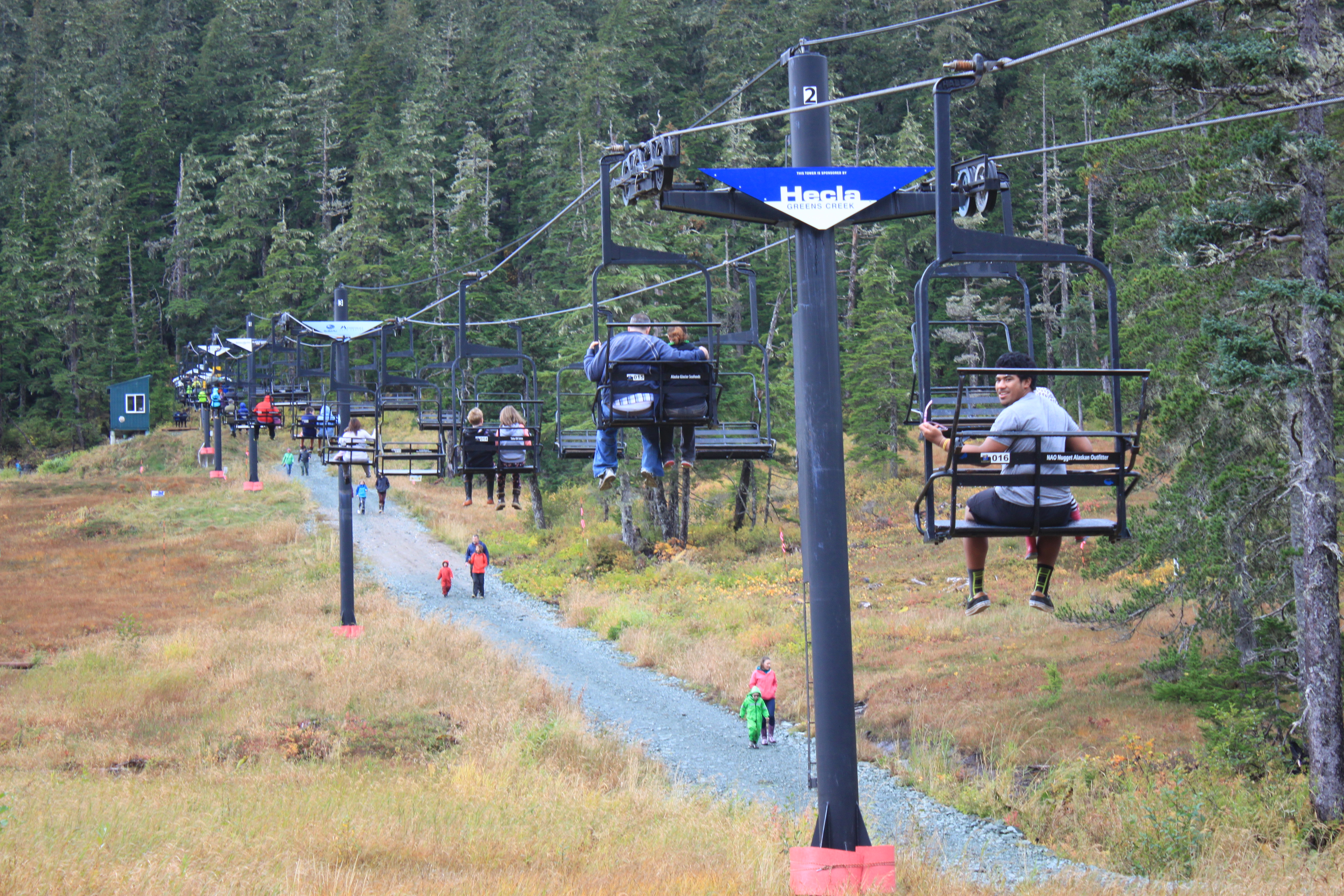 Lillard is excited for the winter season, despite the El Niño forecast predicting a warmer winter.
"We think there are a lot of different things going on in the climate and the atmosphere, and every year is different. That line could set up just south of us and we could be in the cold and it could be amazing, and it could go the other way," Lillard said. "We're always optimistic in the ski industry and we're looking forward to a good winter."
Last year, Eaglecrest had its worst winter in almost four decades. Lillard says the ski area will be prepared if it gets similar conditions. It recently added a fourth snowmaker.
"Previously, we'd open the Porcupine area with manmade snow, then try to fill in some areas near the base of Ptarmigan," Lillard said. "This year, we're going to blow snow on Sourdough Trail, so if something like last year were to happen again, we want to try to open up the Sourdough Trail and the Hooter chairlift on manmade snow, which will be the first time in a really, really long time – if ever – they've tried to do that."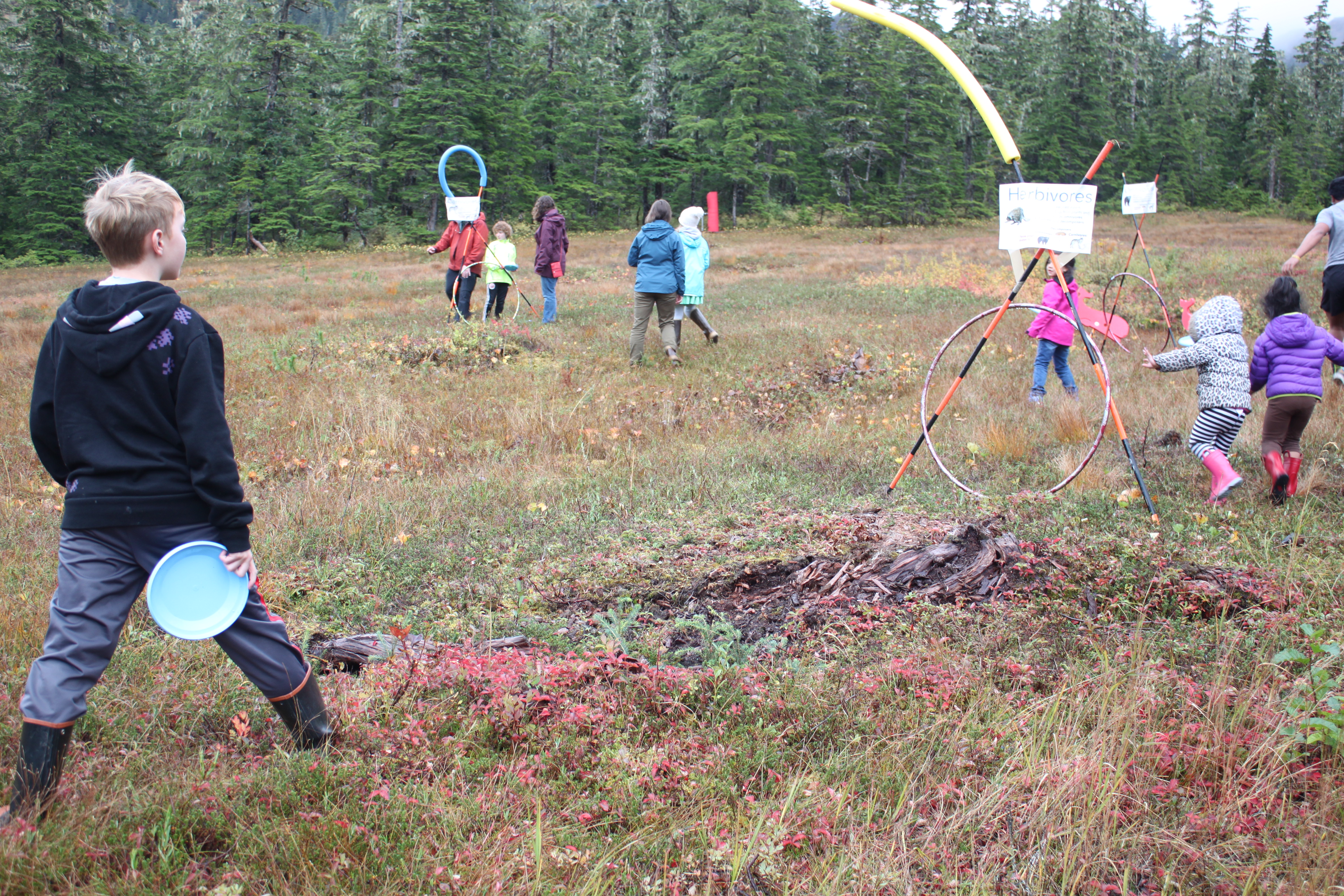 Eaglecrest has started selling season passes. Through Oct. 11, an unlimited adult pass costs $399, the lowest it's been since 2009.
While Juneau waits for snow at Eaglecrest, people can check out the new mountain bike trail. A third of it is complete and open. Eaglecrest and the Juneau Mountain Bike Alliance hope to have the intermediate level flow trail finished by next June.