Upcoming Debates
School Board Candidate Debate
5:30 p.m. Monday, Sept. 28
@360, KTOO
Juneau Assembly Candidate Debate
5:30 p.m. Tuesday, Sept. 29
Egan Lecture Hall, University of Alaska Southeast
The five candidates for Juneau School Board fielded questions Thursday about their priorities, testing, teacher pay and the budget situation at a forum held by the Juneau Chamber of Commerce.
Most of the candidates expressed concern about college and career readiness, and all of them acknowledged the challenge of attracting teachers and compensating them enough given the high cost of living. Responsiveness to the community and transparency also seemed to be a priority for several candidates.
Jeff Redmond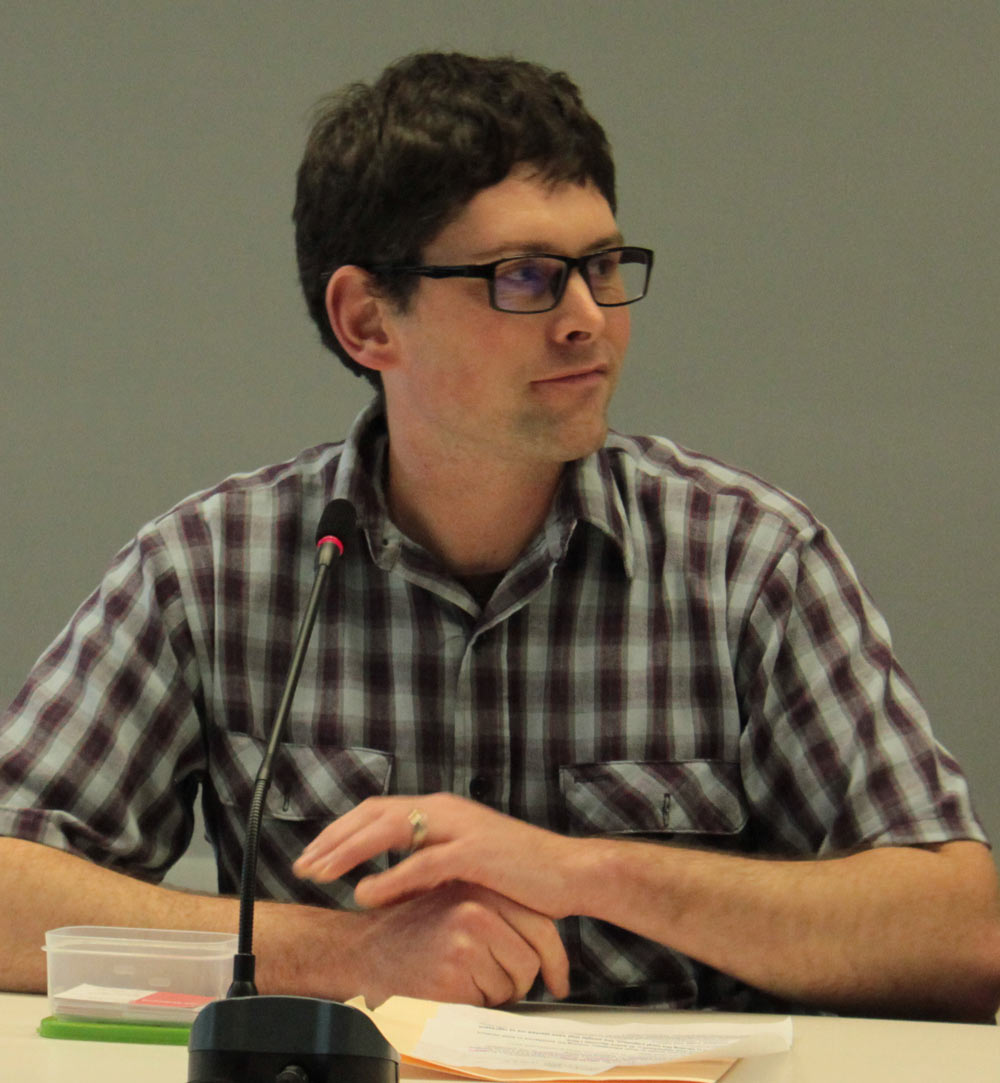 Jeff Redmond is a long-time Alaska resident who moved to Juneau two years ago. He studies education and English at the University of Alaska Southeast and has a 3-year-old daughter.
He spoke about the importance of connecting the education system to the community and the need for transparency. For student assessments and evaluating teacher performance, he emphasized a balance between quantitative metrics and flexibility.
"I think teachers need enough space to be creative, and that constant analysis and assessment may detract from the magic of teaching," he said.
He suggested curtailing charter school expansion as a possible cost-saving measure, but said he would consult with experts on further budget issues.
Andi Story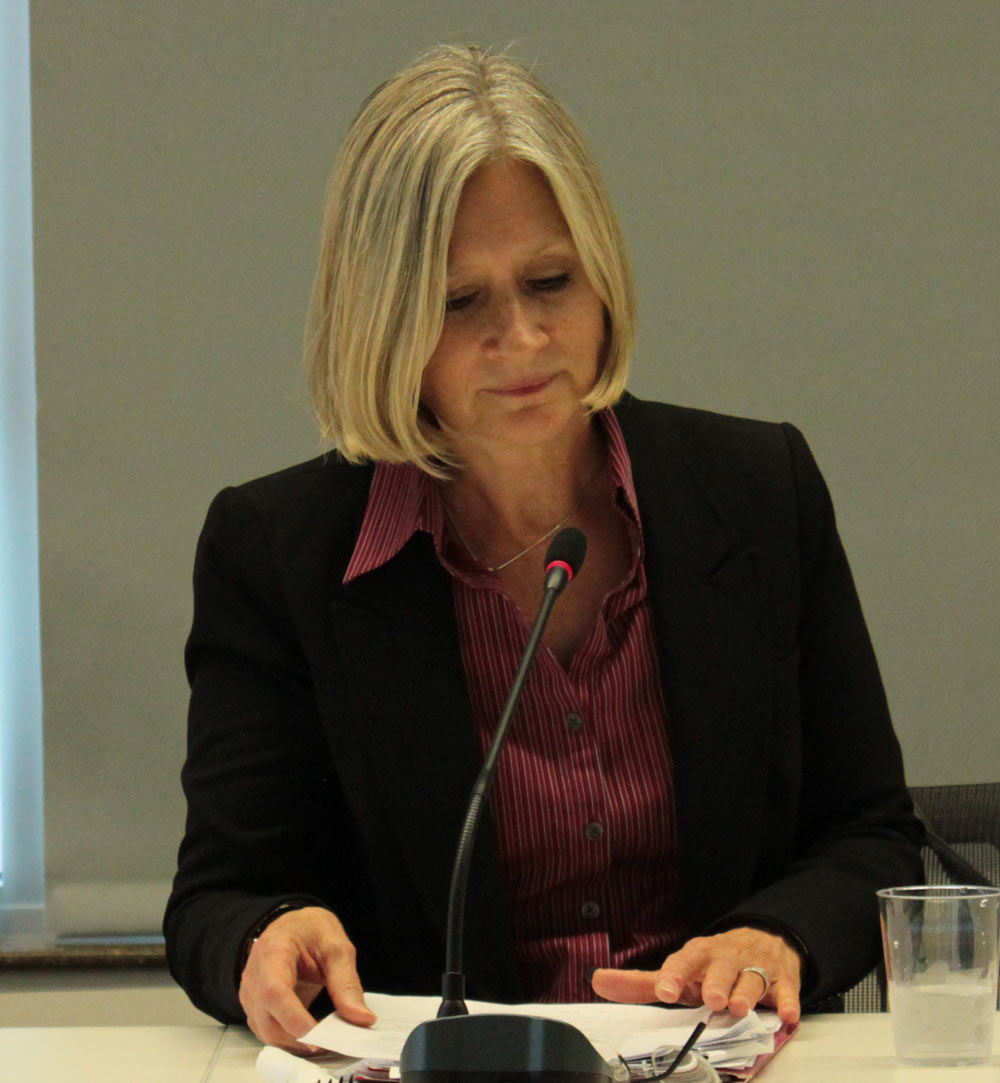 Andi Story has lived in Juneau for 28 years and is in her 12th year on the Juneau School Board. She has three children who went through the school system.
She emphasized increasing the quality of instruction through continuing support of teachers with professional development.
"The number one in-school factor that increases student learning is the teachers' skill set and their relationships with their students," she said.
When asked about the fiscal situation, she emphasized ensuring adequate funding for the district, adding that administration costs had already been cut "down to bare bones." She also suggested smaller class sizes for younger students and working with the community partnerships like reading tutors.
Josh Keaton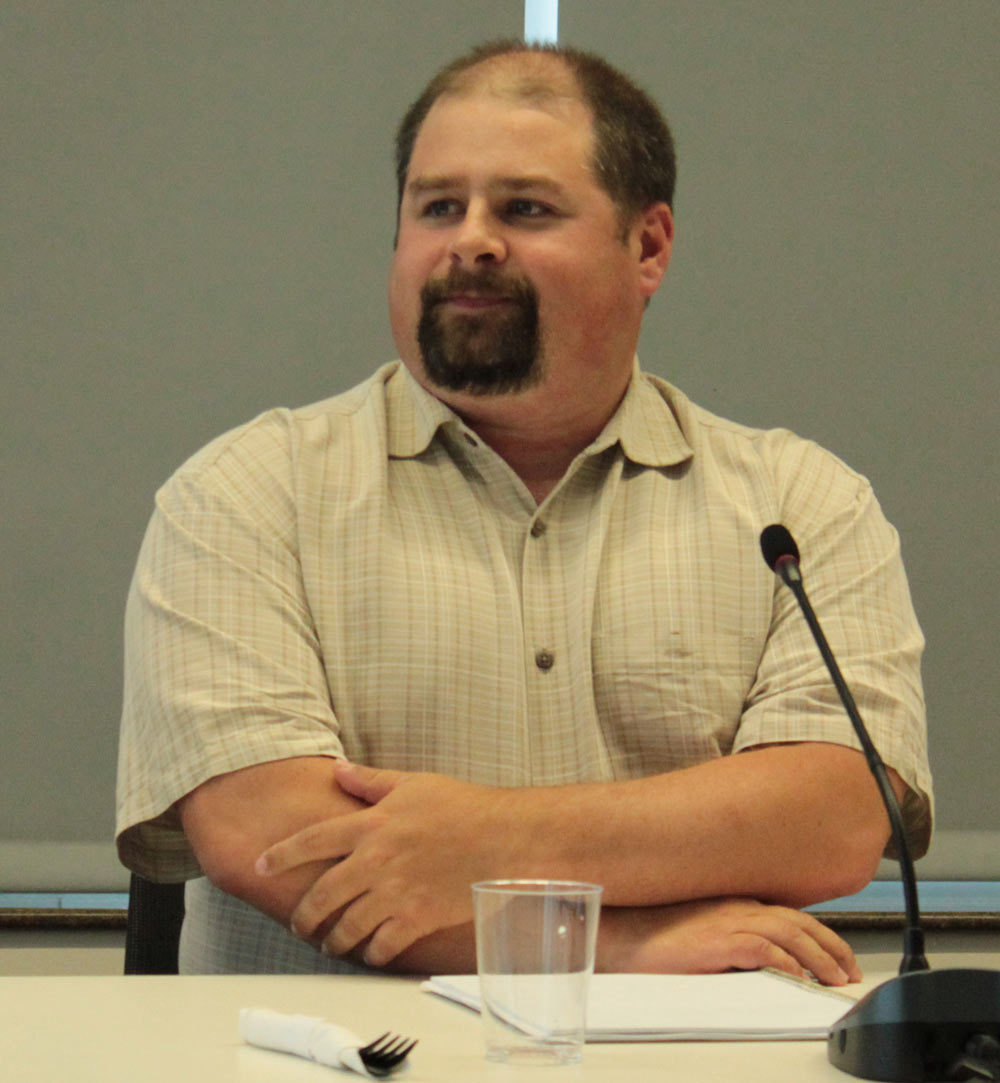 Josh Keaton has lived in Juneau for 15 years, where his two children attend Mendenhall River Community School.
He spoke about the importance of community responsiveness and transparency for the school board. He also favors qualitative over quantitative analysis of teacher performance.
Rather than just looking at a number, he suggested asking questions like, are "the students leaving the class excited about learning?"
He also suggested smaller kindergarten through second grade class sizes, programs for gifted students, college and career readiness as a priority, and encouraging learning at home. While he said he does not currently have a deep enough understanding of the budget to suggest specific cuts, he does advocate increasing funding for schools.
Jason Hart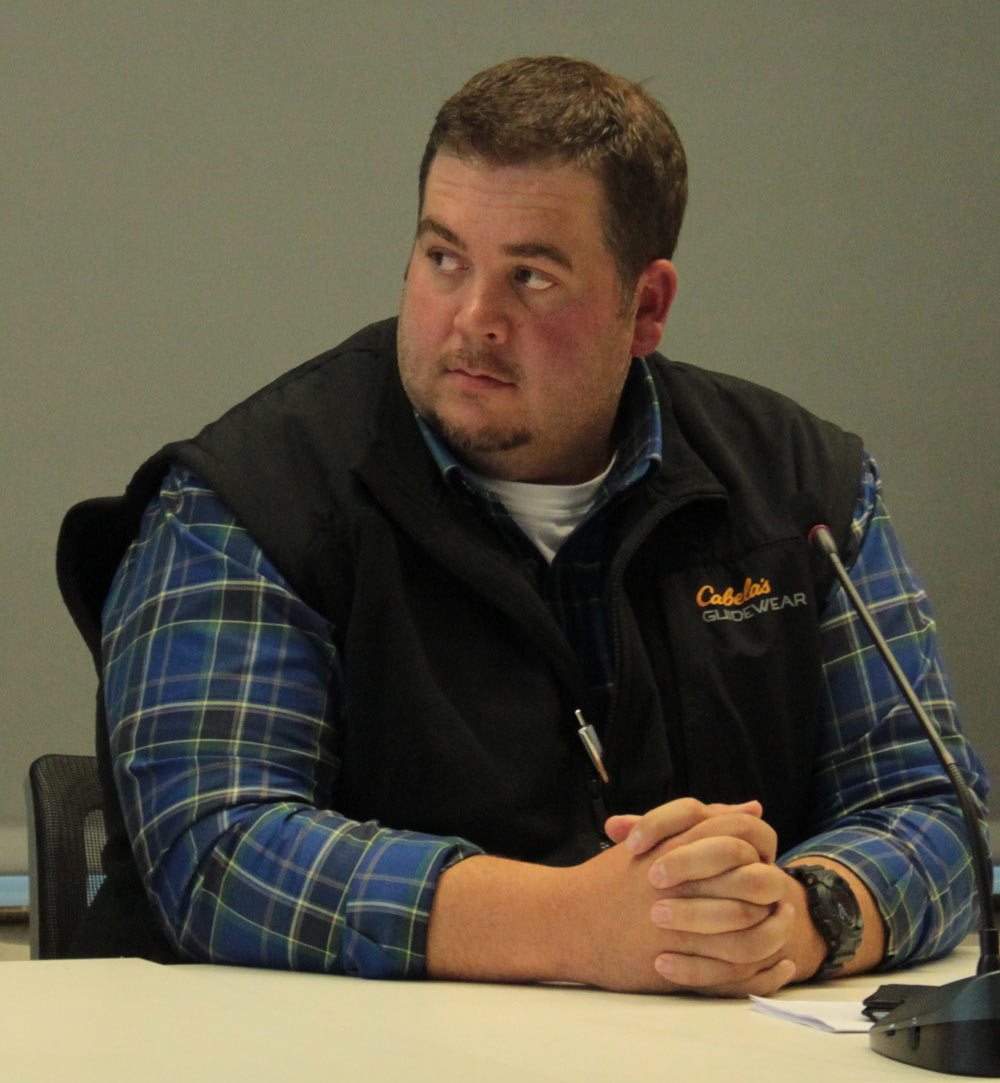 Jason Hart has lived in Juneau for 17 years and has one child in fourth grade at Mendenhall River Community School.
One of his priorities is making the school board more available and responsive to the community.
"I'd like to bridge the gap between the community and the board," he said.
He also mentioned the importance of pre-K and wants to restore funding for sports programs. He expressed skepticism about the reliance on test scores as the sole measure of student learning and feels they do not adequately account for individual learning styles.  While he did not offer any specific suggestions for the budget, he mentioned the importance of carefully allocating the money available.
Emil Mackey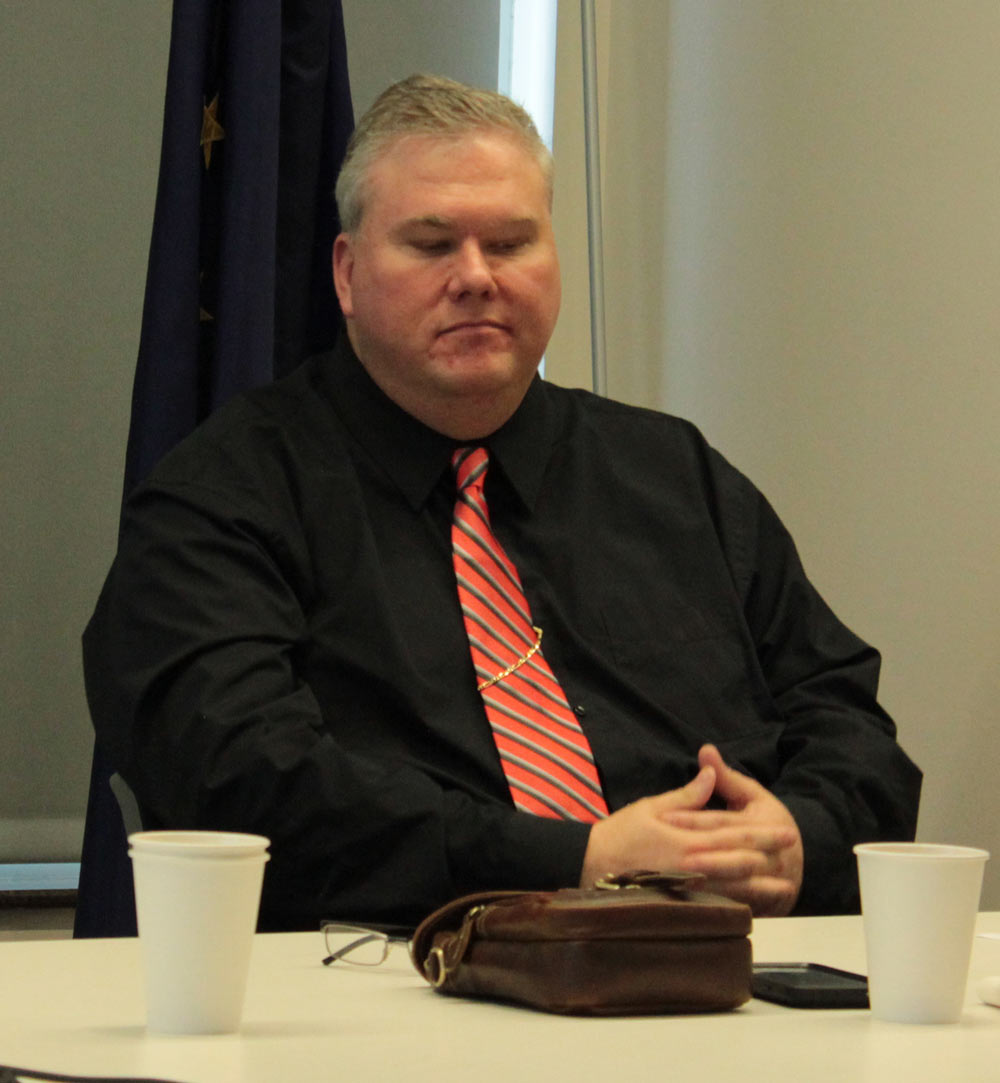 Emil Mackey has a masters in education from the University of Alaska Fairbanks and a  doctorate in public policy. He has worked as a student affairs professional for the University of Alaska and the University of Arkansas. While he does not have children, he says if he does, he would enroll them in Juneau public schools.
When it comes to the budget, Mackey advocated increasing efficiency.
"We do not control our revenue sources, but we do control our expenditures," he said.
His suggestions included possibly combining junior and senior high schools. He said that high school facilities are underutilized compared to overcrowded lower grades.
He favors exploring voluntary specific college and career tracks for students, community partnerships with the University of Alaska and local unions, and incentivizing retirement for more senior teachers, who earn more than newer teachers.
Election day is Oct. 6.