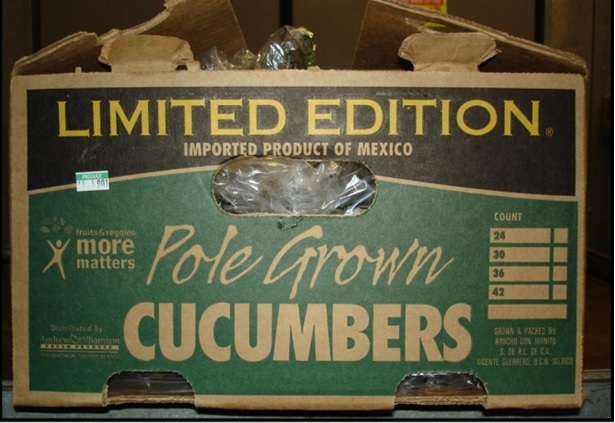 There have been 10 confirmed cases of salmonella infection from Limited Edition brand pole cucumbers, the Alaska Department of Health and Social Services reported Friday.
Fresh Produce, a company based in San Diego initiated a voluntary recall. The cucumbers, packed by Rancho Don Juanito in Mexico, may still be for sale throughout the state.
Symptoms from salmonella poisoning can include diarrhea, fever and abdominal cramps. Health care providers should call the Alaska Section of Epidemiology at 907-269-8000 or 800-478-0084 after hours to report suspected cases.