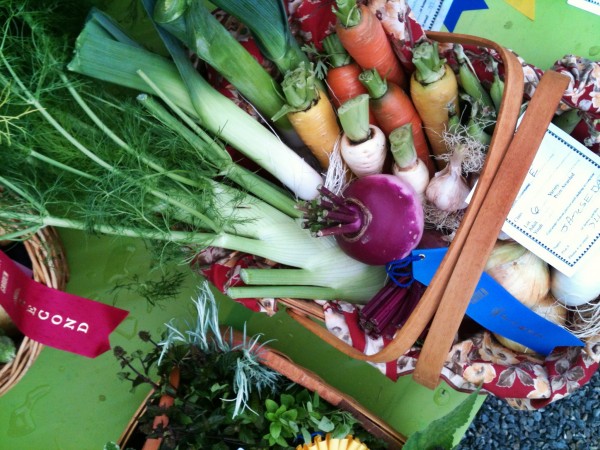 Master Gardener Ed Buyarski suggests preparing to harvest those potatoes that were planted early in the season. For those plants which are already turning yellow and dying back, Buyarski recommends cutting off the plant tops and covering with a tarp. Wait at least a week before a general harvest so that potato skins can toughen up.
Buyarski also encourages anyone who harvested anything from their garden to submit entries at this Saturday's Harvest Fair at the Juneau Community Garden on Montana Creek Road. Gardeners can submit vegetables, fruit, flowers, herbs, jams, jellies and pickles. There'll be awards for categories such as the largest and strangest items.
2015 Harvest Fair Schedule
Saturday, Aug. 22
5669 Montana Creek Road

9 a.m. – 10:15 a.m.
11 a.m. – 1:30 p.m.
11 a.m. – 12:30 p.m.
11 a.m. – 1:00 p.m.
12 p.m. – 1:30 p.m.
1 p.m.
1:30 p.m.

Exhibitors enter – All Juneau gardeners welcome
Sign up for 2016 plots
Farmer's market and garden tours
Food sales and kid's activities
Exhibits open
Award ceremony
Fair closes