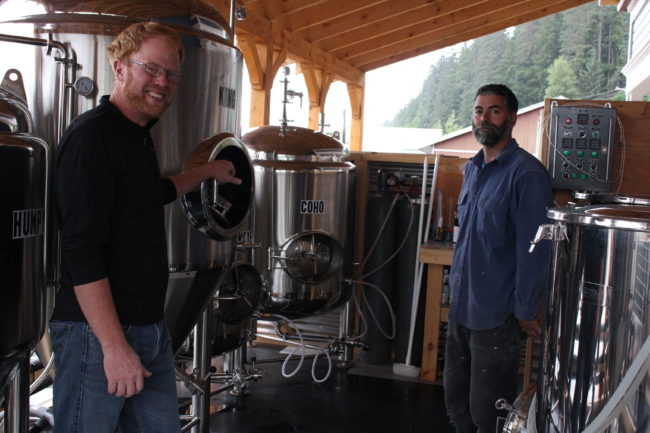 On Saturday, a Hoonah microbrewery is opening its doors to serve the village a variety of craft beers. Kegs used to become scarce around the same time tourists did. Now fresh pints are guaranteed through winter.
Todd Thingvall and his business partner Dan Kane have been working hard to renovate a 100-year-old house on pilings above water, the site of the new brewery and taproom. Both left good jobs to start the business. Kane says his kids asked if he was having a midlife crisis.
"There's been a lot of sleepless nights," Kane says. "I'm sitting in Anchorage at my house there and I have a good life. There's a lot mornings I would be sitting there going, 'Have I lost my mind, is this really what I want to do?'"
He's been homebrewing for about 20 years. They met each other through their wives.
"Dan had beer so I instantly liked him. We hit it off ever since," says Thingvall.
He pitched Kane the idea of opening the Hoonah brewery. They invested about $400,000 and are living upstairs. The long-term plan is to move the tanks to another site but for now, they're on a patio above the water.
Usually stainless-steel fermentation tanks are labeled one, two, three.
"We decided, eh. Let's stay with a Southeast theme and we went with keta, humpy, king, sockeye and coho. Of course, the king is the big seven barrel," Kane says.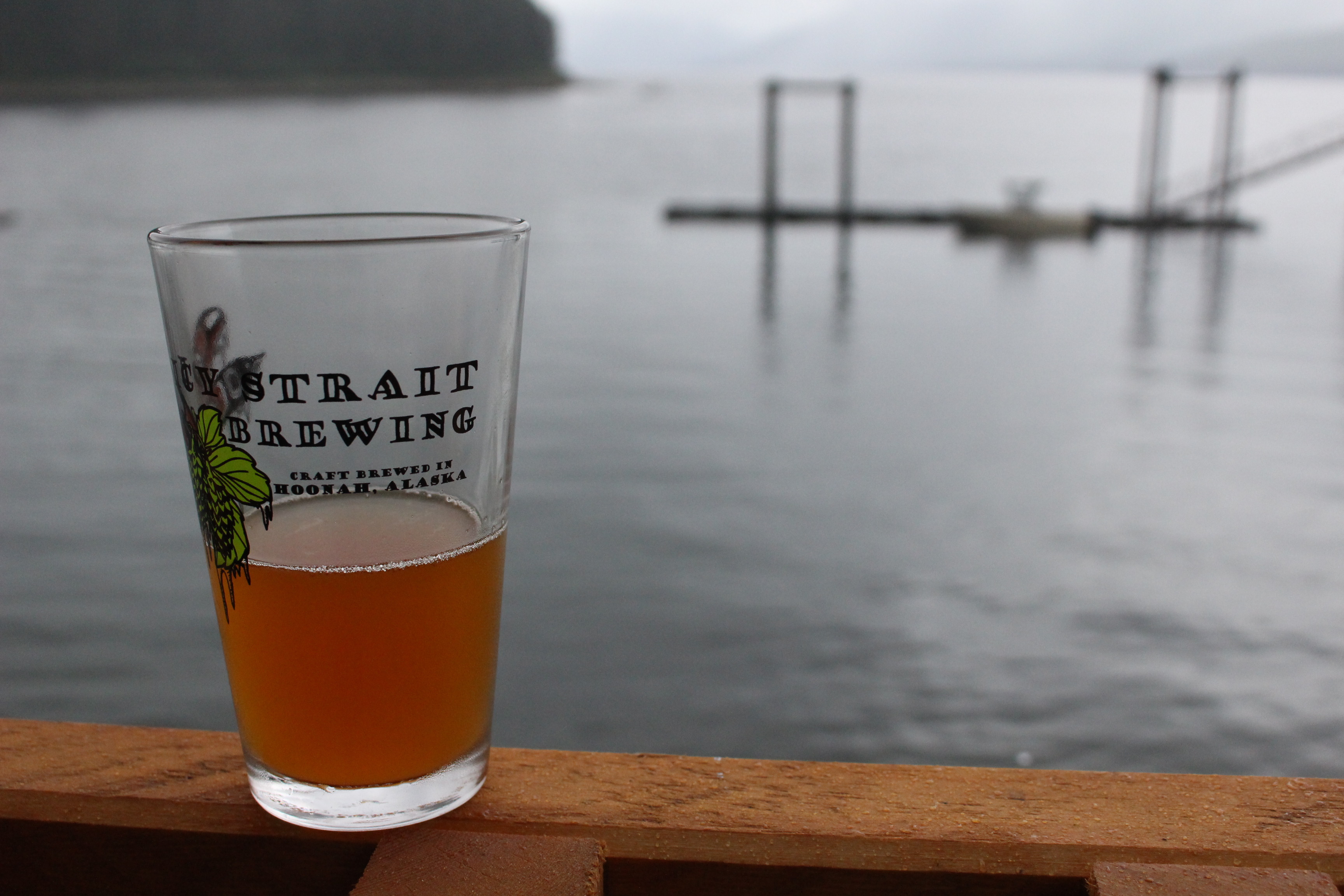 They're cooled by a refrigeration unit that runs partially off solar panels. Electricity can be expensive in Hoonah and the panels could pay for themselves in a little over a year.
On the bottom of the king tank is a well kept brewer's secret.
"You're very lucky to see this. It's called a sample valve. It allows you to take samples or actual drinks out of a vessel. So this is our pale which was the first beer that we made here," Thingvall says.
He fills up a frothy golden glass of beer made with Cascade hops.
With no connecting roads, the Pacific Northwest hops and brewer's yeast is shipped using FedEx. Thingvall and Kane say it can be nerve-wracking waiting for the delicate ingredients to arrive. Most need to remain temperature controlled. It travels from Seattle to Juneau, then over to Hoonah by small plane. A few weeks ago, their yeast was overdue.
"One great thing about a small town, even the postmaster, she knew exactly what I was looking for and it came in Saturday after their closing hours and she called us. And said, 'Hey it's here.' And waiting for us to come pick it up," Kane says.
They'll serve pale ale, IPA and hefeweizen. A pilsner and stout are also in the works. Production will be about 500 barrels a year, and some of the kegs could be distributed to Southeast's smallest communities like Gustavus and Elfin Cove–maybe eventually making its way to Juneau.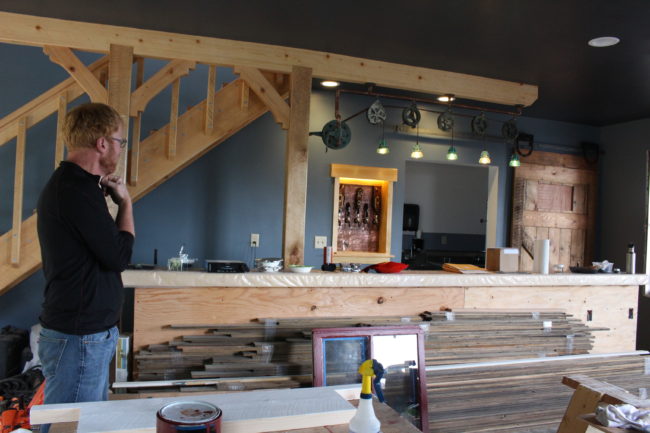 What Kane says they're really looking forward to the most is experimenting with ingredients like Hudson Bay tea, a medicinal plant that grows in the muskeg.
"When it first hits your palate, it was more of light clean, crisp beer and then as it hit the back of your palate that's when that tea just came alive," Kane says.
It can be tricky getting FDA approval for ingredients that are locally sourced, but they say they're up for the challenge. They want Icy Strait Brewing to reflect the community.
"Hoonah has a slogan: The little place with the big heart. And it's true. The people here are wonderful," Thingvall says.
And now it has a microbrewery to match.