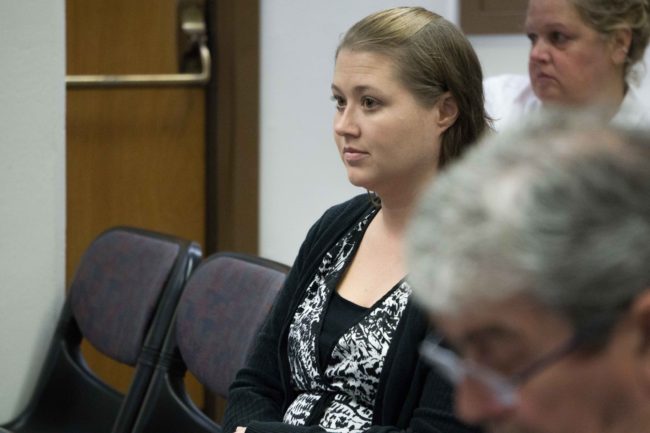 The lack of child care in Juneau has been a shock for Abigail Capestany and her 19-month-old toddler.
"My husband and I moved here about a month ago and we've been on a waiting list since February, with no end in sight," Capestany said Monday. 
She moved from Louisiana where, while she was pregnant, she signed up for child care at a big, church-run center. She says the day care even had webcams so she could check-in on her son remotely.
"So then coming here, it was like, oh, there's very limited options," she said.
She told the Juneau Assembly that if she knew it would be this hard to get child care, she and her Coast Guard husband probably wouldn't have come.
That could change soon. As the Assembly went through the motions to unanimously adopt an ordinance significantly relaxing land-use restrictions on child care facilities, Israa Kako-Gehring was beaming in the audience with a huge grin, fists clenched in quiet victory. It was an ordinance she began lobbying for months ago, after her plan to open a nursery school was stymied.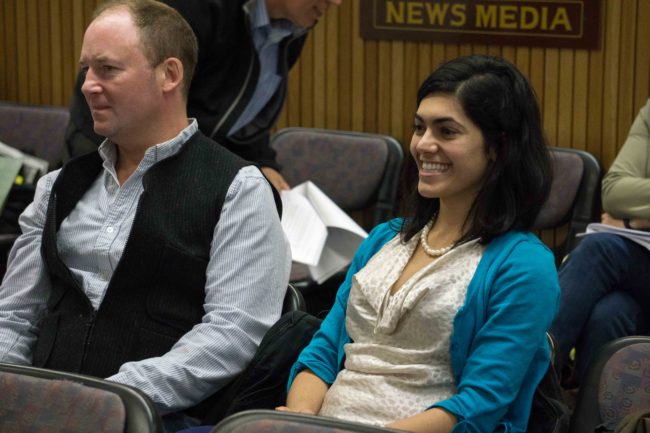 "Currently in the code, schools and churches are allowed to operate in any residential zone, but day cares are not," she said. 
She and her husband had bought an old church to convert to the nursery school.
"We weren't allowed to operate. And we wanted to change that, so I called the Assembly members," she said. 
That was back in November. When the ordinance she lobbied for goes into effect in 30 days, the key land-use restriction that blocked her will be out of the way.
Kako-Gehring already has business cards made up that say "Gehring Nursery School." She handed me one, which caught Abigail Capestany's eye. She asked for one, too and then asked if she was taking applications for toddlers.