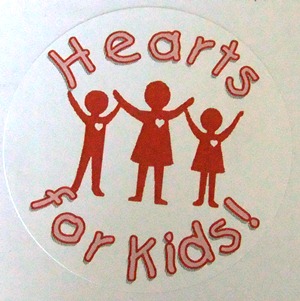 The availability of child care in Juneau remains abysmal – but the Assembly can help, according to the Association for the Education of Young Children and the Juneau Economic Development Council.
They're asking Assembly members to help fund the Hearts Initiative over the next two years as a way to increase the capacity and quality of child care in Juneau.
HEARTS stands for Hiring, Educating and Retaining Teaching Staff.
AEYC director Joy Lyon on Monday presented the Assembly a petition signed by 300 Juneau residents urging members to support the program.
"Right now there is only one space in licensed child care for every four children that have all their parents in the workforce," Lyon said.
She said only one in five child care workers in Juneau meets state qualifications required for licensing. The HEARTS Initiative would give monetary incentives to those who earn early childhood credentials or degrees. It also would reimburse them for such training as first aid and CPR to help them meet state licensing requirements. And it would waive certain CBJ fees for licensed child care businesses, including sales and property taxes.
According to the Juneau Economic Development Council, about 2,400 Juneau children are under the age of six.
JEDC Executive Director Brian Holst said Juneau's cost of living is so high that most parents must work.
"A typical community has 60 percent of their community with two-income earners," Holst said. "Juneau has 70 percent of families with two-income earners."
Holst calls child care an "unattractive industry" marked by low pay and no benefits, long hours and high turnover. He said the average wage is just over $11.60 an hour, so quality employees quickly move on.
That was the case for Samantha Adams, who moved here with her family in 2006. It was so difficult to find child care that she started her own business and now offers early childhood and after school care.
But she told the Assembly that it's difficult to retain qualified teachers because she cannot afford to pay them the wages they deserve.
"And then that turnover that results from not being able to retain highly qualified people impacts the children and the families," Adams said. "And that's what we really have to look at is how that turnover impacts these kids."
Lyon called the turnover of child care providers in the capital city "out of control" at 65 percent.
"The rest of the state is 46 percent. So we really have a tougher climate for child care in general and a stronger need for support from the city," she said.
Lyon estimates funding the Hearts Initiative would cost the CBJ $143,021 a year, or about $60 per child.
It's one of several programs on the pending list to come before the Assembly Finance Committee on Wednesday night.
Increasing child care options in Juneau is one of the CBJ Assembly's priorities for the year.