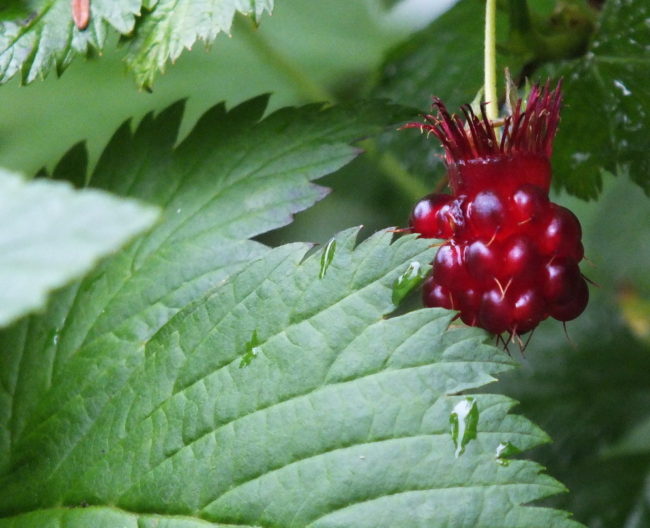 Master Gardener Ed Buyarski has some tips on picking berries and apples before they get too ripe and begin losing flavor. This Gardentalk segment aired Aug. 6 on KTOO's Morning Edition.
"Timing is real important," says Buyarski. "Tasting as you go."
Yellow transparent apples, for example, may be tart and a little green before they ripen and turn a pale yellow-white within about two weeks in sunny and warm weather.
"At that point, they're overripe," Buyarski says. "They cook great down into applesauce. But they're very mealy, not tasty for eating."
Buyarski also checks in on this season's gooseberries, raspberries, and kiwis.