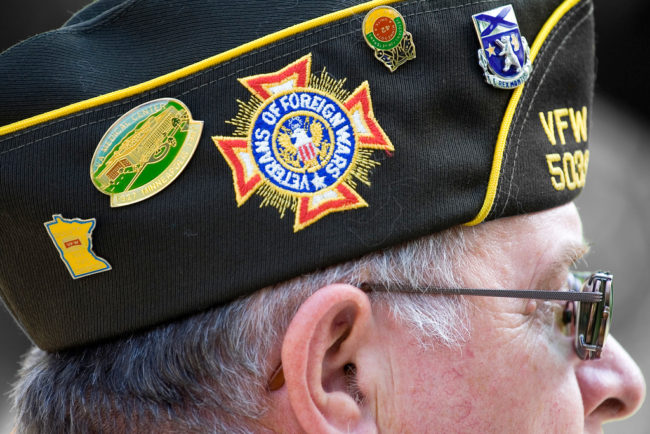 The U.S. Department of Veterans Affairs is holding another listening session in Juneau tonight.
The agency launched a series of town hall meetings across the country last year after a report found veterans faced long delays for appointments at VA health clinics and to get their benefits claims processed.
Alaska VA Healthcare System spokesman Samuel Hudson says the meetings are held quarterly as a way for officials to connect with veterans, their families and healthcare providers.
"We use the word transparency a lot," Hudson says. "And I can't speak for any other VA, but I can speak for ours. At these town halls we are transparent. Ask whatever questions you would like."
In November, the VA launched the Veterans Choice Program, designed to cut down on the backlog. It allows veterans to see non-VA healthcare providers and have the visit covered by their veterans' benefit, if they meet certain requirements. Those includes living more than 40 miles from the nearest VA facility, or being told it will take longer than 30 days to get an appointment.
Michelle Peterson, Alaska VA enrollment coordinator, says veterans should have received a Choice card allowing them to participate in the program.
"It gives you more of an opportunity to go out into the community if we cannot see you in a timely manner," Peterson says. "We want to make sure veterans' health care needs are taken care of, and this is one of the things we are doing."
Juneau has a VA clinic in the Federal Building.
Alaska has more than 73,000 veterans, according to the national VA. That's about 1 in 10 state residents, tied with Montana, Maine and Virginia for the highest per capita in the U.S.
VA insurance is available to most veterans who served in the active duty military.
Tonight's veterans listening session will be held at Elizabeth Peratrovich Hall from 5-6:30.
Susan Yeager, director of the Alaska VA Healthcare System, will attend. Hudson says veterans from Craig are expected to call in.
The state VA system held listening sessions in Anchorage and Fairbanks earlier this month.