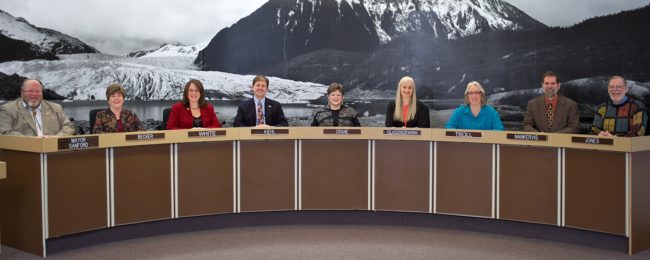 A proposal from the Juneau Affordable Housing Commission intended to spur development of low-cost rental units failed at the Assembly this week.
The idea was to give $5,000 grants from the city's Affordable Housing Fund to homeowners who build mother-in-law apartments on their property. But some Assembly members had concerns about whether it was a good use of the fund.
In 2011, the city received a $90,000 legislative grant for the Affordable Housing Fund. The money was supposed be for loans or grants to help private developers build new, low-cost housing. So far, only one loan has been issued for $13,000.
Russ McDougal with the city's Affordable Housing Commission says members want to make sure the rest of the money gets spent before the state decides to take it back.
"We did labor hard on how to use this money and we came to this conclusion that this would be the best use of it, because we wanted to be able to use the money and not lose it," McDougal told the Assembly this week. "It was a use-it-or-lose-it type of a grant."
Assemblyman Jesse Kiehl, who's a legislative staffer to Juneau Sen. Dennis Egan, says the state is unlikely to reclaim the funds until after the grant expires at the end of June 2016.
Kiehl says the city should wait until it receives a housing action plan from a consultant later this year before deciding how to use the rest of the money.
"And so I'm not ready to spend down $77,000 of this account," Kiehl said. "when there isn't a hurry, when the plan is on its way."
Kiehl adds that the Affordable Housing Commission's proposal would only help about 15 homeowners.
"I think we should keep our powder dry and more importantly our cash in hand until we have either some better ideas or a housing action plan that says, 'Nope. That's the best thing you got going. Hit it,'" he said.
The measure to allow the money to be distributed as grants failed on a 4-4 vote, with Kiehl and Assembly members Karen Crane, Maria Gladziszewski and Loren Jones voting no. Assemblywoman Kate Troll was absent.