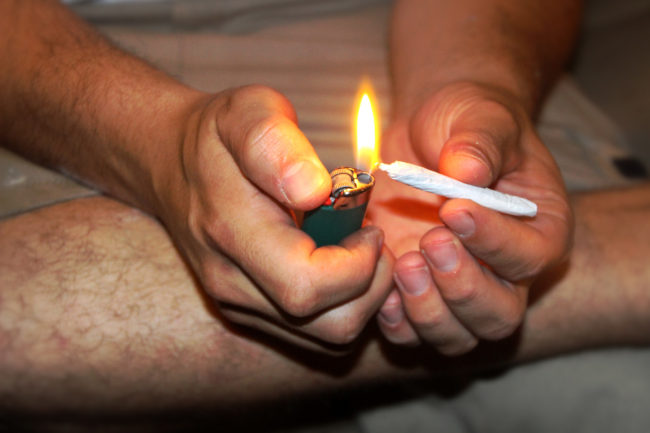 With Alaska's new legal marijuana law going into effect today, the Juneau Assembly has passed an ordinance that defines "public place" for the purpose of enforcing a ban on open consumption.
Streets, sidewalks, parks and places of business are explicitly off limits for people looking to partake in Juneau. The definition also includes, but is not limited to, city-owned parking lots, schools, playgrounds, correctional facilities and common areas of public and private buildings.
Ballot Measure 2, approved by voters in November, said people 21 and older should be allowed to buy, sell, grow and use recreational pot in Alaska. It also said consumption in public would be banned, but failed to define what "public" means.
The Assembly last night unanimously approved the ordinance defining public in Juneau.
State officials are trying to come up with a "public place" definition as well.
The ordinance allows the Juneau Police Department to issue citations to people caught consuming marijuana in public. A first or second violation comes with a $100 fine. Three or more citations could result in mandatory court appearances. But Police Chief Bryce Johnson said that provision would likely be enforced only when officers know someone is a chronic offender.
"The way they do it with alcohol — which is what we're looking at kind of copying here — is they usually just write the citation for the open container," Johnson said. "And in order to go back and find out if they've already got the convictions, it does take a little while to do that. And that usually does not happen. So we write a lot of people a citation who have multiple convictions, who would have qualified for the graduated fine, but we didn't know it in the field."
City Attorney Amy Mead said a judge can levy a fine of up to $500, but the goal is not to get more money.
"The policy reason behind it is to make it a more burdensome process for the person being cited," Mead said. "No one likes to go to court and appear in front of a judge. That's the reason why you apply a graduated schedule. So if they continue to violate the same law over and over and over again, eventually you want them to have to go face the judge, instead of just write a check."
The ordinance also amends the city's traffic code to prohibit marijuana consumption while driving a vehicle. Drivers also are not allowed to let their passengers use pot. A first violation comes with a $200 fine, a second violation is $300, and three or more violations could result in a court appearance.
Economic development plan adopted, NOAA Task Force report accepted
The Assembly approved an ordinance adopting the Juneau Economic Development Plan last night. The plan becomes part of the Juneau Comprehensive Plan, and Assembly members will look at ways to tackle the broad initiatives it lays out for strengthening and improving the local economy.
Members also accepted a report from the city's NOAA Task Force, which looked at ways to attract more federal fisheries research jobs to the capital city.
The Assembly also gave the OK to the city's Lands and Resources staff to negotiate a land swap with Christ Evangelical Lutheran Church that could open up about 150 acres of city property on Pederson Hill to residential development.