The City and Borough of Juneau should seek state financing to build facilities that would lure federal research jobs to Alaska. That's the recommendation of a city task force that's been looking at why so many scientists who support Alaska's fishing industry are based in the lower 48.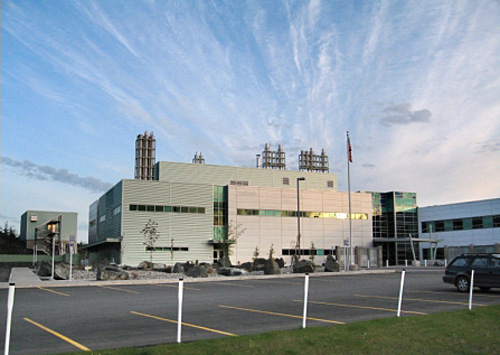 The National Oceanic and Atmospheric Administration's Alaska Fisheries Science Center is dedicated to studying fish stocks and marine mammals along the state's vast coastline. But about 75 percent of the center's nearly 340 employees are based in Seattle and other parts of the Pacific Northwest.
"It's kind of a travesty that they're down there," says Greg Fisk, co-chair of the NOAA Task Force formed by the Juneau Assembly last February.
The panel says the city should take the lead in pushing the federal government to relocate Alaska Fisheries Science Center jobs to the state that bears its name, and where most of its research takes place.
"It's not as if we're going to devastate the fisheries science community in Seattle," Fisk says. "They already, or still have, the Northwest Fisheries Science Center with an additional 400 people still there in Seattle. So, what we're asking for is just really normal treatment here."
Fisk says the center, with its $60 million annual budget and payroll of $42 million, would be a boon to the state's economy.
Juneau would get the bulk of the more than 250 jobs relocated under the task force's plan. Other communities like Seward and Kodiak would stand to benefit as well.
If there's an impediment to making it happen, Fisk says it comes down to cost.
"This is a total back of the envelope estimate, but it could easily be a $175 million project to move the Alaska Fisheries Science Center to Alaska, all of it," he says. "It sounds like a lot of money, but it's not a lot of money when you consider the long term loss that this represents to us by not having this agency here."
To entice the federal agency, the task force recommends the city seek financing through the Alaska Industrial Development and Export Authority to add offices and laboratory space to NOAA's Ted Stevens Marine Research Institute in Juneau.
Fisk admits there will be critics of the "build it and they will come" approach. But he says it worked for Newport, Oregon, where NOAA relocated its Pacific Marine Operations Center in 2009 after many years of it being based in Seattle.
"And they did it with city bonds, supported by the state of Oregon, and all secured by a long term lease agreement with the agency," he says.
Fisk presented the task force's report to the Juneau Assembly on Monday.
Assemblywoman Kate Troll also serves on the task force, and says the city will need to dedicate resources to make sure the report doesn't end up sitting on shelf without any results.
"You want to get Kodiak involved, you want to have a unified approach. So, there's a lot to be done," Troll says.
The Assembly agreed to adopt the plan at a future meeting. It also agreed to keep the task force together to continue its work.